Griffin's outing opens fifth-starter battle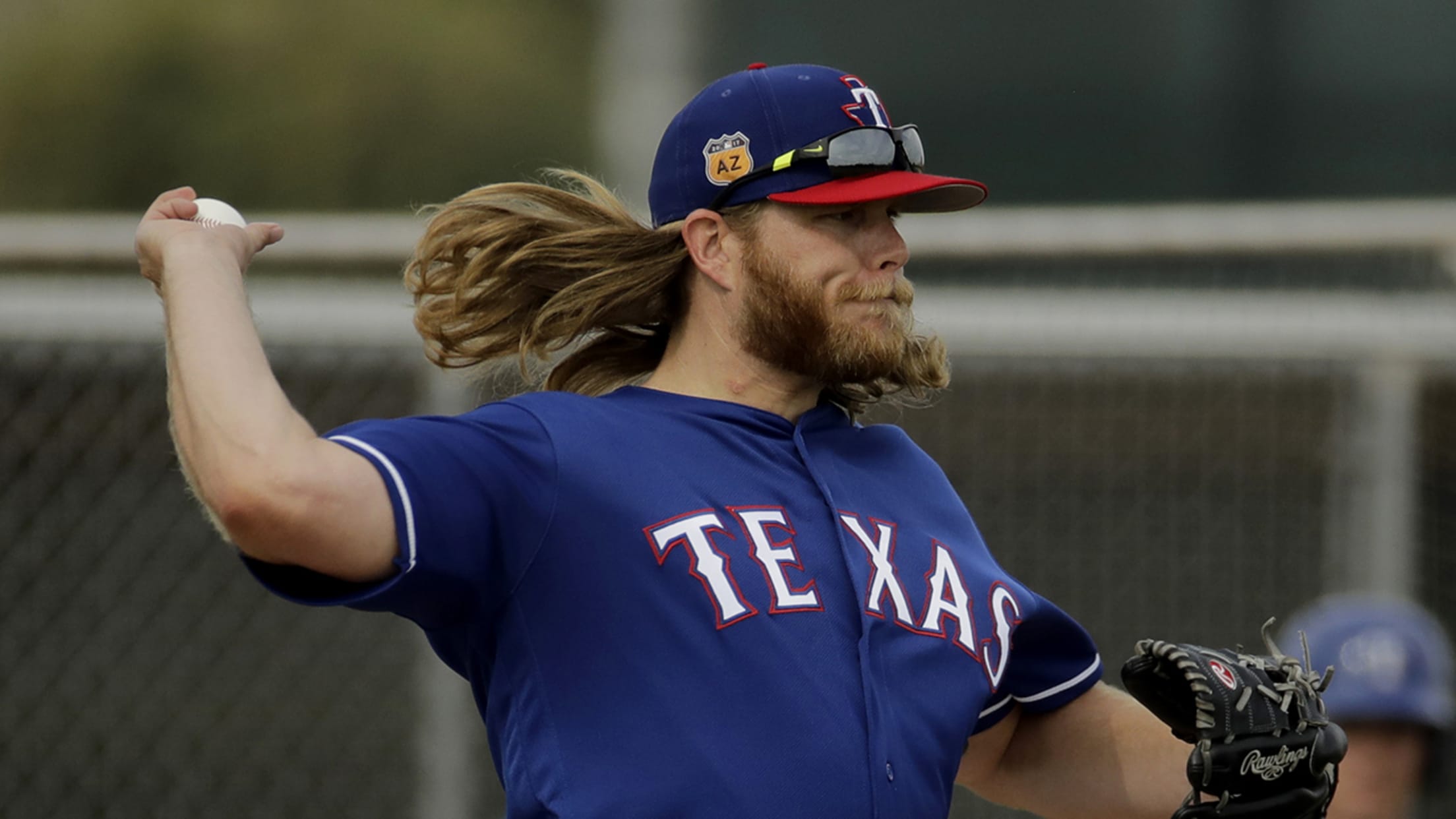 A.J. Griffin surrendered a three-run homer to Salvador Perez on Saturday. (AP) (Charlie Riedel/AP)
SURPRISE, Ariz. -- The battle for the fifth spot in the rotation is underway.A.J. Griffin was the first to audition, allowing three runs in two innings in the Rangers' 7-5 loss to the Royals in their Cactus League opener.Griffin, following Martin Perez on the mound, gave up a three-run homer
SURPRISE, Ariz. -- The battle for the fifth spot in the rotation is underway.
A.J. Griffin was the first to audition, allowing three runs in two innings in the Rangers' 7-5 loss to the Royals in their Cactus League opener.
Griffin, following Martin Perez on the mound, gave up a three-run homer to Salvador Perez in the third before pitching a scoreless fourth. He permitted two hits, a walk and one hit batter while striking out another.
"You're always competing in this game," Griffin said. "You just go out every day and try to get better, be a good teammate, help the team get better, have a good attitude and get the work done. I feel if I do the things I need to do every day, good things will happen."
Veteran right-hander Dillon Gee is up next. He is down for two innings against the Royals on Sunday as he measures the progress he has made since offseason surgery for thoracic outlet syndrome.
"I'm ready to get out there and prove I am healthy," Gee said. "It definitely feels better than the last spring. My arm feels fresh and has been bouncing back from my bullpens and batting practice sessions."
The Rangers will play a split-squad doubleheader on Monday, which allows knuckleballer Eddie Gamboa to pitch against the Brewers and Chi Chi Gonzalez to start against the Indians. Nick Martinez will go on Tuesday against the D-backs. All are in the thick of the fifth-starter competition.
Worth noting
• The Rangers participated in a pregame ceremony to honor late Royals pitcher Yordano Ventura, who died in a car accident in the Dominican Republic on Jan. 22. Carlos Gomez and Adrian Beltre delivered flowers to the pitching mound before a moment of silence and the national anthem.
Before the game, Gomez & Beltre placed flowers on the mound in honor of Yordano Ventura & we observed a moment of silence. #Ace30 pic.twitter.com/OcZyOH1XDa

— Texas Rangers (@Rangers) February 25, 2017
• Closer Sam Dyson made his first appearance of the Cactus League, throwing a scoreless inning against the Royals. He walked one and struck out one. Manager Jeff Banister said: "Pretty premier inning. Good life on the fastball, and his slider looked shorter and sharper."
• Delino DeShields came to the plate three times and drew two walks. He did the same in the intrasquad game on Friday. Banister said walks have "been a big emphasis for him."