Everyday roles unlikely for September callups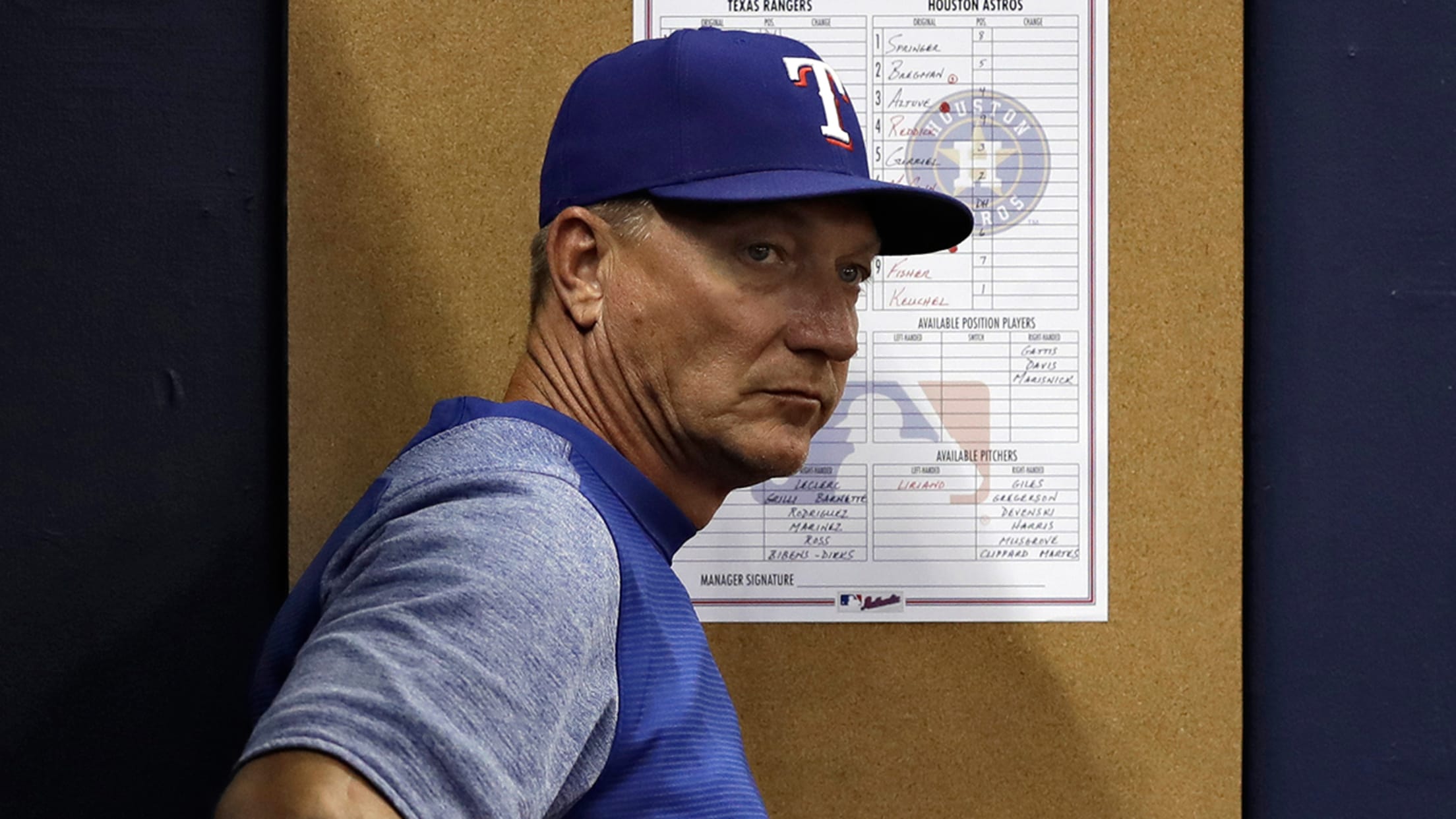 "It would be a challenge for position players at this point to come up and be considered an everyday player," Jeff Banister said. (AP)
ST. PETERSBURG -- Rosters expand Friday, and the Rangers will be able to call up reinforcements to the Major League team. But position players in the system shouldn't get their hopes up about seeing much time on the field."It would be a challenge for position players at this point to
ST. PETERSBURG -- Rosters expand Friday, and the Rangers will be able to call up reinforcements to the Major League team. But position players in the system shouldn't get their hopes up about seeing much time on the field.
"It would be a challenge for position players at this point to come up and be considered an everyday player," manager Jeff Banister said. "Right now, in that we're in a playoff hunt, we're in a chase, where guys that have been here, they're playing significant roles. And even players on the bench have performed well for us."
Texas is in the hunt for the second American League Wild Card spot, with two teams between it and Minnesota. The Rangers have six players who have appeared in at least 113 of the team's 133 contests, and Adrian Beltre has not missed a game since early June. Carlos Gomez was just activated off the disabled list, and he and Delino DeShields have played at least 90 games each.
"Outside of somebody getting hurt, it would be a challenge to think that a position player is going to come up," Banister said. "There are significant roles -- we're talking more on an everyday or semi-everyday [basis]. It'd be tough to see that."
The Rangers could use a pinch-runner or a backup shortstop to provide a day off for Elvis Andrus. Jurickson Profar has played four games at short for Texas this year, and Pete Kozma started there once. Andrus has handled the position in every other contest.
Drew Robinson has played five positions this year, three in the infield. Joey Gallo will play first or third base, and left field as well. That leaves little room for a player not currently on the Major League roster to step in and cover a position consistently in the field.
"Outside of shortstop, we have in Robinson's case, a guy that can go play, Joey can play third," Banister said. "We do have some options there that we feel comfortable with that. We're in a place now, you kind of know what to expect and what you're looking to get from certain guys. That's not to say that players can't come up and perform and get hot. Right now, the guys we have, we have a good sense of what we're going to get from them. And they have versatility, too."
Worth noting
• Andrus entered Thursday with 13 doubles this August, the most in a month by a Ranger since Mark DeRosa in May 2006 and one shy of Buddy Bell's franchise record, set in August 1979. He entered Thursday with a career-high 37 two-baggers, and he is starting to warrant comparisons to Rangers all-time hit leader Michael Young.
Andrus, a teammate of Young's from his rookie year in 2009 to '12, is thrilled with those comparisons.
"There is no doubt that he idolized Michael -- we all do," Beltre said. "But yeah, you can see some resemblance, hitting the ball the other way a lot, getting on base and being that guy that can do anything in the field. He has a long way to go to get to Michael, but I think he's a similar, great player."
Connor Mount is a reporter for MLB.com based in St. Petersburg who covered the Rangers on Thursday.