Rangers have decision to make on Gee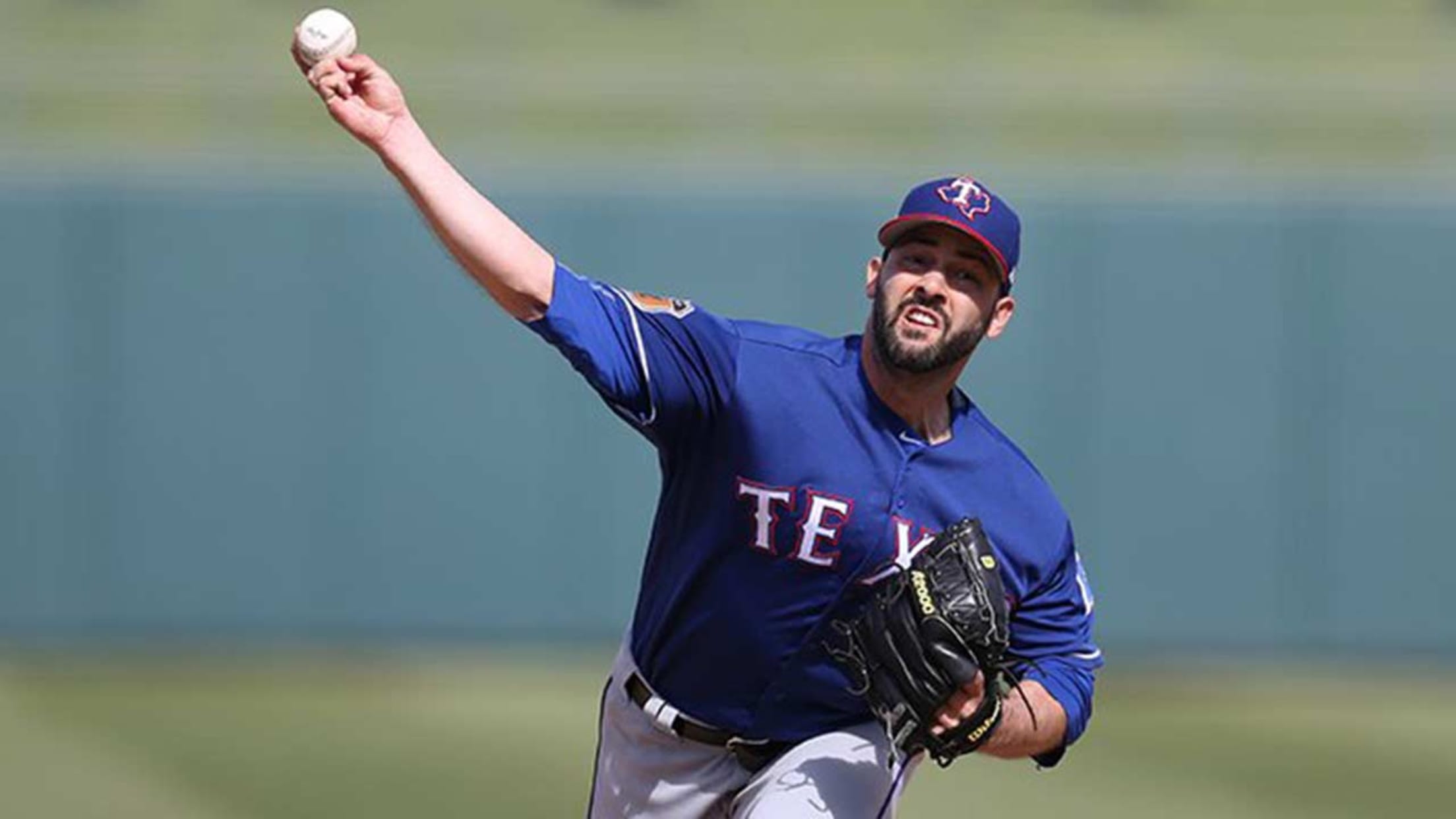 Dillon Gee's out-clause allows him to become a free agent if he doesn't make Texas' roster. (Rangers)
SURPRISE, Ariz. -- Right-hander Dillon Gee was terrific in his final spring outing in Arizona on Wednesday.Now the Rangers have to decide if they want him in Texas. Nothing has been resolved on that front, even though Gee had an out-clause in his contract that could be triggered on Wednesday.Gee
SURPRISE, Ariz. -- Right-hander Dillon Gee was terrific in his final spring outing in Arizona on Wednesday.
Now the Rangers have to decide if they want him in Texas. Nothing has been resolved on that front, even though Gee had an out-clause in his contract that could be triggered on Wednesday.
Gee can take his free agency if the Rangers don't assure him a spot on the Opening Day roster. The way he pitched in a 0-0 tie with the Royals on Wednesday, that has to be given strong consideration.
Gee went six innings, allowed two singles and struck out nine. He only needed 67 pitches.
"He threw the ball well," Rangers manager Jeff Banister said. "Fourteen first-pitch strikes, 11 two-strike counts. He really filled up the strike zone. Really good day for him."
Gee is in camp on a Minor League contract. He could make the team as a middle reliever until the Rangers need a fifth starter, and could be used as a spot starter until Andrew Cashner returns.
"Look, we like him," Banister said. "It's not a question if we like him. We like him, we like his stuff. That's why he's in camp."
Perez, relievers throw simulated game:
Martin Perez threw six scoreless innings in a simulated game on Wednesday morning. He allowed two hits, walked a batter and struck out four. The Rangers had their six top relievers throw an inning in the game: Sam Dyson, Matt Bush, Keone Kela, Jeremy Jeffress, Tony Barnette and Alex Claudio.