Rangers finish April with offense in a rut
Lineup tallies 15 strikeouts in 5-2 loss to Angels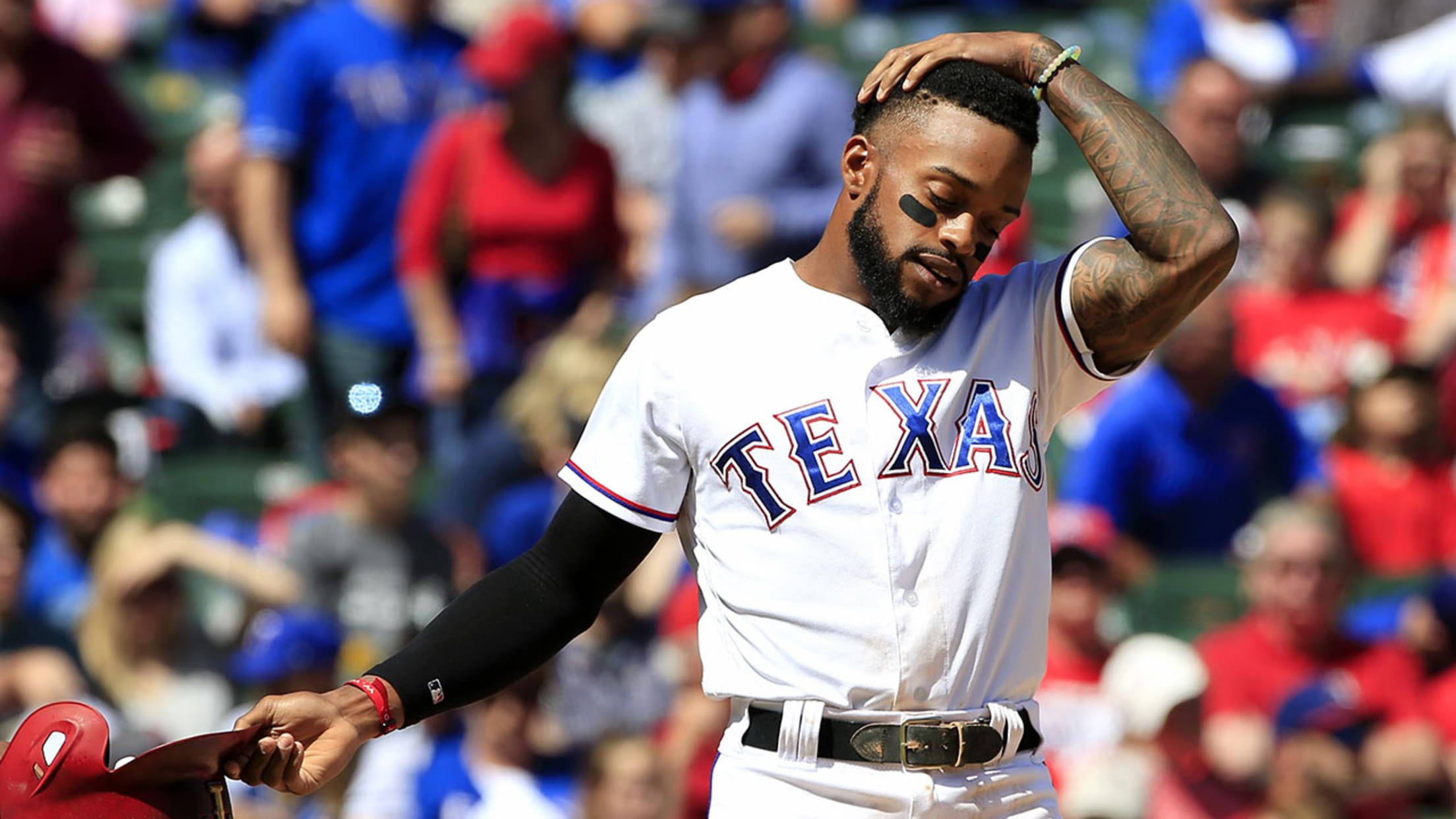 The Rangers finished 2-for-10 with RISP in Sunday's 5-2 loss. (Getty)
ARLINGTON, Texas -- The Texas Rangers' offense ended the month of April much like the team has played the entire month, misfiring on its way to a 5-2 loss to the Los Angeles Angels.Texas hitters struck out 15 times against the Angels, the most since the Rangers had 16 on
ARLINGTON, Texas -- The Texas Rangers' offense ended the month of April much like the team has played the entire month, misfiring on its way to a 5-2 loss to the Los Angeles Angels.
Texas hitters struck out 15 times against the Angels, the most since the Rangers had 16 on June 30, 2016, against the New York Yankees.
There were bad misses, too. Rougned Odor struck out on a pitch in the dirt with the tying run on base in a 4-2 game in the eighth inning. The Rangers opened the ninth inning with an Elvis Andrus walk. He moved to second base with no outs, but then Bud Norris struck out Joey Gallo, Shin-Soo Choo and Mike Napoli to end the game.
Texas was just 2-for-10 with runners in scoring position Sunday. It got a first-inning run on an RBI single from Carlos Gomez and a solo homer from Choo in the fifth inning. That was it as it capped a month in which the Rangers batted just .220. It's the third lowest April batting average the club has ever had. Sunday also marked the ninth time in the last 16 games the Rangers have scored two runs or fewer.
"We need to go back to getting the ball to the middle of the field, have tough at-bats," Texas manager Jeff Banister said. "Offensively, when you look at where our challenges have been is runners in scoring position, runners at third base, less than two outs, of not walking away without driving in a run. The two-out hits. We got beat today with two-out, run-scoring opportunities that they were able to capitalize on. So you can combine the two. We don't do that and the other team does that, it's a challenge to win baseball games."
The Rangers do have the benefit of two key players getting hot in Gomez and Choo. Over his last eight games Gomez is batting .444. Choo has a four-game hitting streak in which he's batting .467. But the club is still without its offensive leader in Adrian Beltre, who is out indefinitely with right calf tightness.
Others have to pick things up to get the offense going.
"That's the beauty of the first month of the season," said Andrus, who was one of the most consistent hitters for Texas in April with a .274 average. "Sometimes it clicks right away, sometimes it takes longer. We're still fighting. We are believing in the process. We understand every game is going to be different. As long as we keep working and everybody makes adjustments we'll be in good shape."
Anthony Andro is a contributor to MLB.com.