After hot start, Bush suddenly facing adversity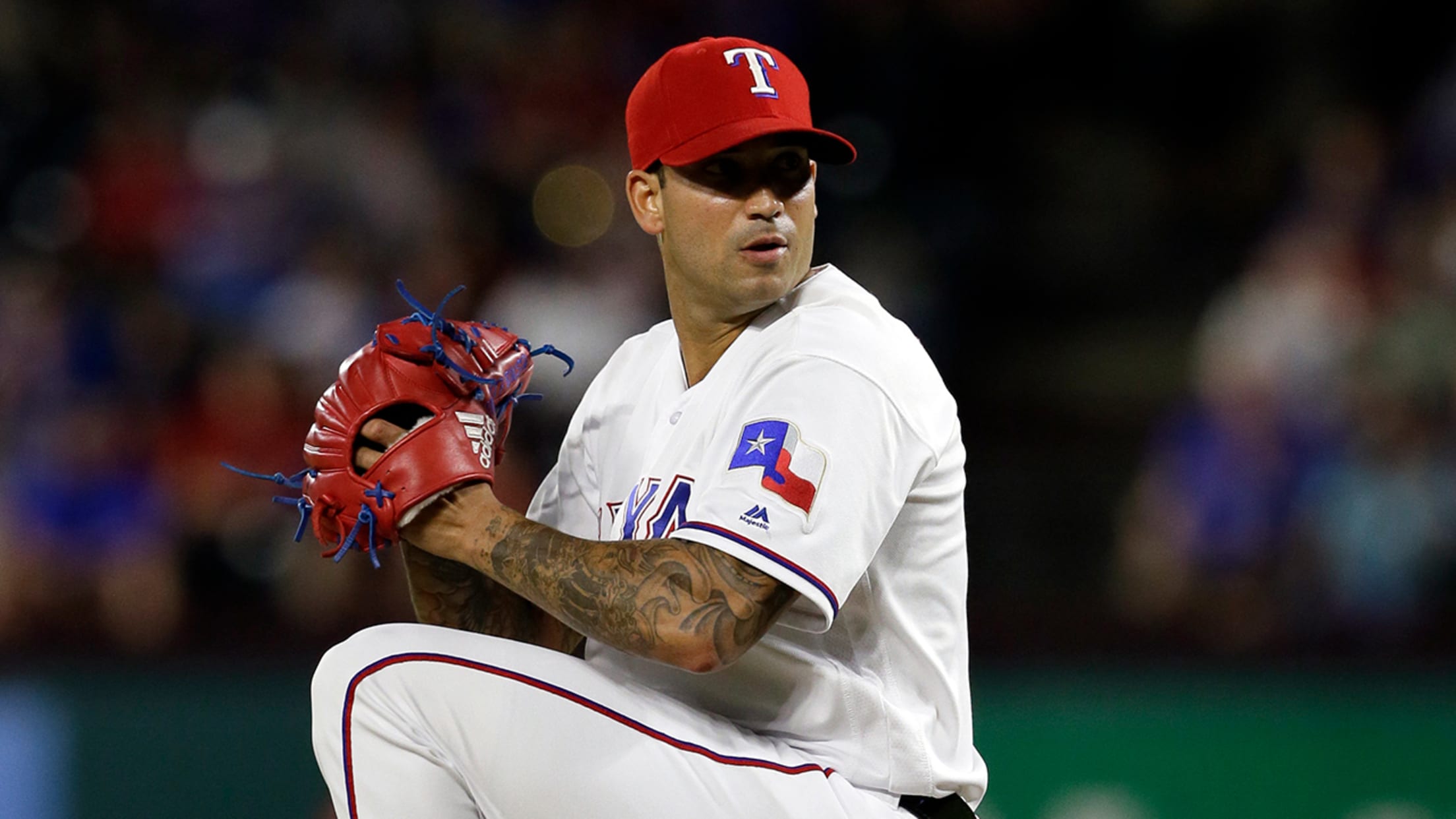 After he was nearly unhittable the first two months, Matt Bush has allowed runs in three consecutive outings. (AP)
ARLINGTON -- The last three games have been tough on Rangers closer Matt Bush.He had a 0.96 ERA and six saves through 19 games, but has allowed five runs, including three home runs, in his last three outings. The run he allowed Wednesday night was unearned, but it was still
ARLINGTON -- The last three games have been tough on Rangers closer Matt Bush.
He had a 0.96 ERA and six saves through 19 games, but has allowed five runs, including three home runs, in his last three outings. The run he allowed Wednesday night was unearned, but it was still the go-ahead run in the ninth inning in the Rangers' 4-3 loss to the Mets at Globe Life Park.
"Everything has been going easy for me, and now I'm facing some adversity," Bush said. "I've struggled the past few nights, but other than that, I felt great. It's tough, but I'm going to come out on the better end."
The loss was his first of the season and came just after the Rangers, trailing 3-1, had tied the game in the bottom of the eighth on a two-run home run by Robinson Chirinos.
The Rangers were hoping Bush could keep it tied, then walk it off in the bottom of the ninth. It didn't happen that way.
Bush retired Jay Bruce on a flyout to center to start the inning, but gave up a double to Lucas Duda. Matt Reynolds pinch-ran for Duda and Bush struck out Wilmer Flores. That brought up Curtis Granderson, a left-handed hitter.
Bush got ahead 0-2 and couldn't put him away. He missed high and away with a fastball, got Granderson to foul off a curve, missed with another fastball in the same spot, then missed two sliders down and in.
"I felt he's a dead-red fastball guy and felt comfortable throwing the sliders," Bush said. "I just couldn't get the swing."
Manager Jeff Banister said that was the big moment of the inning.
"Probably being too fine in that situation," Banister said. "Stay aggressive with the fastball. I don't think there's a concern as much as execution of pitches."
Jose Reyes followed with a soft line drive up the middle that second baseman Rougned Odor grabbed on the outfield grass. He threw to second for the force, but bounced his throw and shortstop Elvis Andrus couldn't come up with it. Reynolds scored from second base for the go-ahead run.
"I don't expect guys to make every single play," Bush said. "I've got to get guys out, and it didn't happen. I'm battling as hard as ever, but right now it's not going my way."
He will get a break Thursday with the Rangers having another day off, but it's not a physical issue.
"Physically, I felt fine," Bush said. "My arm feels strong. I'm going through some tough times, but I'm going to battle through it and come out on top."