Texas eyes 85-90 pitches for Yu's debut
Darvish threw 87 in his final Minor League rehab start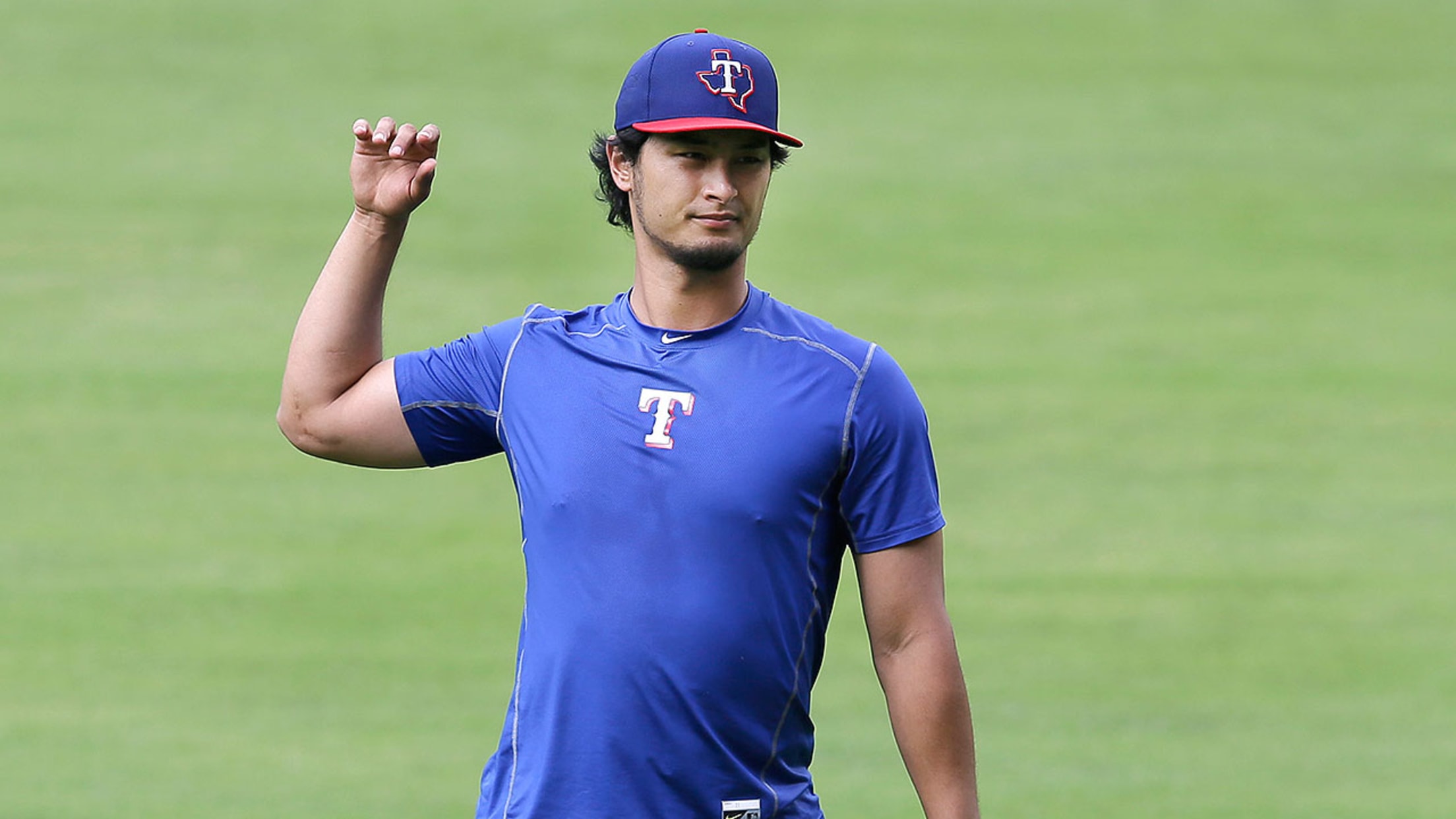 Yu Darvish will retake the mound for the Rangers on Saturday after posting a 0.90 ERA in five rehab starts. (AP)
ARLINGTON -- The Rangers are hoping Yu Darvish can throw 85-90 pitches on Saturday in his first big league start since 2014."That would be a good pitch count," pitching coach Doug Brocail said. "It all depends on how he looks during the game and how many pitches he has. We're
ARLINGTON -- The Rangers are hoping Yu Darvish can throw 85-90 pitches on Saturday in his first big league start since 2014.
"That would be a good pitch count," pitching coach Doug Brocail said. "It all depends on how he looks during the game and how many pitches he has. We're not going to have him go out there and throw 150 pitches. Hopefully he gets out there and uses his fastball to get early outs and uses his pitches wisely and keeps us in the game."
It will be Darvish's first start at the Major League level since undergoing Tommy John surgery on March 17, 2015. He made five starts on rehab assignment and built up to 87 pitches in his final outing.
But that one was for Double-A Frisco at Dr Pepper Ballpark. This one will be against the Pirates in front of a sellout crowd at Globe Life Park in Arlington.
"Throughout the entire game you can tell when a guy gets tired," Brocail said. "There are signs they show you, the velocity drop ... there's a lot of signs out there that tell you when a guy's getting fatigued. I like to catch it right before the fatigue. I've got plenty of bullpen, we're going to have the day off on Thursday, we'll be fine."
As far as innings for the season, the Rangers shouldn't run into the debate the Mets went through last year with Matt Harvey. That one was over whether or not Harvey should exceed 180 innings in his first year back from Tommy John.
The Rangers are almost two months into the season, and Darvish will make his debut in their 49th game. If all goes well, Darvish would get 22-23 starts through the end of the season and probably won't surpass 150 innings. He wouldn't approach 180 unless the Rangers go deep into the postseason.
"It would be pretty close, but that's if he goes out and throws seven innings every time out," Brocail said. "Every guy is different. We'll listen to him and make a determination of what he says and what we see. There is a long way to go. We're not worried about it now."
Manager Jeff Banister said it's not only the number of innings but also the number of pitches and the level of stress in those innings.
"It's not as clear as saying, you're going to limit him to 145 innings, or 170 innings," Banister said. "It's how you get to 145 that's important. We are going to monitor each game, the pitch counts, stress innings and if there are any setbacks between outings. That's important.
"Let's start with the pitch-count process. With any pitcher who has been injured, you gauge the innings based on the performance and the stress level."