Rangers may not have spot for Lincecum in 'pen
Veteran right-hander's rehab assignment expires Tuesday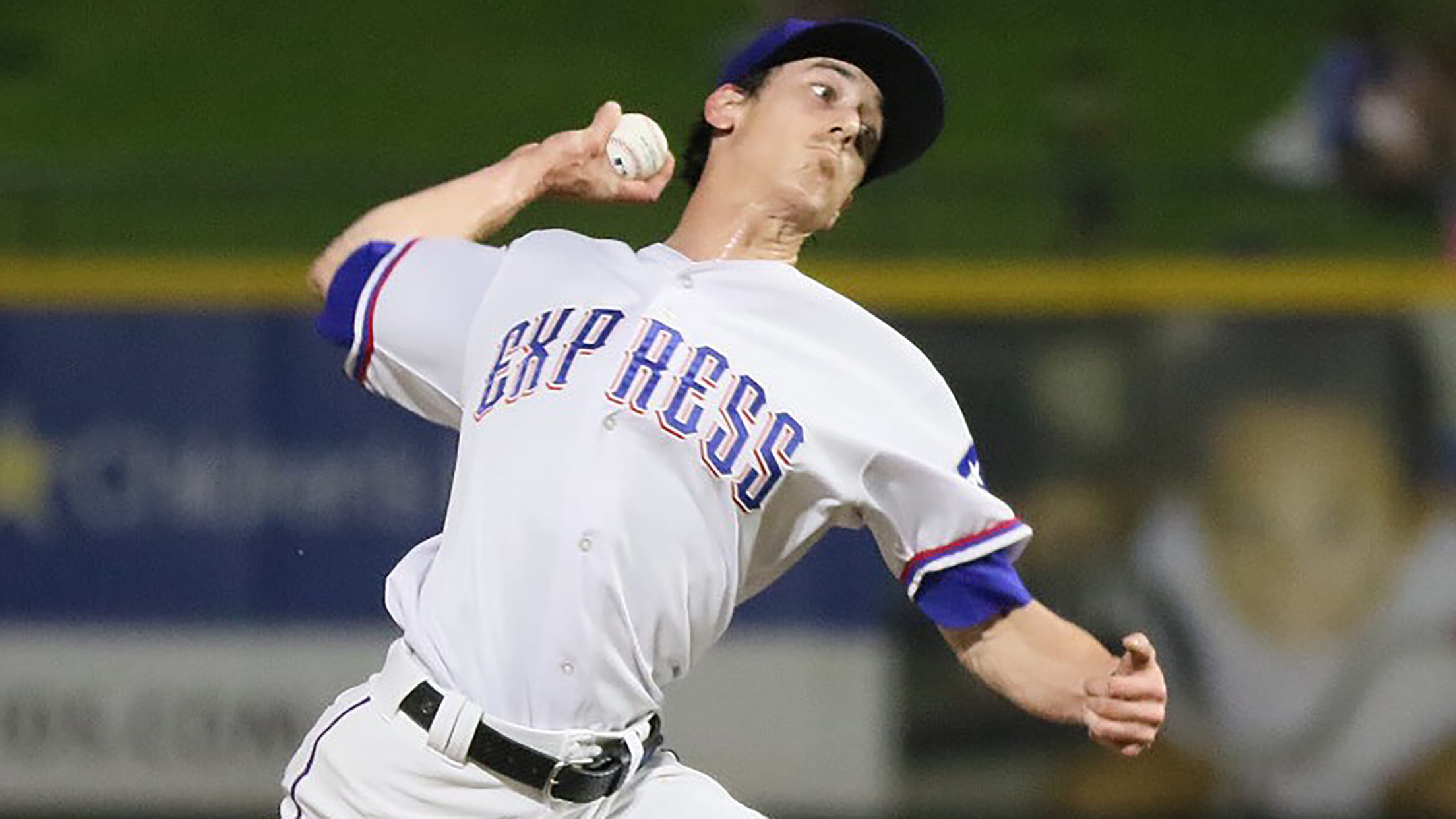 SEATTLE -- The recent resurgence of the Rangers' bullpen may end up blocking right-hander Timothy Lincecum from returning to the Major Leagues.Lincecum, who is on the 60-day disabled list, has a 7.45 ERA in eight appearances with Triple-A Round Rock and has averaged 12.1 hits allowed, 6.5 walks and 9.3
SEATTLE -- The recent resurgence of the Rangers' bullpen may end up blocking right-hander Timothy Lincecum from returning to the Major Leagues.
Lincecum, who is on the 60-day disabled list, has a 7.45 ERA in eight appearances with Triple-A Round Rock and has averaged 12.1 hits allowed, 6.5 walks and 9.3 strikeouts per nine innings. That is making it difficult to find a spot in the Rangers' eight-man bullpen that has a 2.64 ERA and a .217 opponents' batting average in their last 22 games.
The Rangers signed Lincecum as a free agent on March 7, and there was some speculation at the time he could end up being the closer. Keone Kela has locked that role down by going 11-for-11 in save opportunities.
Chris Martin and Jose Leclerc are the primary right-handed setup relievers, with Matt Bush working in the middle and Tony Barnette serving as the utility right-hander. Jesse Chavez is the long reliever, with Jake Diekman and Alex Claudio as the left-handers. All have been fairly effective lately.
"It has been a plus-plus, in my opinion," manager Jeff Banister said. "A lot of different factors. Getting Matt back, getting Chris back has allowed some of the guys to move back in some roles they are comfortable with, and we can go with some matchup situations. We have limited the number of walks and increased the number of strikeouts, and having Kela perform the way he has at the end of the game has been huge for us."
Bush has options and is pitching in the role that would possibly best suit Lincecum. But it may be tough for the Rangers to bring up Lincecum, when he has not been effective, to replace a pitcher who has a long-term future with the team.
Lincecum is currently on a 30-day rehab assignment that expires Tuesday. At that point, the Rangers will need to either activate him or keep him on the disabled list without being able to pitch. At that point, it might be a mutual decision for Lincecum to take his release and seek an opportunity elsewhere. He has not pitched in the big leagues since Aug. 5, 2016, while with the Angels.
The Rangers aren't expected to make a final decision until Tuesday, knowing that one injury could change the entire situation. But right now, it appears to be difficult to find room for Lincecum in the bullpen.
Rangers beat
• Claudio earned a win on Tuesday, his fourth in May. He is the only American League pitcher with four wins this month, going into Wednesday's games. Five National League starters entered Wednesday with four wins in May.
• Minor League shortstop Chris Seise, who was the No. 29 overall pick in the 2017 Draft, underwent right shoulder surgery to repair his rotator cuff. Seise has not played this year and is expected to miss the entire season. He is the Rangers' No. 10 prospect per MLB Pipeline.
• Second baseman Rougned Odor was out of the lineup on Wednesday after starting 15 straight games. He missed time earlier in the season with a strained left hamstring, and Banister felt it was time to give him a day off.