The inaugural season in beautiful Globe Life Field promises climate-controlled comfort all game long. The intimate ballpark's sparkling new suites are reimagined to give you and your group even more comfort, flexibility and value - along with an unforgettable experience.
Don't miss out on your chance to make memories and a lasting impression with your clients, family, friends and employees during the inaugural season at Globe Life Field.
To reserve a suite contact, [email protected] or call 972-RANGERS x3.
Sky Box
(Section SB1-4)
This spacious area located in a more exclusive area behind the seats in left field offers plenty of room for your group to mingle with convenient access to concessions. And your ticket comes loaded with $20 to redeem at any concession stand at the ballpark.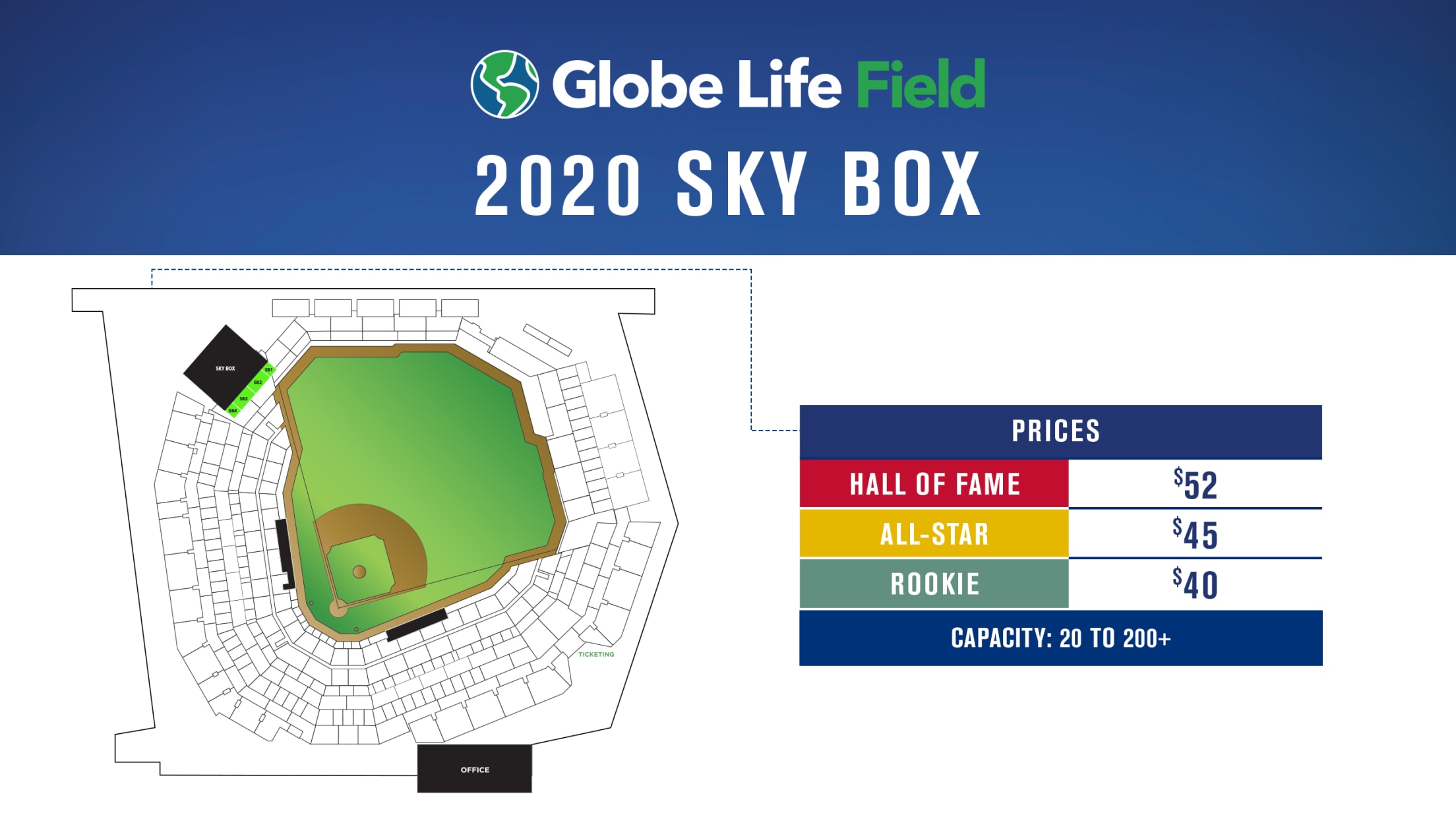 Sky Porch
(Sections 201-204)
Fun area, great views, and rocking chairs! This laid-back space is designed to feel like a Texas porch and includes easy access to barbecue. Good thing, because your ticket comes with value to be used for a BBQ plate at Throwing Smoke.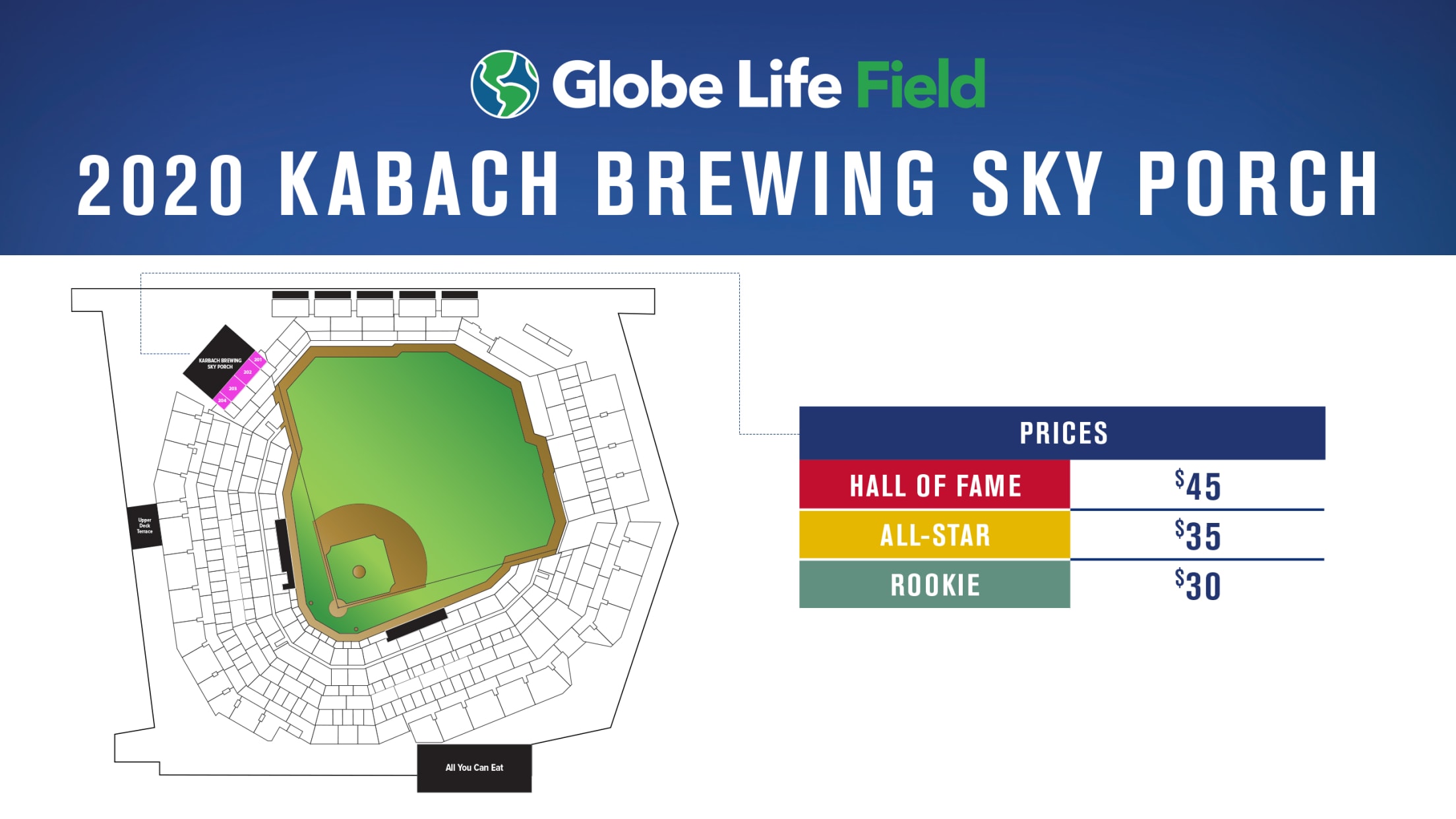 Batters Eye Tables
Overlooking center field, this lively and large area is the only non-premium space in the ballpark that offers table service. Conveniently located through the gates, these taco tables seat four and your ticket comes with $25 to use for in-seat service or at any concession stand.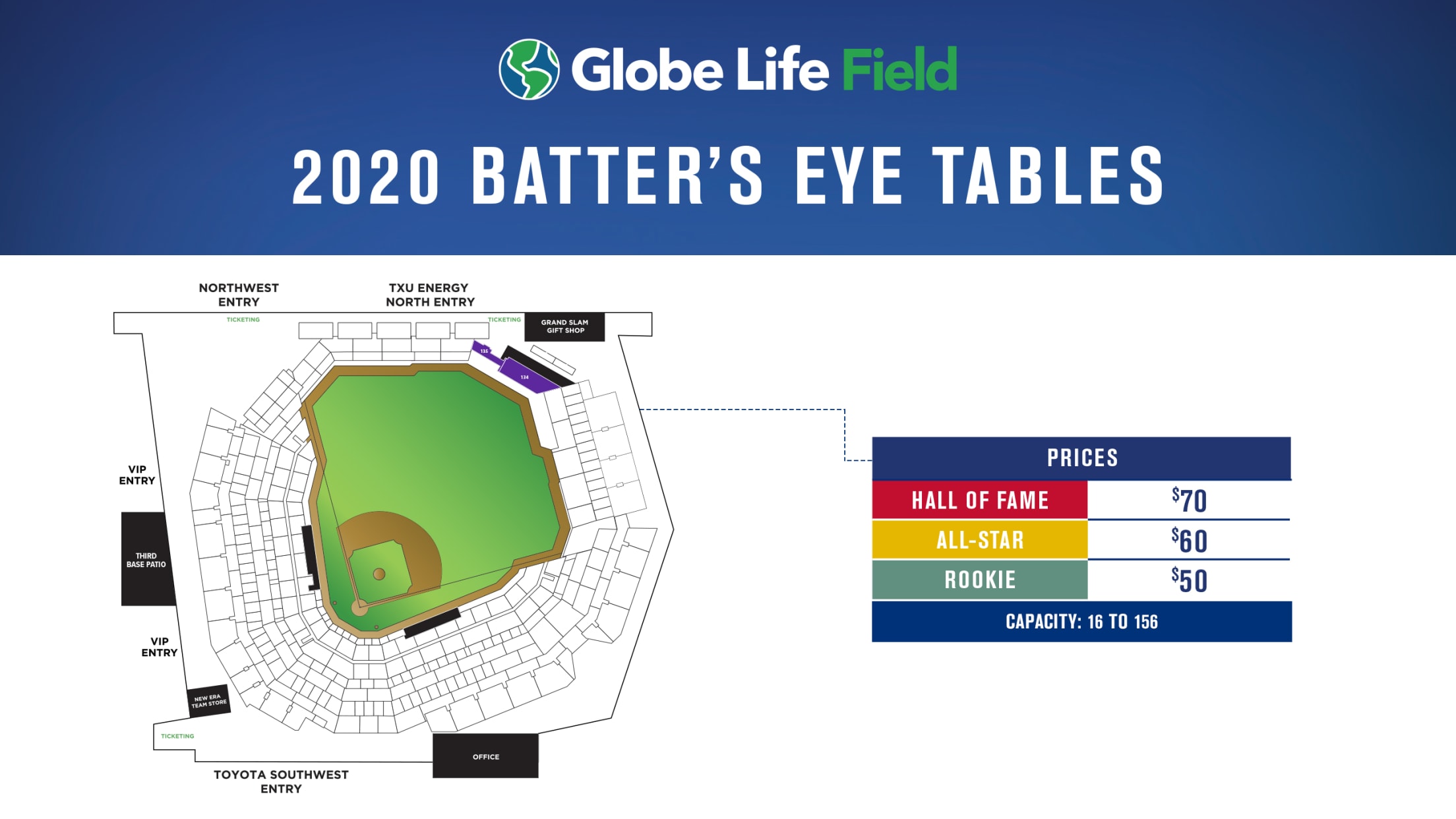 Upper Deck Terrace
(Section 208)
This private area overlooks AT&T Stadium and features large glass floor to ceiling windows. Your ticket gives you access to the grab and go buffet that offers a choice of four menus and draft beer, all served for 90 minutes. Your seats are in section 208.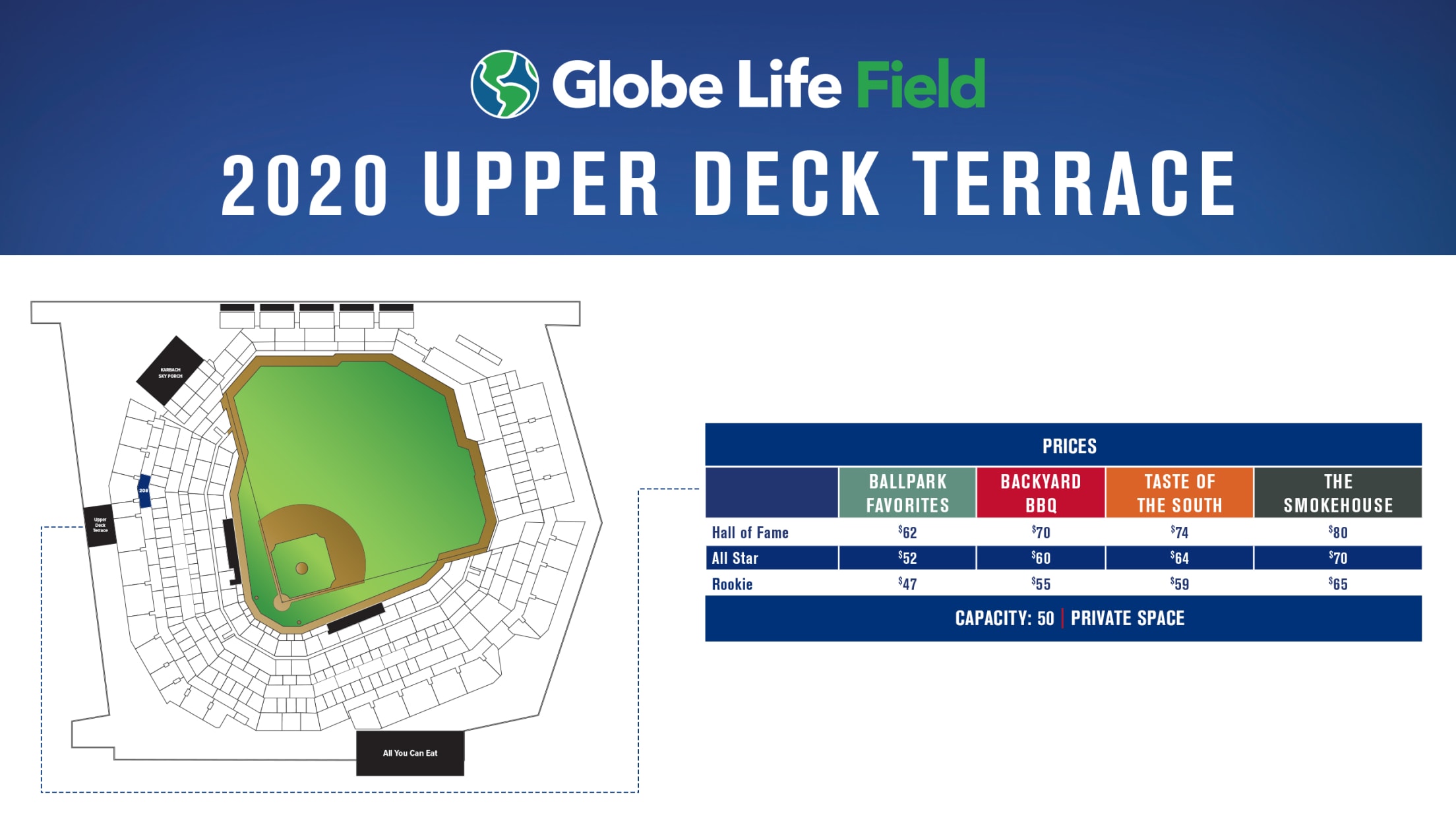 Outfield Pavilion Picnic Area
(Section 240 - 244)
With a commanding view from left field, this fenced off area behind the seating section offers a permanent service area and access to semi-private group picnic area with other groups. If your group is more than 200 people, you'll have a choice of four menus with an add on beer option. Less than 200? You'll enjoy the Ballparks Favorites menu.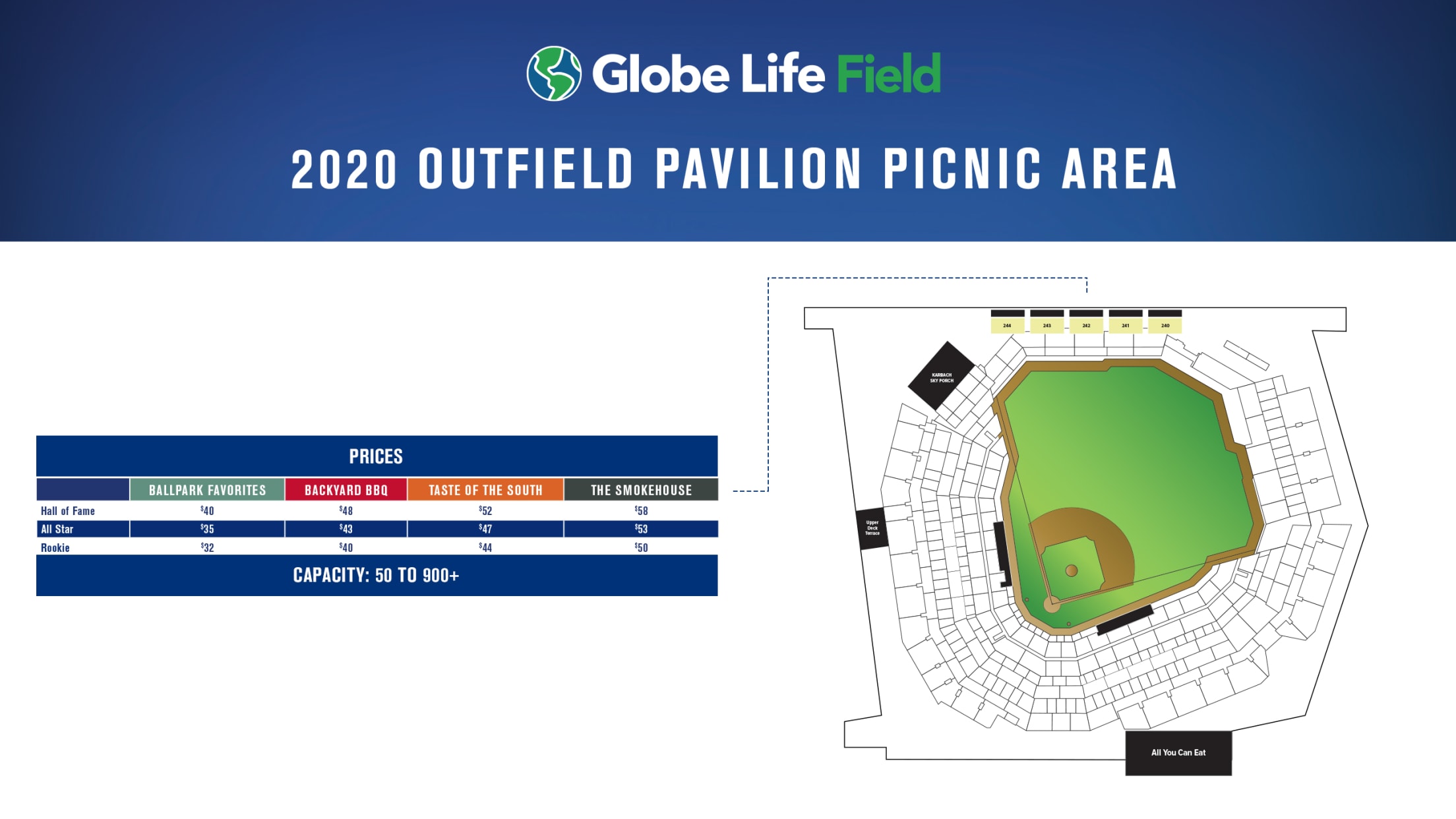 Third Base Patio
A relaxed and private outdoor space, this ticket gives you access to a buffet that offers a choice of four menus with an add on beer option.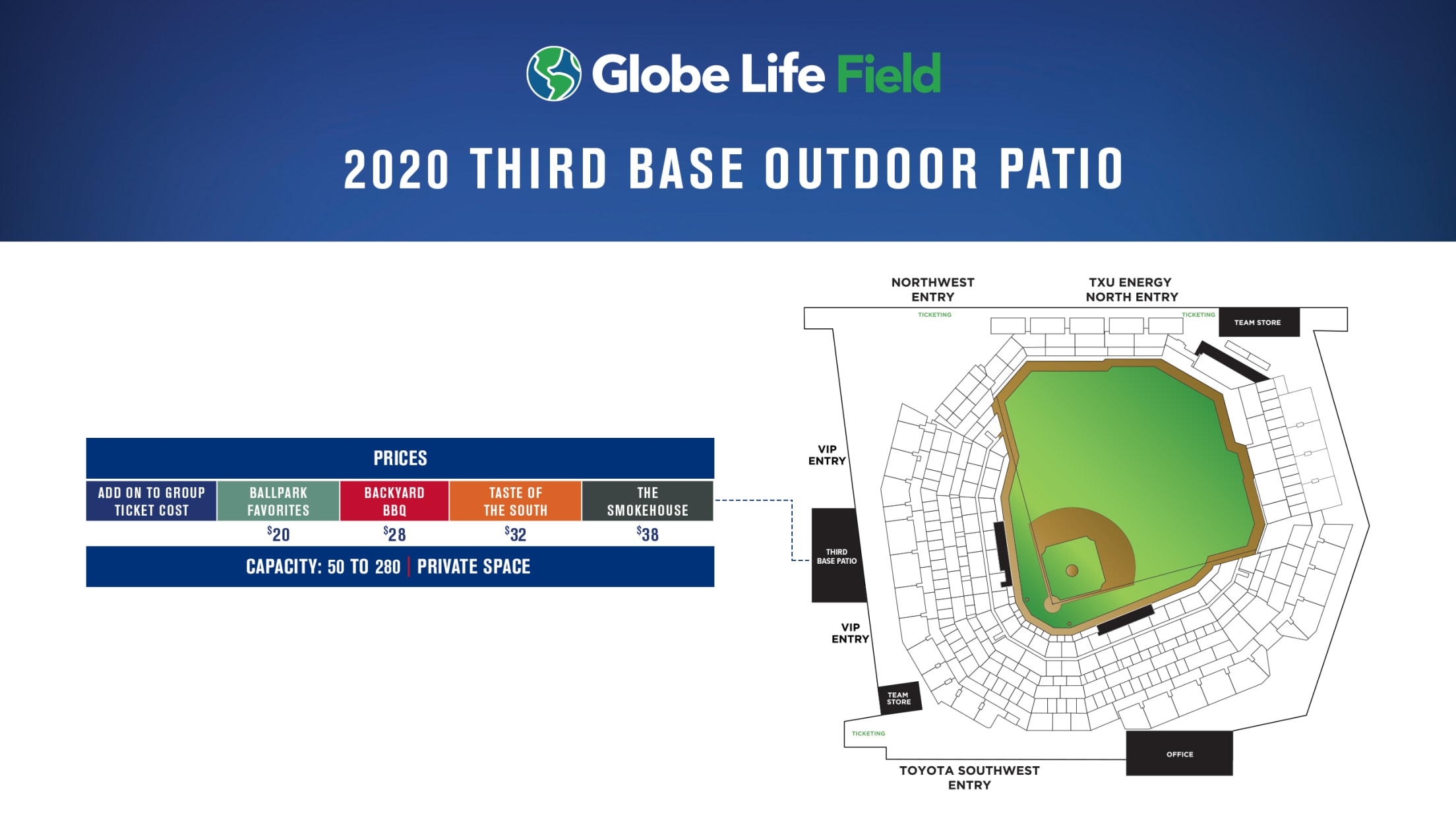 All You Can Eat
(Section 233 - 237)
It's back! This Rangers fan favorite offers a spectacular view from right field, along with a ticket that includes all you can eat items like Grilled chicken sandwiches, hamburgers, hot dogs, nachos, peanuts, popcorn, and unlimited soft drinks from the AYCE restaurant.