Hurry! All-MLB Team voting ends today, 5 ET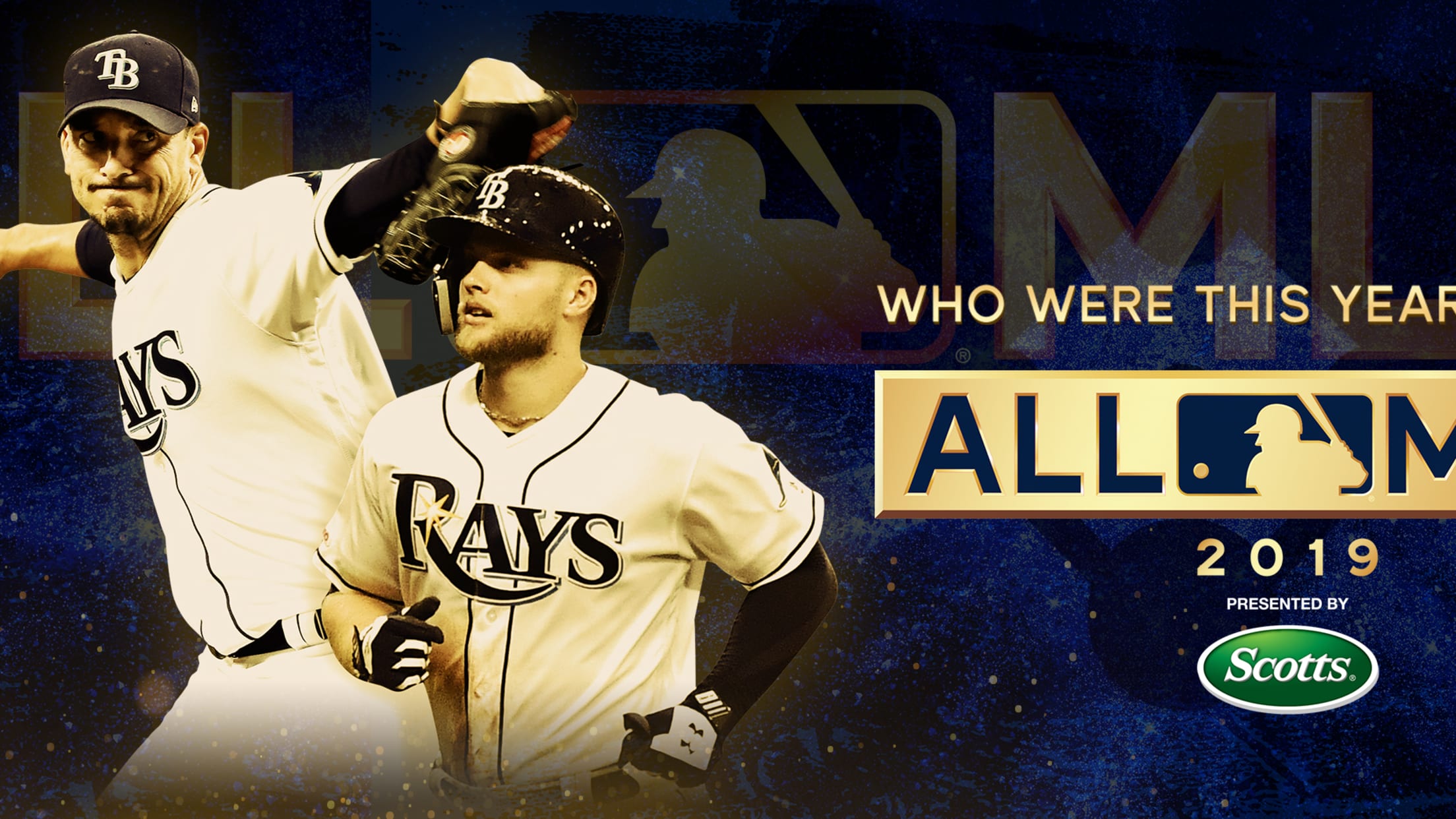 ST. PETERSBURG -- For the first time ever, there will be an All-MLB Team, and Austin Meadows and Charlie Morton will represent the Rays in the voting. The All-MLB team will recognize and commemorate the top performances by players in the 2019 regular season. Morton and Meadows led the way
ST. PETERSBURG -- For the first time ever, there will be an All-MLB Team, and Austin Meadows and Charlie Morton will represent the Rays in the voting.
The All-MLB team will recognize and commemorate the top performances by players in the 2019 regular season. Morton and Meadows led the way for the Rays last season, and they could add another recognition to a long list.
Both Morton and Meadows earned an All-Star bid in 2019 and were voted as the Rays' co-Most Valuable Players by the Tampa Bay Baseball Writers' Association of America, marking the first time the award was handed to multiple players.
• All-MLB Team nominees, club-by-club
Meadows came into the season as the starting right fielder, and he took full advantage of the opportunity. The first-time All-Star launched a team-leading 33 home runs and finished with 89 RBIs. Aside from a three-week stint on the injured list with a fractured right thumb, Meadows was able to stay healthy throughout the season and anchored the Tampa Bay lineup.
"He has a lot of natural ability, and I think he's just obsessed," said pitcher Tyler Glasnow, who was part of the same trade that landed Meadows in Tampa Bay. "Just really takes it seriously, and he's obsessed with his craft and he'll do whatever he has to do to be good.
"He's always been really good. At every level, he's been good. The last couple of years I know he battled injuries and stuff, but it's really good to see him be healthy for quite a long time, so it's been really awesome."
Morton was the big free agent acquisition for the Rays, and his influence in the clubhouse was even greater than anyone could have imagined. The veteran was the anchor in a rotation that was decimated by injuries. Morton made a career-high 33 starts and finished with a 3.05 ERA, which earned him a third-place finish in the American League Cy Young Award voting.
"Just appreciative of the work that he's done on the mound," Rays manager Kevin Cash said in July. "But like I've said many times, I'm equally appreciative of what he's done in the clubhouse and who he is and how he's been so consistent for a bunch of young guys."
The selection process for the 2019 All-MLB team begins Monday and runs through 5 p.m. ET on Dec. 3, with 50% of the vote coming from fans and 50% coming from a panel of experts.
You can vote right here, and may do so once every 24 hours between now and when voting ends next Tuesday. The inaugural All-MLB Team will be announced on Dec. 10 at baseball's annual Winter Meetings in San Diego.
There will be a first team and second team All-MLB, and voters are asked only to consider performance during the regular season when casting their ballots. Each team will include one selection at each position (including designated hitter and three outfielders, regardless of specific outfield position), five starting pitchers and two relievers.
Juan Toribio covers the Rays for MLB.com. Follow him on Twitter @juanctoribio.