Rays believe they can make postseason run
Cash says clubhouse chemistry can lead to major streak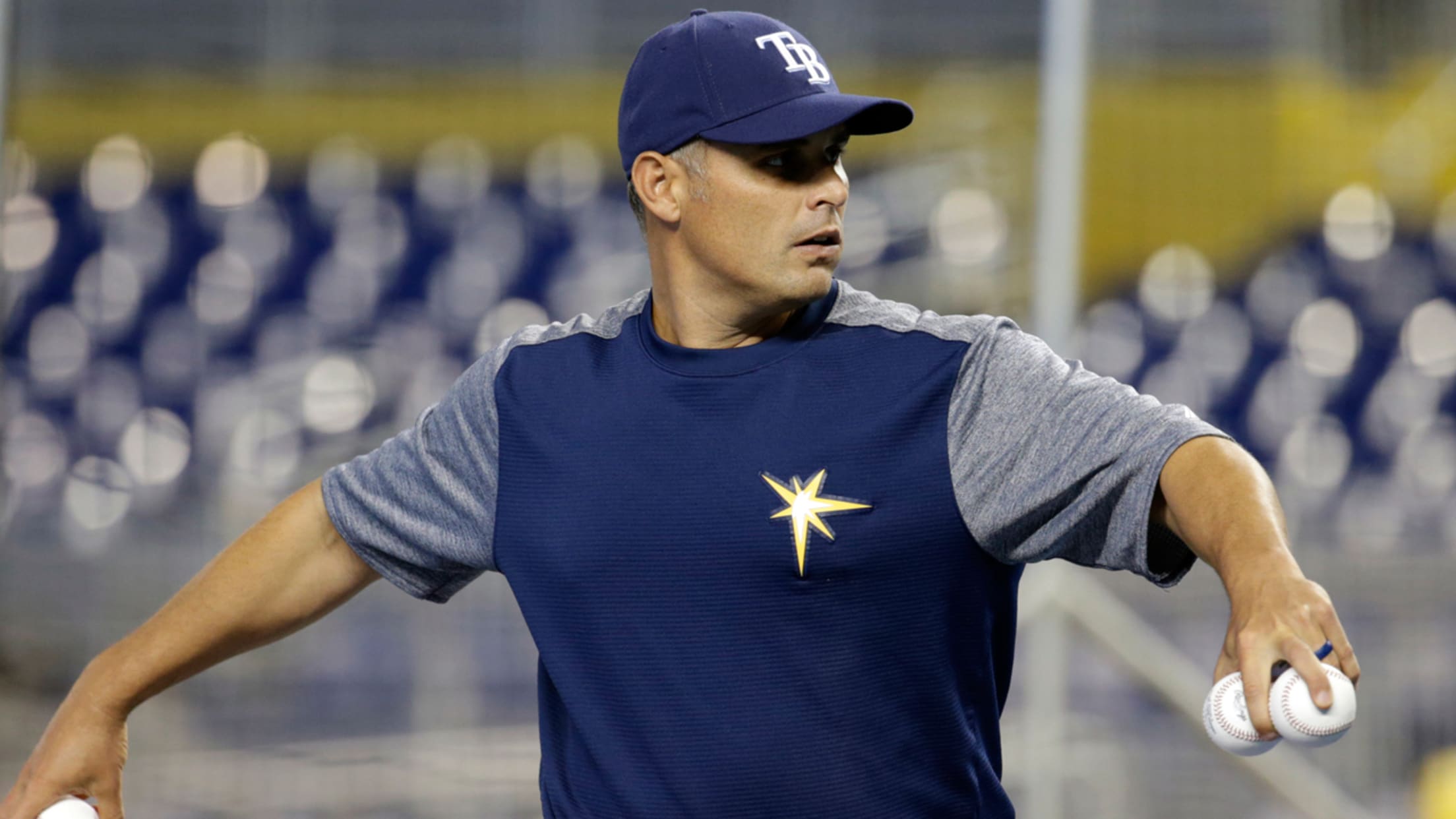 Rays manager Kevin Cash said going on such a run will require a "combination of good pitching and timely hitting." (AP)
KANSAS CITY -- The Rays will greet September in contention, but needing to go on a run if they want to earn a spot in the postseason.That prompts the question: Can a team whose longest winning streak this season is four games put together such a run?Belief that such a
KANSAS CITY -- The Rays will greet September in contention, but needing to go on a run if they want to earn a spot in the postseason.
That prompts the question: Can a team whose longest winning streak this season is four games put together such a run?
Belief that such a run can happen still lives in the Rays' clubhouse. Tampa Bay is 3 1/2 games back of the second American League Wild Card spot after Wednesday night's 5-3 win over the Royals, but there are also five other clubs ahead of the Rays.
Rays manager Kevin Cash said going on such a run will require a "combination of good pitching and timely hitting."
"The pitching kind of rules everything," Cash said. "You look at all those teams that get on hot streaks, they're getting strong performances by their pitching staffs. That's not to say we haven't. I feel like we're in a lot of games, and we're just that one big hit away. So maybe it's that. But ultimately, we have to have a bunch of things go our way to get on one of those stretches."
Cash believes the clubhouse chemistry exists on his team that could enable such a run.
"That's kind of the irony to all of this," Cash said. "I know we have a good clubhouse. We've got a bunch of guys who are all pulling in the same direction. So it is tough at times to swallow that we haven't gotten on that streak. But you know what? If it comes in April, great. If it comes in September, even better."
Evan Longoria, the longest tenured Rays player, noted that belief exists inside the clubhouse.
"Whether or not it happens, obviously, is up to us," Longoria said. "We're definitely due to go on a run. I think we've definitely come out of our offensive slump. We've started to pitch better. We're starting to defend better.
"I believe we have a legitimate chance to still make the playoffs. I mean, it's exciting to be here. It's exciting to be in the position where you're not completely dead going into September. I want it to happen."
Longoria believes his fate could dictate the team's, allowing that he needed "to play better."
"Simple as that," Longoria said. "I put a lot of pressure on myself to be that guy and just sometimes being on the field isn't enough. Hitting third in the lineup the whole year, and some of my numbers are probably the worst that they've been in my career. So I think, and believe that I'm due to have a good month."
Longoria has hit .274 with 46 home runs and 147 RBIs in 228 career September games.
"I think historically, I've been good in September," Longoria said. "I believe I can do it still. And I think from a selfish standpoint, and a personal standpoint, if that happens we have a legitimate chance to be in the playoffs. And I think everybody should feel that way.
"I think everybody in this clubhouse should feel like they're going to have their best month they've had all year for selfish reasons. That doesn't mean you're a selfish player, it just means we're going to have a pretty good shot of going on a run and getting to the playoffs if we all do what we're capable of doing."
Bill Chastain has covered the Rays for MLB.com since 2004.