Just days into spring, Weeks already on fire
Veteran non-roster invitee putting up huge offensive numbers for Rays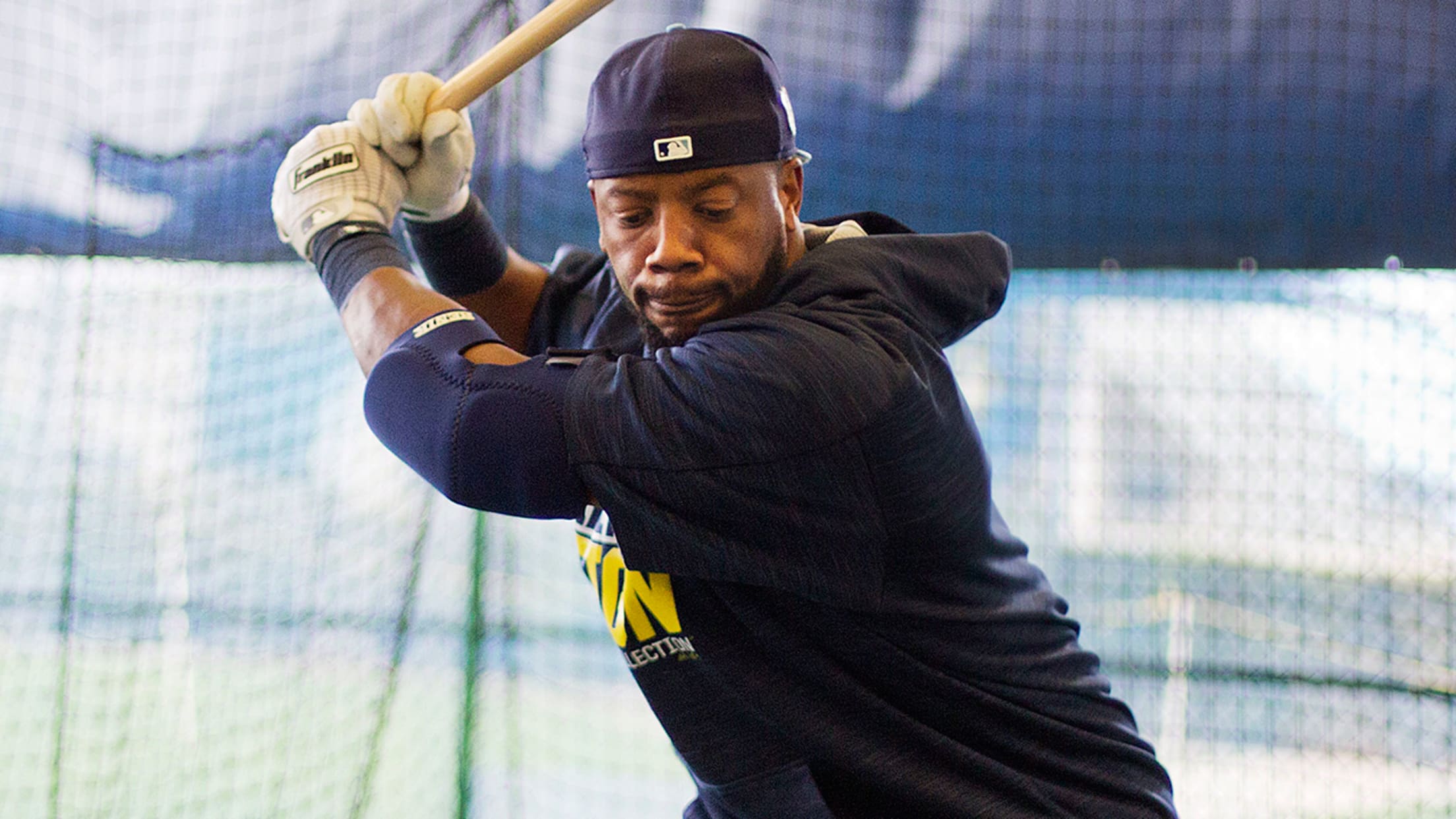 Rickie Weeks went 2-for-2 with two doubles in the Rays' 5-2 win over the Tigers on Friday. (AP)
PORT CHARLOTTE, Fla. -- Rickie Weeks Jr. and manager Kevin Cash have a difference of opinion. And Cash is content to keep it that way.Weeks went 2-for-2 with two doubles, two RBIs and a run scored helping the Rays to a 5-2 win over the Tigers on Friday. In five
PORT CHARLOTTE, Fla. -- Rickie Weeks Jr. and manager Kevin Cash have a difference of opinion. And Cash is content to keep it that way.
Weeks went 2-for-2 with two doubles, two RBIs and a run scored helping the Rays to a 5-2 win over the Tigers on Friday. In five Grapefruit League games he is now batting .700, going 7-for-10 with six RBIs, six runs scored, a .750 on-base percentage and 1.600 slugging percentage.
"It's unbelievable," Cash said. "But he's locked in."
• Spring:Tickets | Ballpark | 40-man roster | NRIs
After Friday's performance, Weeks was asked if he considers himself locked in.
"I don't like that word, 'locked in,'" Weeks said. "Obviously, it's Spring Training. Come in early, get your work done, you try to work hard, perfect your craft and keep going."
Informed of the discrepancy, Cash had no problem deferring to Weeks' assessment.
"Well, then he's not locked in. That's fine. I'll go with that," Cash said with a laugh. "He's the last guy I'm going to [upset]. So, we'll stay with whatever he feels. Keep it up."
Weeks, 34, and a veteran of 13 seasons, is in camp as a non-roster invitee. In 108 games with the D-backs this past season, he hit .239/.327/.450. Of his 43 hits, nine were home runs. Primarily a second baseman, he has also played in the outfield. This spring, the Rays have him in the mix at first base -- a position he has never played.
Weeks, though, said he is comfortable at the new spot.
"Yeah. I played the infield for a long time, the ground ball's nothing," he said. "It's just, like I said before, positioning, trying to learn the position that way. Just trying to be in the right spot, that's the main thing for me. Trying to get used to that. But I feel good out there."
But it will be his bat that has the most value for the Rays, especially if he continues to hit as he has lately -- locked in or not.
Maureen Mullen is a contributor to MLB.com.