Sternberg, Rays exploring options for new stadium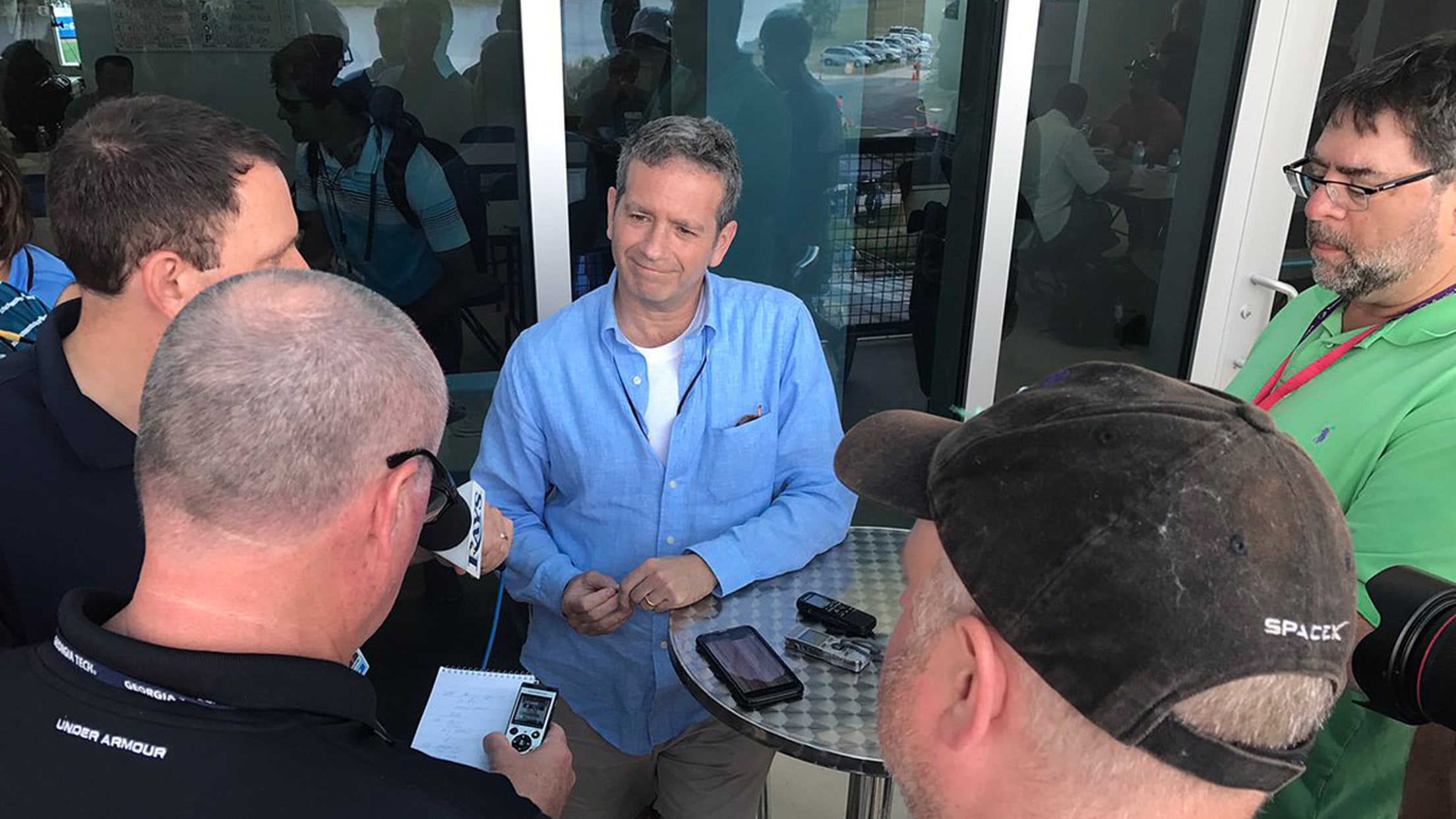 "We've got to have this thing done," Stuart Sternberg said about a new Rays stadium. (Rays)
PORT CHARLOTTE, Fla. -- Stuart Sternberg showed up at camp on Thursday, and the Rays' principal owner spoke about the stadium issue.It's no secret that the Rays and Major League Baseball want the club to have a new stadium. The city of St. Petersburg has given the Rays permission to
PORT CHARLOTTE, Fla. -- Stuart Sternberg showed up at camp on Thursday, and the Rays' principal owner spoke about the stadium issue.
It's no secret that the Rays and Major League Baseball want the club to have a new stadium. The city of St. Petersburg has given the Rays permission to explore locations for a new stadium outside of the city. Sternberg told reporters that the top site that the club had been exploring was not available.
• Spring Training: Info | Schedule | Tickets | Gear
"We had some ideas on locations that weren't available, that I thought would work perfectly, that were off the table," said Sternberg. "So we're sort of moving down our list, No. 2, 3, and 4.
"Sometimes it's like starting pitchers. You have five of them, and sometimes No. 4 is better than No. 2, and really better than No. 1. ... We did have a [location] choice that we thought would be ideal, a choice or two, and it was unavailable. ...We're working to see what is next best."
Earlier this year, Sternberg said he was hoping to have a stadium site by the end of the coming season.
"It's a goal," Sternberg said. "It's reasonable. ... I'm generally pretty conservative and pretty good about those things. Things haven't exactly moved dramatically in the last six to eight weeks. So I don't know if that will be the case, but if it misses, it won't be missing by much time. Maybe it's October, November, December. And maybe it's August or July."
Whatever month it happens, Sternberg said: "We've got to have this thing done. If it were up to me, we'd have it done tomorrow."
In February, Commissioner Rob Manfred said he was optimistic about the Tampa Bay area and its future with MLB.
Bill Chastain has covered the Rays for MLB.com since 2005.