Duffy gaining strength, awaits clearance to run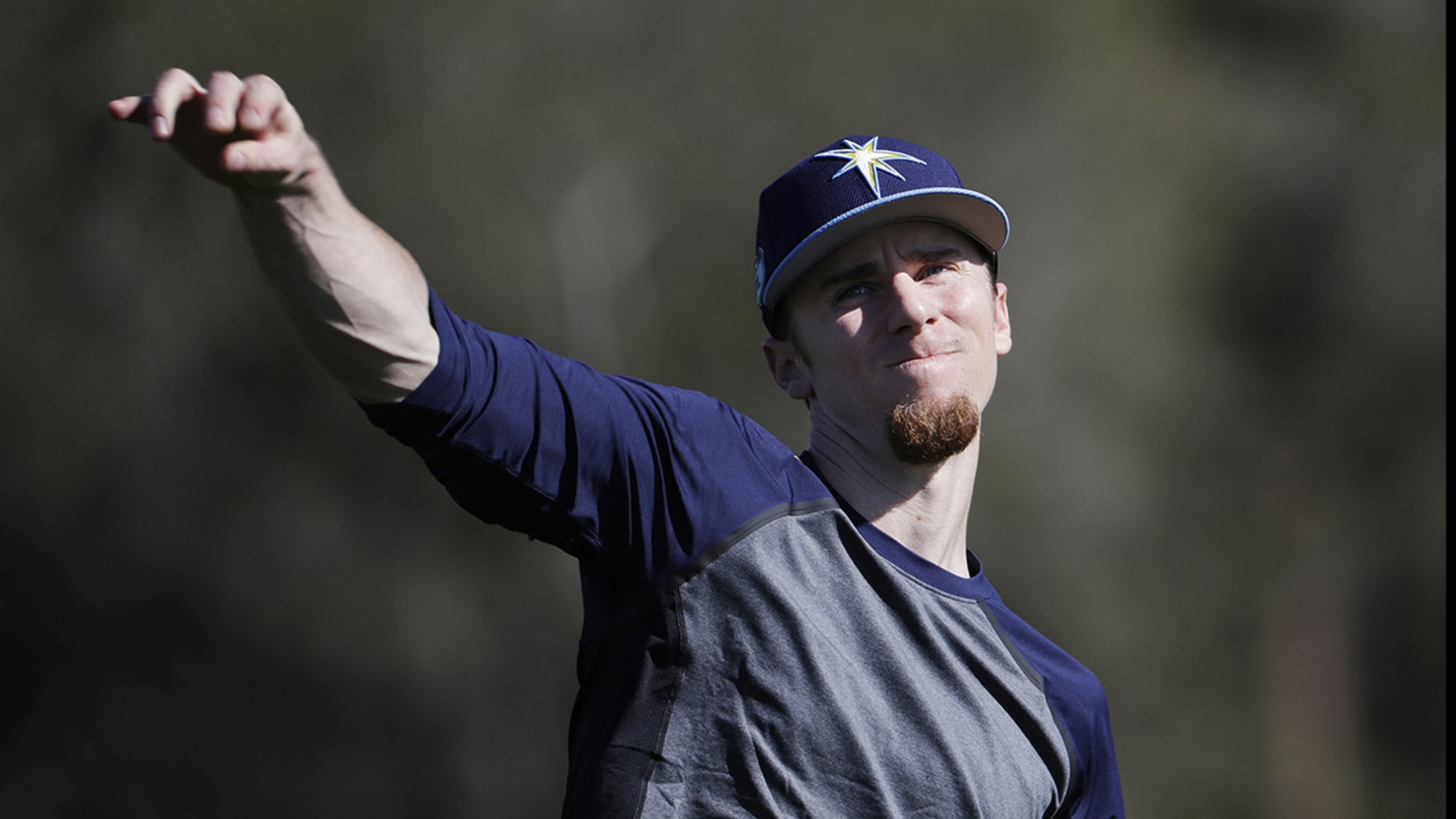 Matt Duffy, who had surgery on his left heel in September, has yet to do any running. (AP) (David Goldman/AP)
BRADENTON, Fla. -- Shortstop Matt Duffy continues to rehab his surgically repaired left heel, and though he remains optimistic, he's still not played in a game.The Rays shortstop recently noted that he's gained strength, and he's doing a myriad of baseball activity. The only thing he's not doing is running
BRADENTON, Fla. -- Shortstop Matt Duffy continues to rehab his surgically repaired left heel, and though he remains optimistic, he's still not played in a game.
The Rays shortstop recently noted that he's gained strength, and he's doing a myriad of baseball activity. The only thing he's not doing is running yet, nor has he been fielding ground balls as if in game conditions. He allowed that the next big step for him will come when he runs for the first time.
Manager Kevin Cash noted that "nothing has really changed on Duff."
"A lot of strengthening, a lot of rehab," the Rays manager said. "Following [Rays head athletic trainer Ron Porterfield] Port's direction."
Now that Duffy appears to be out of the question for Opening Day, Cash was asked if he'll be back by the end of April.
"I hope in the next few days we get a little more clarity [about his status]," Cash said. "I know we're talking to doctors and stuff like that, trying to get a sense [of what's going on]. I think we're getting to the point now where some of these issues might not even be from the actual surgery. And I'm saying that in a good way. Maybe we get him checked out, and it's something that we can do something different with. Treat a little differently."
Duffy had season-ending surgery on his left heel in Charlotte, N.C., on Sept. 9. Dr. Bob Anderson removed the bursa from the heel and debrided (cleaned) the bone abnormality. Cash said there is a chance Duffy could make a return visit to see Dr. Anderson, but that nothing has been scheduled yet.
Without Duffy, Timothy Beckham will likely get most of the reps at shortstop during the early part of the season.
Bill Chastain has covered the Rays for MLB.com since 2005.