Teheran rolls as Braves blank Rays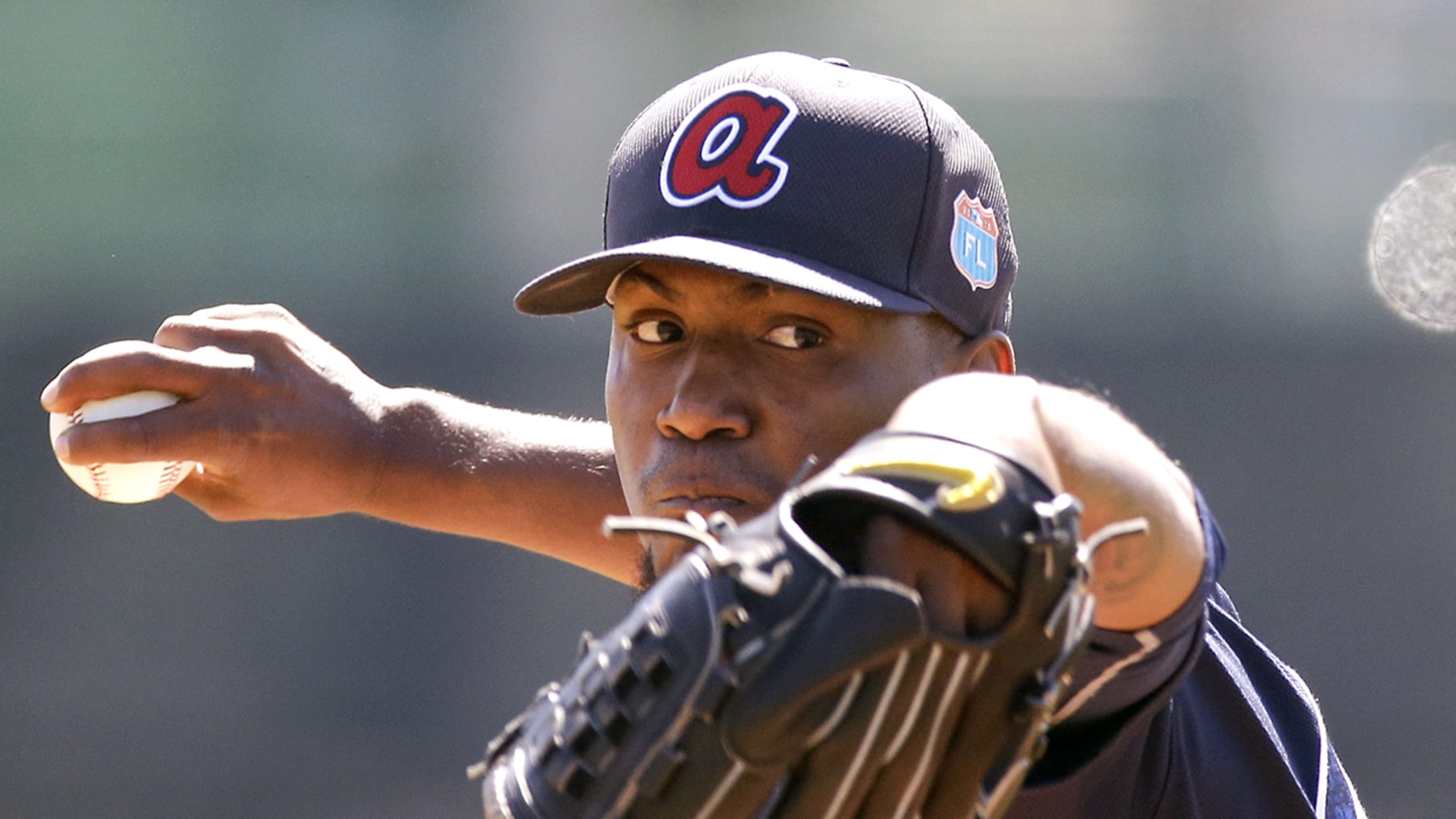 Julio Teheran went four scoreless innings against the Rays in his second spring start. (AP) (John Raoux/AP)
LAKE BUENA VISTA, Fla. -- Julio Teheran and Chris Archer took another step toward their respective Opening Day starts on Monday afternoon at ESPN's Wide World of Sports complex. Unfortunately for Archer, Teheran provided no room for the Rays to overcome costly early miscues that helped the Braves in a
LAKE BUENA VISTA, Fla. -- Julio Teheran and Chris Archer took another step toward their respective Opening Day starts on Monday afternoon at ESPN's Wide World of Sports complex. Unfortunately for Archer, Teheran provided no room for the Rays to overcome costly early miscues that helped the Braves in a 5-0 win.
Teheran faced just one batter over the minimum over four scoreless innings. Nick Markakis drove in a run in the first and got two hits off Archer, who was officially named the Rays' Opening Day starter earlier in the day.
Archer allowed four hits and two runs -- one earned -- over 4 2/3 innings. He was fortunate to permit just one run during a 29-pitch first that included a pair of walks and two opposite-field singles by Markakis and Michael Bourn.
"The past two games I've started a little slow in the first inning," Archer said. "I think I've been a little too passive. I'm not a passive pitcher. I have to be extremely aggressive in the strike zone, and after I got out of that first inning, I felt like myself. I didn't feel like myself in the last game either. But the second, third and fourth innings I really felt like myself."
The Braves tallied an unearned run in the third when Freddie Freeman collected an RBI single after left fielder Jaff Decker dropped Gordon Beckham's fly ball.
Teheran surrendered two hits and totaled just 34 pitches through his four impressive frames. The Braves' right-hander retired the first five batters before Nick Franklin tried to stretch a single into a double with two outs in the second. James Loney's two-out double in the fourth accounted for the only other hit off Teheran.
"I knew they were going to be aggressive, so I was doing whatever I could to throw strikes and command all of my pitches," Teheran said. "I felt really good."
A.J. Pierzynski and Hector Olivera notched consecutive singles off Tyler Sturdevant to fuel the Braves' two-run sixth inning. Jace Peterson's RBI double in the eighth capped the scoring.
Up next for the Rays:Drew Smyly will make his third start of the spring at 1:05 p.m. Tuesday at Charlotte Sports Park when the Rays host the Phillies. Catch it live in an exclusive webcast on raysbaseball.com. Also expected to see action are right-handers David Carpenter, Ryan Webb, and Alex Colome along with left-hander Xavier Cedeno. Right-hander Aaron Nola is scheduled to start for the Phillies.
Up next for the Braves:Jeff Francoeur will attempt to enhance his bid for a roster spot when Atlanta makes the short trip to Lakeland to play the Tigers at 1:05 p.m. ET on Tuesday. It can be watched live on MLB.TV. Bud Norris will make his third start for the Braves, who will also send Arodys Vizcaino and Jose Ramirez to the mound. While Vizcaino could open the season as the closer, Ramirez is also making a strong bid to earn an Opening Day spot.
Mark Bowman is a reporter for MLB.com.