Three Rays exit Wednesday with injuries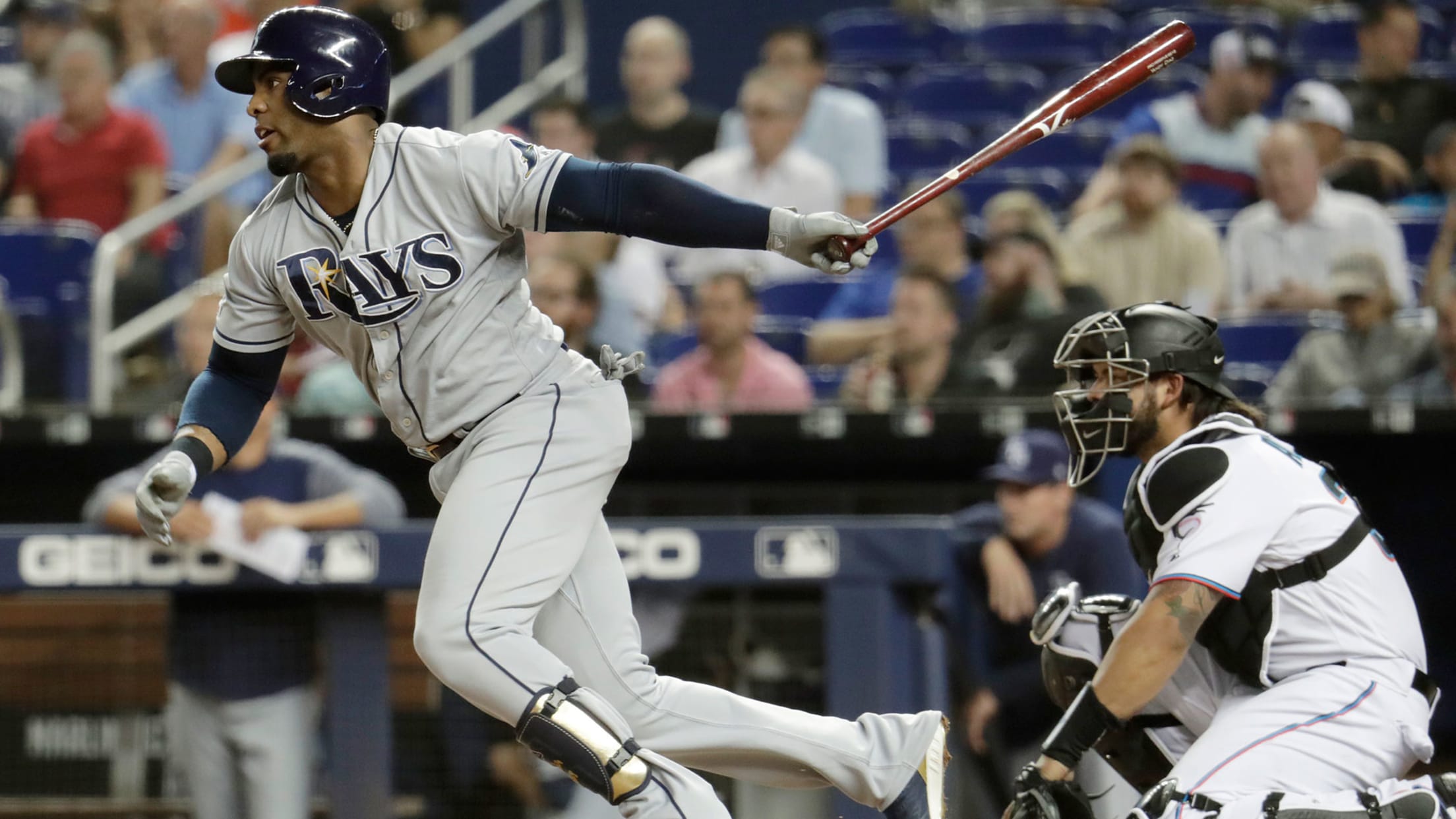 MIAMI -- The injuries keep coming for the Rays, as third baseman Yandy Díaz, outfielder Guillermo Heredia and catcher Anthony Bemboom all left Wednesday's 1-0 victory over the Marlins. Diaz left in the seventh inning due to left ankle discomfort, and the team listed him as day to day. He
MIAMI -- The injuries keep coming for the Rays, as third baseman Yandy Díaz, outfielder Guillermo Heredia and catcher Anthony Bemboom all left Wednesday's 1-0 victory over the Marlins.
Diaz left in the seventh inning due to left ankle discomfort, and the team listed him as day to day. He suffered the injury in the sixth inning as he rounded third base before being stopped by Rays third-base coach Rodney Linares. After the inning ended, trainer Joe Binge and manager Kevin Cash checked on Diaz, but he remained in the game.
He said that he felt some discomfort with the ankle, which is the same one that forced him to miss a game earlier this season, but that he'll be ready to play on Friday when the Rays open a three-game series against the Yankees in New York.
"I feel fine," Diaz said. "I'll be able to play on Friday."
The 27-year-old is having a career year and leads the team with nine home runs. He extended his career-best hitting streak to eight games with a single in the sixth inning.
Heredia left the game with a right hand contusion after being hit by a pitch by Marlins starter Jose Urena in the fifth inning. X-rays were negative, and Heredia was listed as day to day.
"I feel better now that everything came back negative," Heredia said. "The pain goes away, but that's not something that'll keep me out of games."
As for Bemboom, the rookie catcher will be going on the injured list with a left knee sprain.
The Rays already have catchers Mike Zunino (quad) and Michael Perez (oblique), reliever Hunter Wood (shoulder), infielders Matt Duffy (hamstring) and Joey Wendle (wrist) and starting pitcher Tyler Glasnow (forearm) on the injured list.
Juan Toribio covers the Rays for MLB.com. Follow him on Twitter @juanctoribio.