2022 Reds Heads Memberships include new exclusive items and events!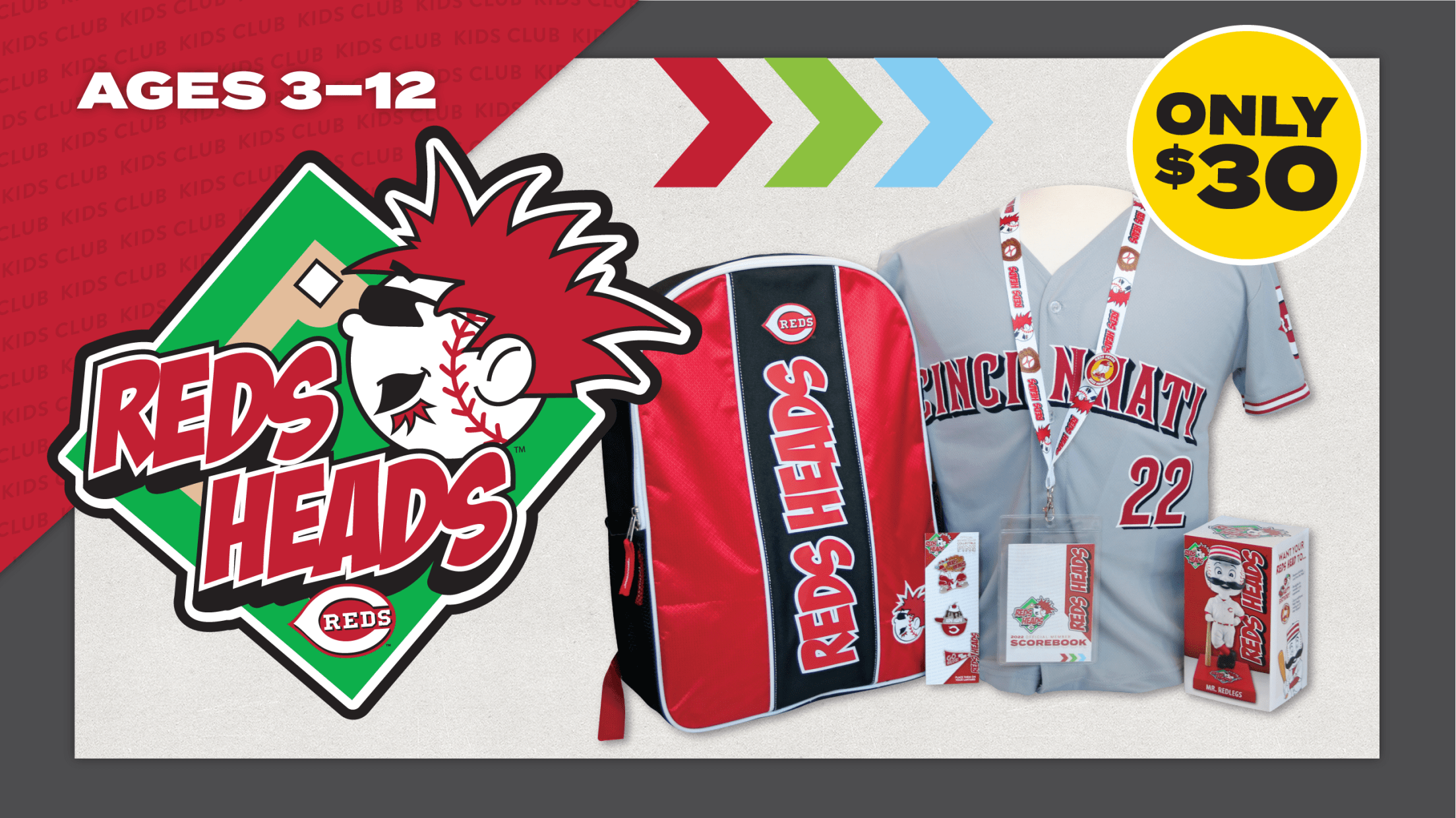 Holiday Shipping
You must order your membership by December 15 to receive by Christmas via standard shipping.
Pick Up Info
Memberships can be picked up or purchased at the Reds Heads Mobile Clubhouse or Fan Club Corner during any home game throughout the regular season, or at the Great American Ball Park front office lobby Monday through Friday, 9 a.m. to 5 p.m. on non-game days. NOTE: The lobby will be closed from December 24-January 2 for holiday break.
Ballpark Experiences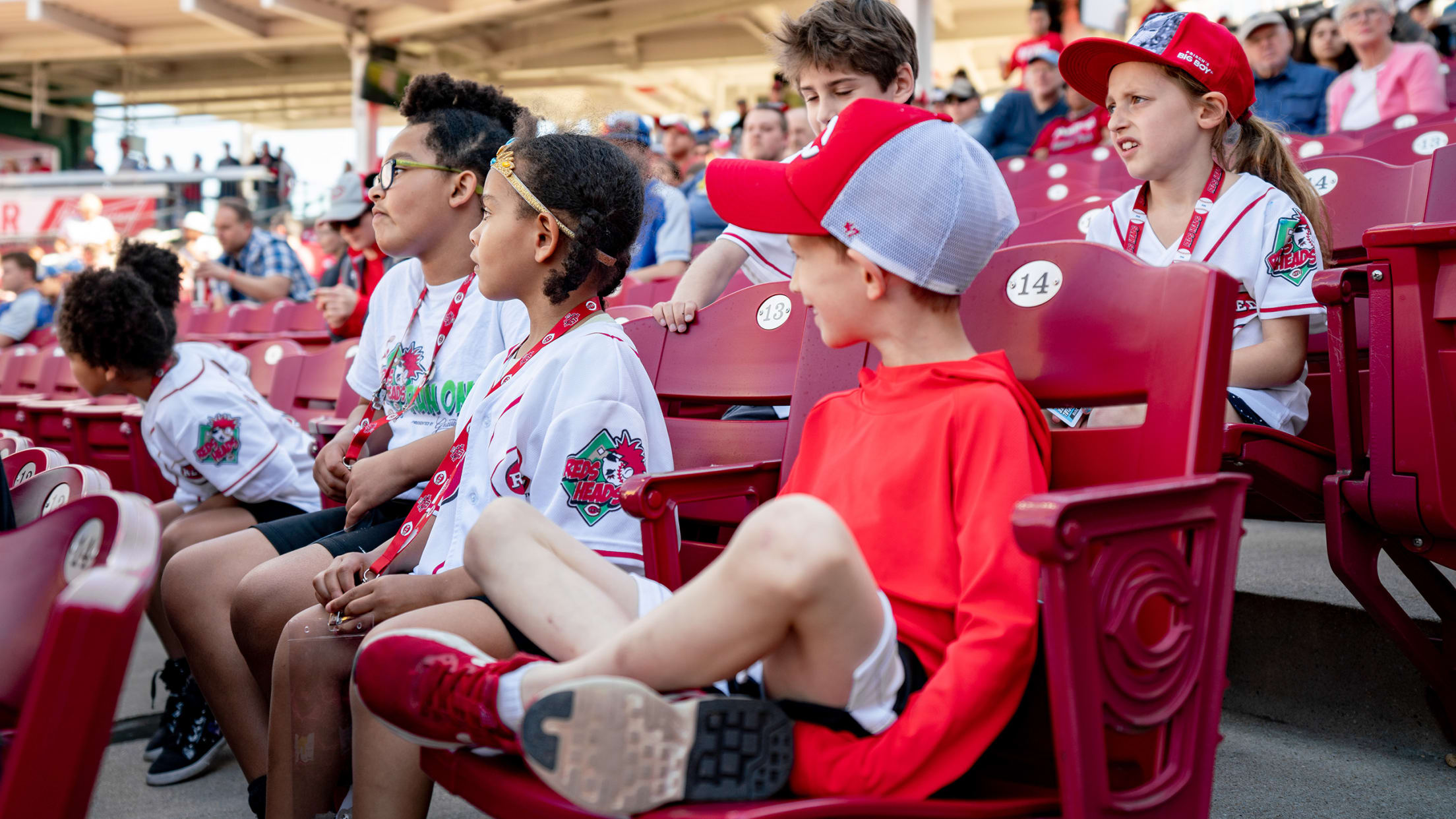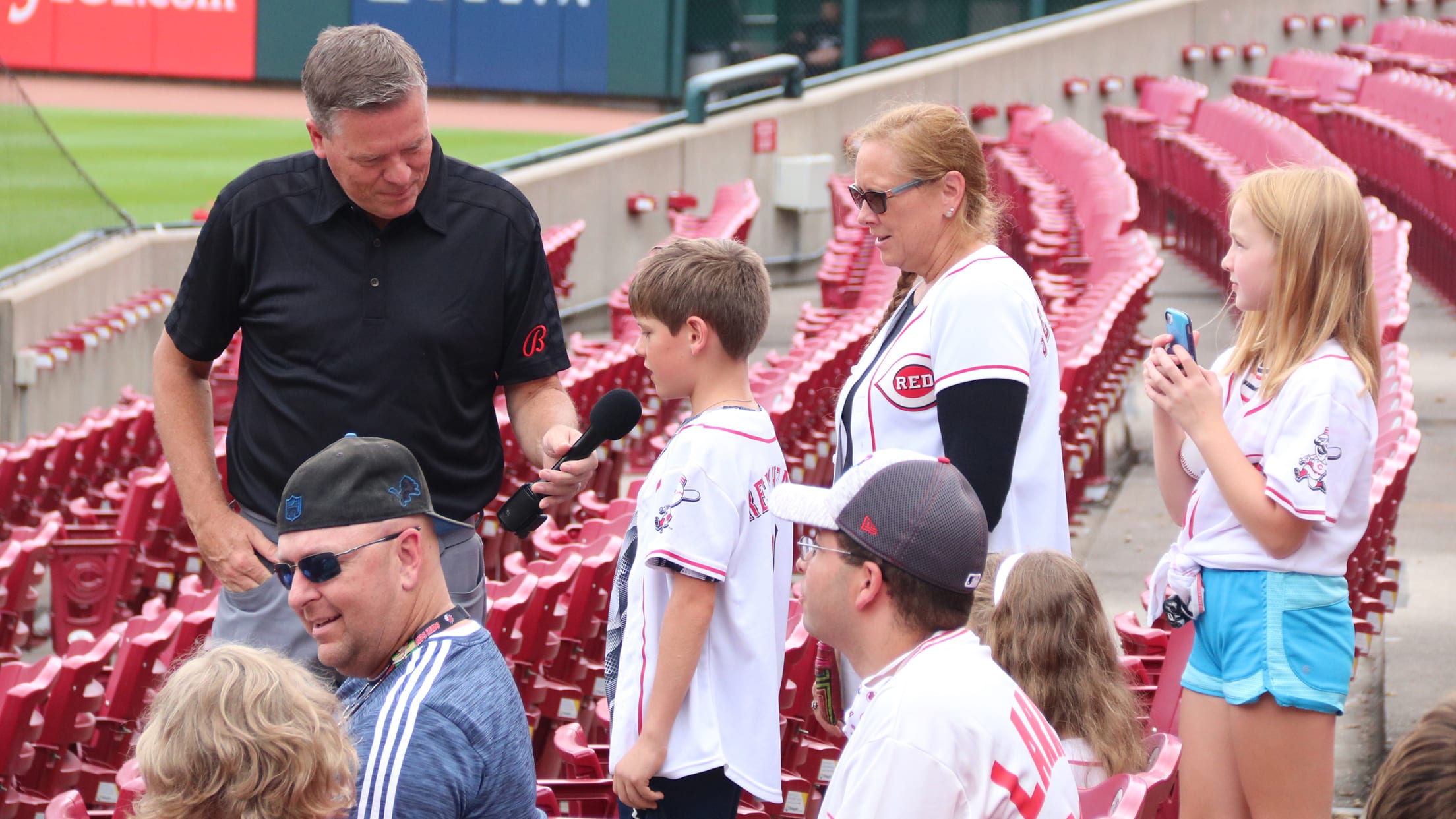 Membership Gear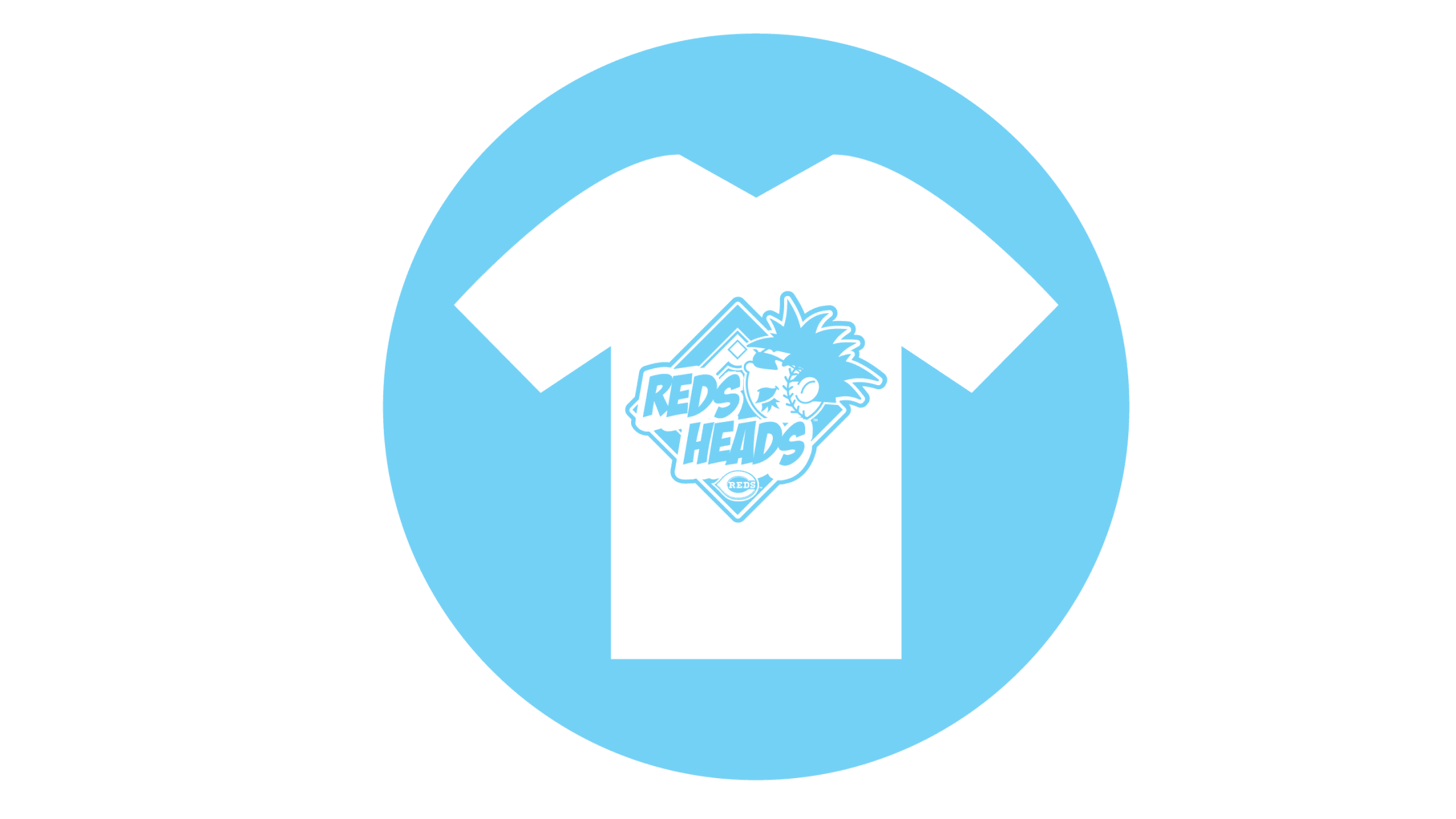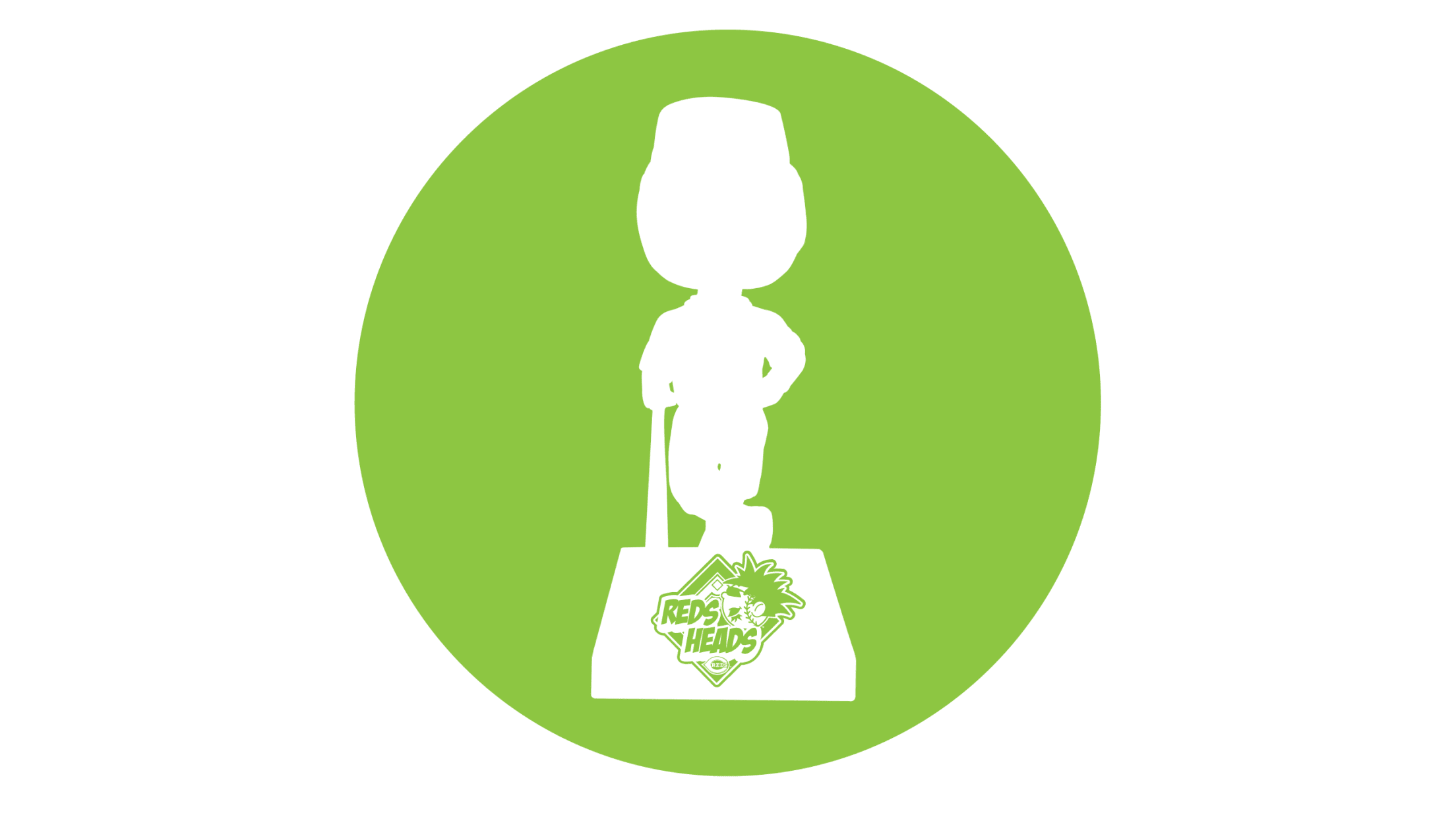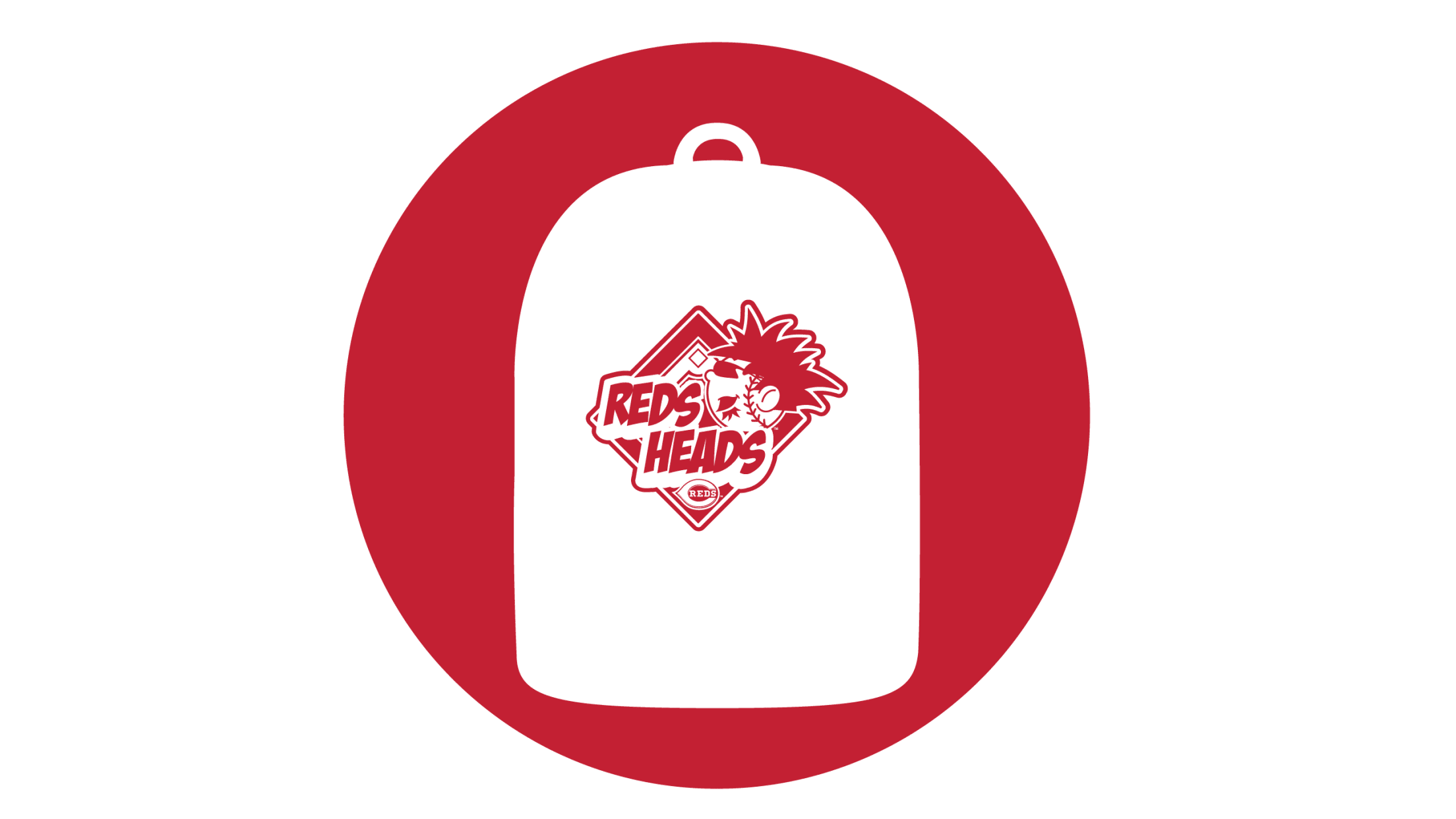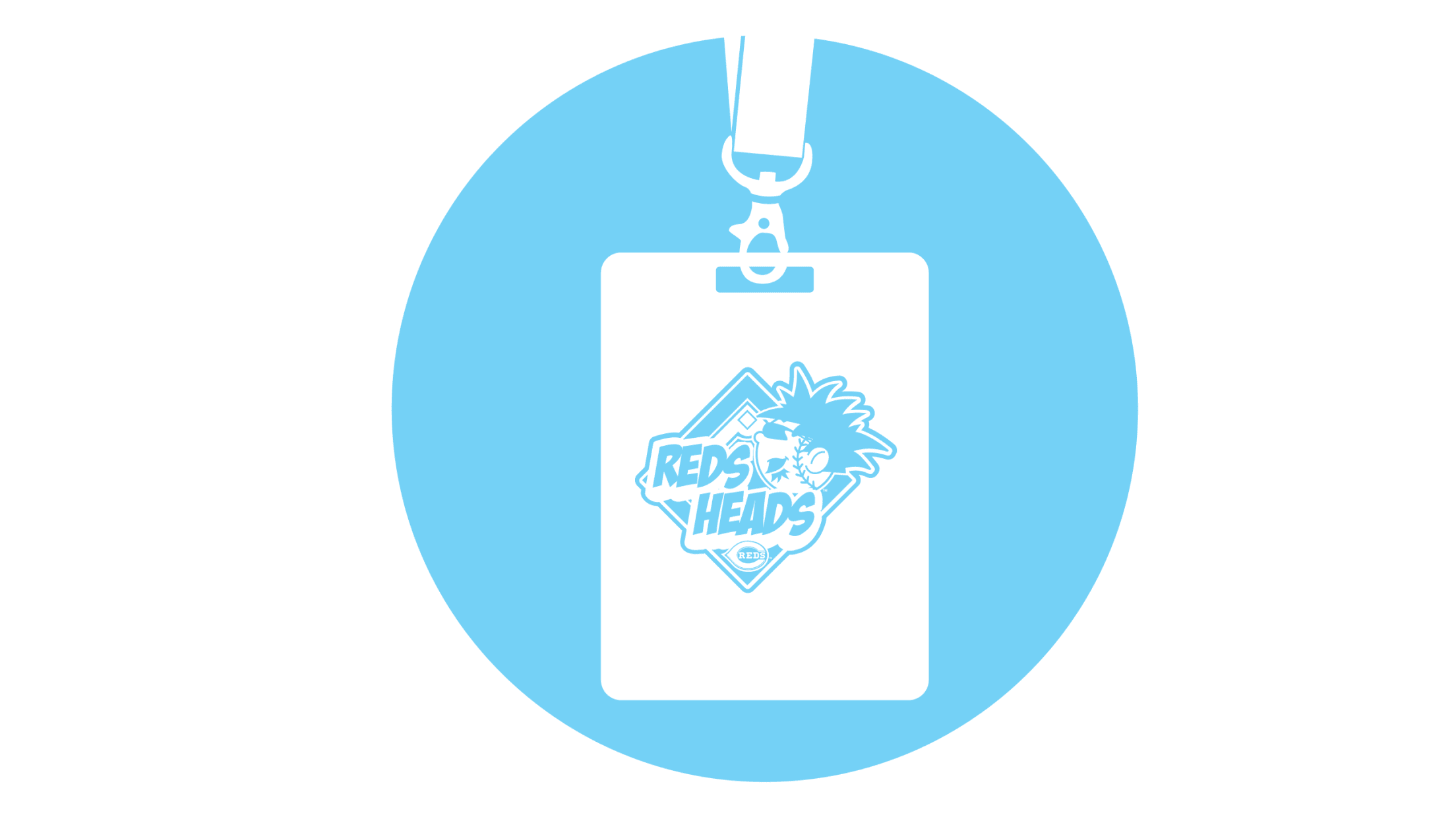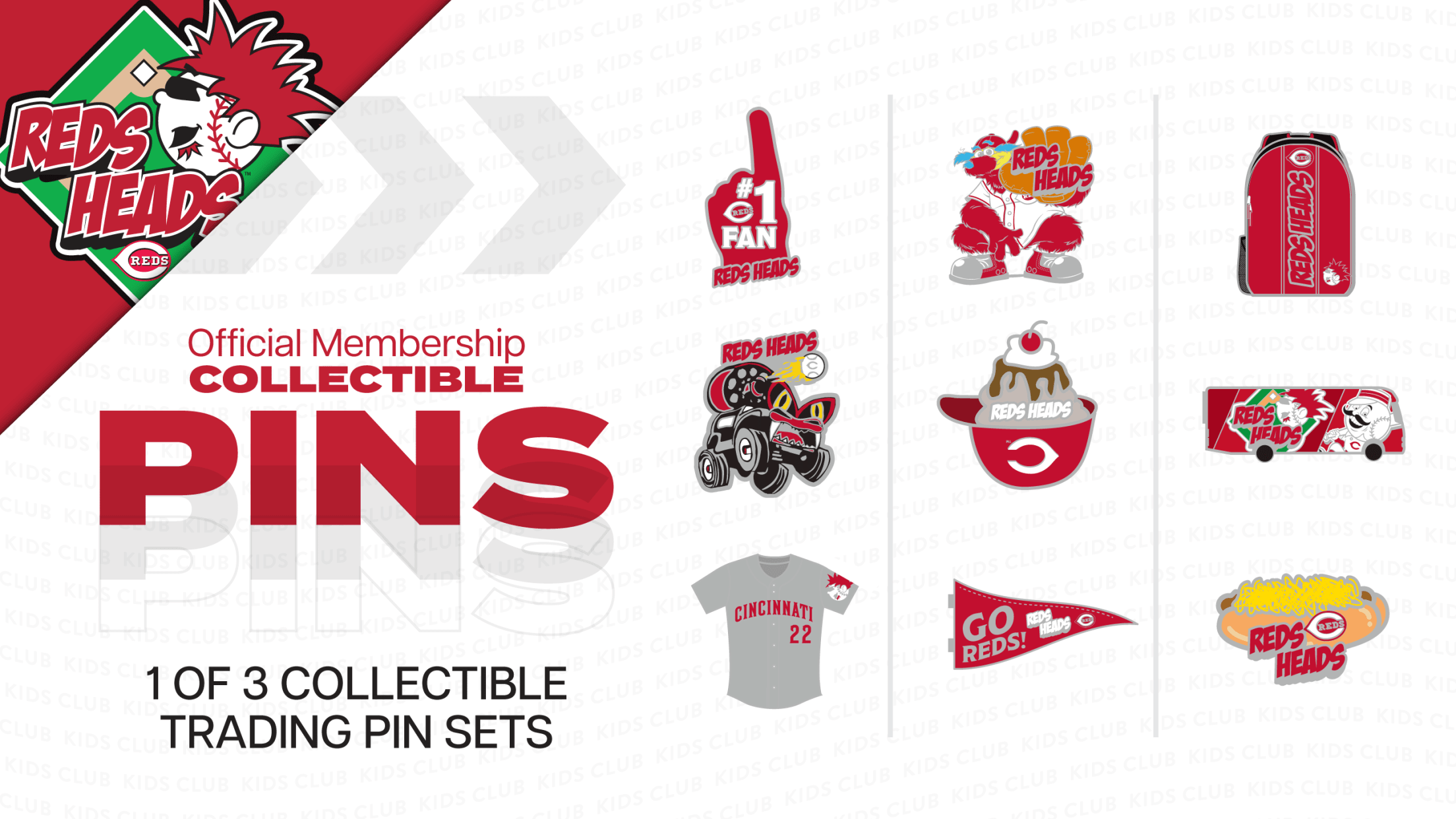 1 OF 3 SETS OF TRADING PINS
PLUS – receive a Reds Heads scorebook with more than $100 of value inside from Reds partners!
DONATE A KIDS CLUB MEMBERSHIP
Help bring a smile to a child in need by giving them a bundle of Reds baseball! Fans can purchase a Reds Heads kids club membership at the discounted rate of $25, and the membership will be donated to a child in need at Cincinnati Children's Hospital.
The donated memberships will be distributed to kids at Cincinnati Children's throughout the 2022 season.
*Games subject to availability.
Have any questions about Reds Heads? Contact us at [email protected] or (513) 765-7314.