Reds call up Wojciechowski for bullpen help
Club puts Turner on 10-day DL; moves Ogando to 60-day DL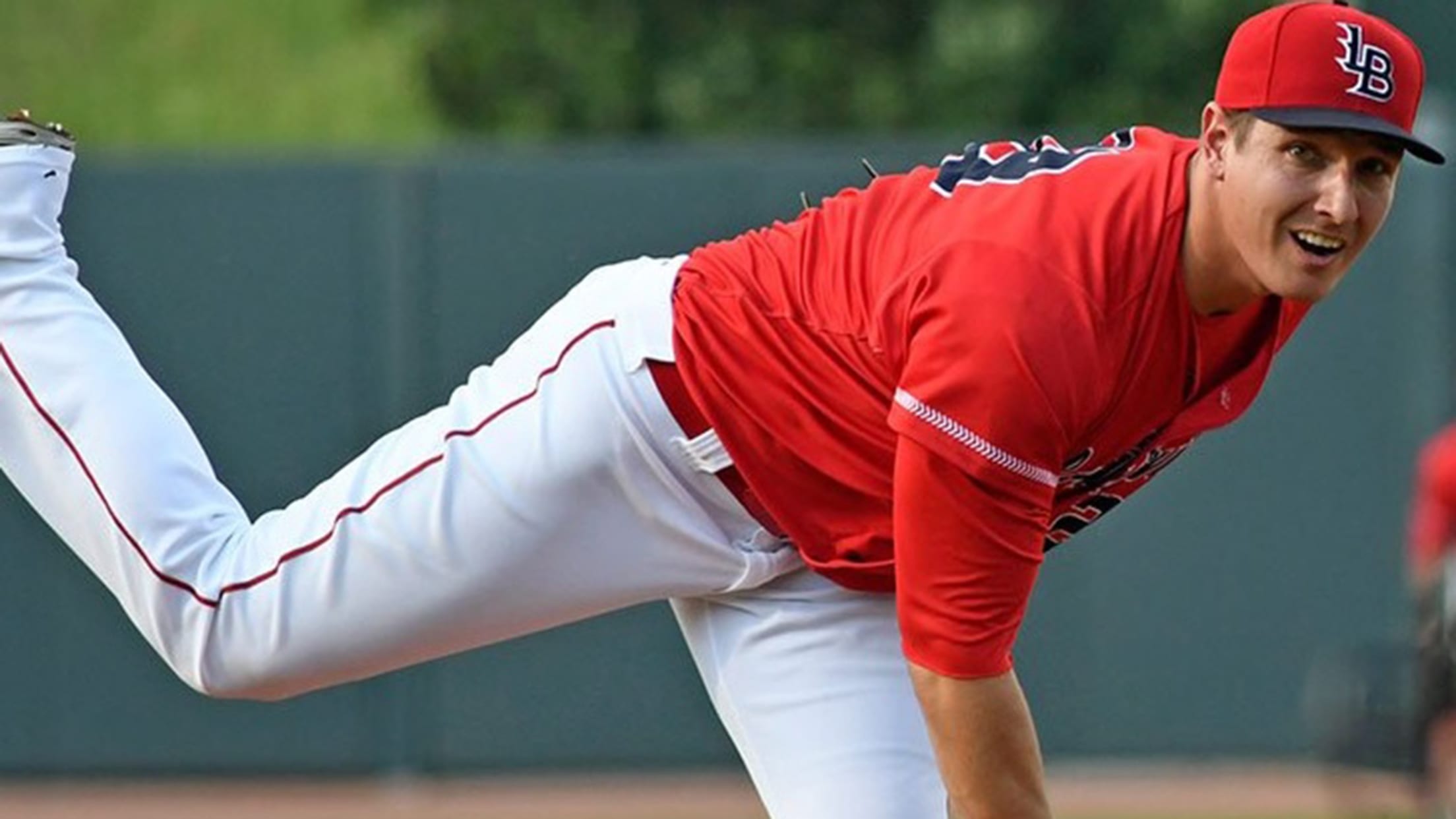 "He got really good reviews on how he goes about his business and how he attacks hitters," Reds manager Bryan Price said. "That's what we need." (Reds)
CINCINNATI -- The Reds needed a bullpen arm, badly, and clubhouse manager Rick Stowe needed as much room as possible on the back of a jersey to fit the new pitcher's last name. Cincinnati selected the contract of right-hander Asher Wojciechowski from Triple-A Louisville on Saturday.To make room on the
CINCINNATI -- The Reds needed a bullpen arm, badly, and clubhouse manager Rick Stowe needed as much room as possible on the back of a jersey to fit the new pitcher's last name. Cincinnati selected the contract of right-hander Asher Wojciechowski from Triple-A Louisville on Saturday.
To make room on the 25-man roster, third catcher Stuart Turner was placed on the 10-day disabled list with a strained right hamstring. Reliever Nefi Ogando was moved from the 10-day DL to the 60-day DL because of right shoulder soreness.
According to Stowe, Wojciechowski was the longest name he ever had to fit on a jersey. According to Reds manager Bryan Price, it was incumbent to get a long reliever for a gassed bullpen that has worked 31 2/3 innings in the previous seven losses.
"He got really good reviews on how he goes about his business and how he attacks hitters," Price said. "That's what we need. Bringing up guys that are your prospects is great but you want them to come up when they're throwing strikes and doing what they need to do so you can be optimistic about their success. This kid during his time with Louisville has been throwing strikes, throwing it over the plate."
Used as a starter at Louisville, Wojciechowski was 1-0 with a 1.40 ERA in five starts after he was signed by the organization on April 21. Following his release from the Diamondbacks at the end of Spring Training, the 28-year-old spent three weeks without a team and at home in South Carolina.
"I was continuing to throw," Wojciechowski said. "I was going to The Citadel and throwing to the guys there. I was home for three weeks and didn't have a job and just wondering what was going to happen. And then the Reds gave me an opportunity and said they needed me to start in Triple-A, and next day I was there and I was fortunate enough to go out there and pitch well. Now, I'm here and I just couldn't be happier and I'm looking forward to this opportunity."
Wojciechowski appeared in five big league games, including three starts, for the Astros in 2015 and posted a 7.15 ERA. He learned of his return to the Majors late Friday night as Louisville was mired in the 17th inning of an 18-inning game vs. Columbus.
"We'd been playing for five hours or whatever and I went into the clubhouse to get something to eat because I was starving," Wojciechowski said. "[The trainer] runs in there and he's like, 'Get your cleats. You gotta run out, [Louisville manager] Delino [DeShields] wants you to do something.' So I grab my cleats and I'm running out, and I get out there and he's like, 'You got an inning in you?' I was like, 'I don't know, I threw a bullpen today, but yeah I'll go out there.' And he looked at the pitching coach and the pitching coach gave a smirk, and he said, 'You're going to the big leagues.' And so that was at 1:30 in the morning -- well, this morning -- and so yeah, that was a shock."
Wojciechowski made his Reds debut in Saturday's 12-8 victory over the Rockies. He pitched 3 2/3 innings and retired the first 11 batters he faced.
Worth noting:
• Lefty reliever Tony Cingrani (right oblique) threw a 20-pitch bullpen session on Saturday without issues.
• Pitcher Homer Bailey (right elbow) threw two innings and 30 pitches on Friday in a simulated game. Bailey could next pitch in a Minor League game in Arizona on May 24.
• Ogando was on a rehab assignment with Louisville to return from a thumb injury when he hurt his shoulder pitching on May 17. He will be shut down for several days from throwing.