Williams: Reds are 'saving to invest in the future'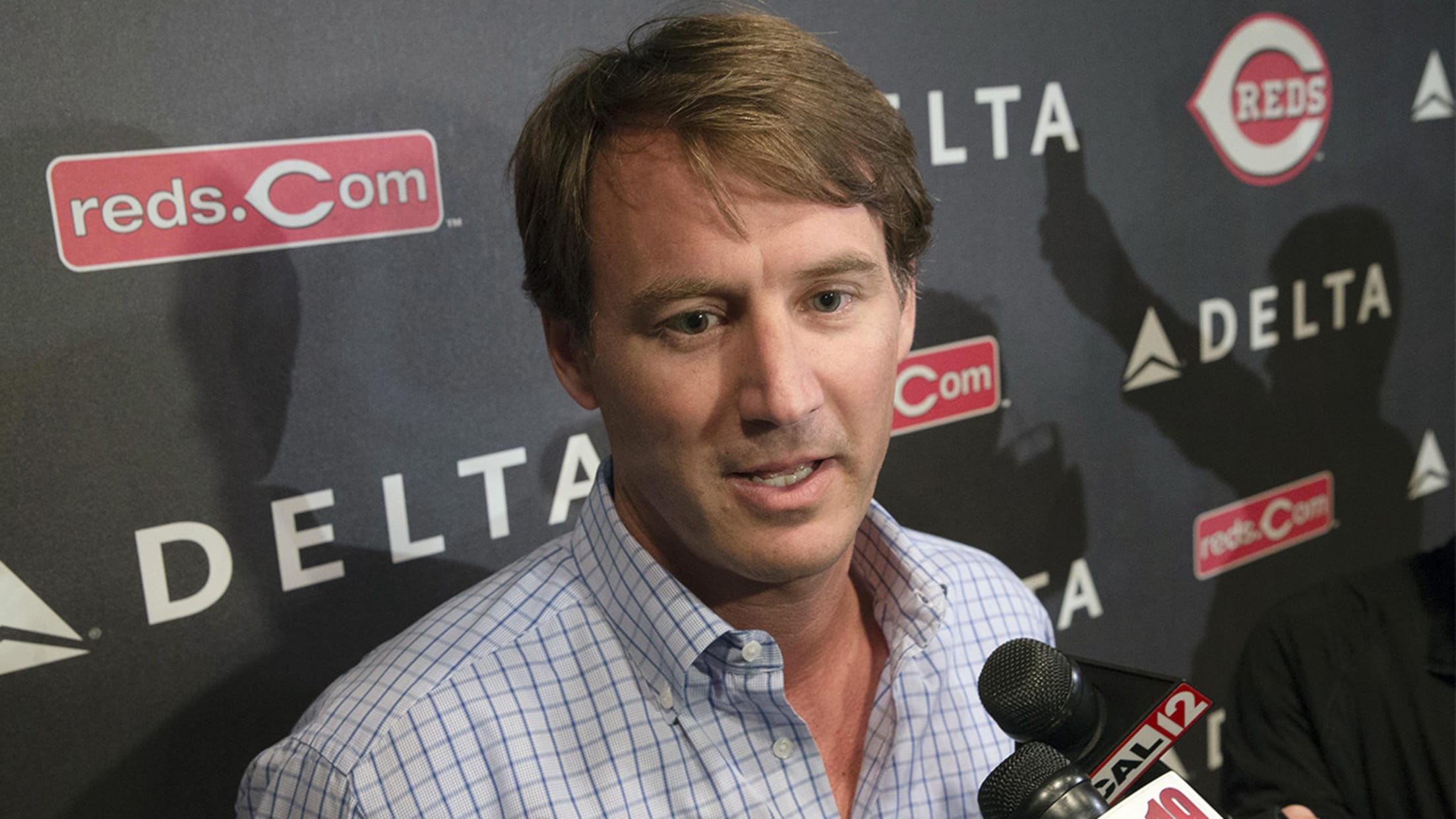 GOODYEAR, Ariz. -- Two days after a reported three-way trade proposal stalled, which would have sent Jay Bruce to the Blue Jays, the Reds' right fielder remained in camp with Cincinnati."There's nothing imminent, there's nothing to comment on," Reds general manager Dick Williams said on Thursday.• Spring Training: Schedule | Tickets | Complete infoWhat Williams
GOODYEAR, Ariz. -- Two days after a reported three-way trade proposal stalled, which would have sent Jay Bruce to the Blue Jays, the Reds' right fielder remained in camp with Cincinnati.
"There's nothing imminent, there's nothing to comment on," Reds general manager Dick Williams said on Thursday.
• Spring Training: Schedule | Tickets | Complete info
What Williams did speak expansively about was the organization's end game when it comes to the current rebuilding process. The Reds have slashed their payroll below the $100 million mark with a flurry of trades. While Johnny Cueto and Mike Leake were moved as pending free agents in July, the December trades of Todd Frazier and Aroldis Chapman saved Cincinnati almost $20 million from this year's budget.
That money, and any savings from Bruce -- who is owed $12.5 million for 2016 -- if he is eventually traded, is being re-invested back into the club.
"We're not saving to create a profit, we're saving to invest in the future, for sure," Williams said. "We've got the biggest amateur signing pool this year, when you combine domestic and international. We want to take full advantage of it. Obviously, there's a lot of operational investments we'll make as well. I talked about investing in the analytics and sports science. We'll be investing in personnel, scouting personnel, new player development initiatives. I'll be talking a lot about that over the course of this year as we roll things out, but we'll put that money [to] work for sure."
During the offseason, Williams and president of baseball operations Walt Jocketty hired three new staff members for the baseball analytics departments. As the plan remains for Jocketty to step into an advisory role in 2017, Williams has the chance to look ahead.
"That's certainly one of the advantages of having a transition period is that I've got the benefit of Walt, and I can work on a lot of the daily GM duties together, and [it] does free us up," Williams said. "I can also work on a strategy for the futures and, quite frankly, get his input, get Bob [Castellini's] input. Having both of us here, instead of a cleaner break, gives us more resources, so we are able to spend time planning a strategy."
Entering this season, many have placed low expectations on the Reds' chances. Williams feels that will take some of the pressure off of the younger players, but it will also add motivation to exceed those expectations.
If the club performs well, it won't deviate from its plan towards the future.
"What you've got to be careful to do is not force it," Williams said. "We can only go so far as the players that we have can take us. What we have to be careful of is letting unreasonable expectations creep in. Then you start spending money -- maybe when you shouldn't be spending it -- and throwing good money after bad. We have to be prudent with our decisions, because we do have limited resources in this marketplace. At the same time, it's important to us to keep a team on the field that we're proud of, that's competitive and fans will want to come and see."