'75 Reds advance to Dream Bracket 2 semifinals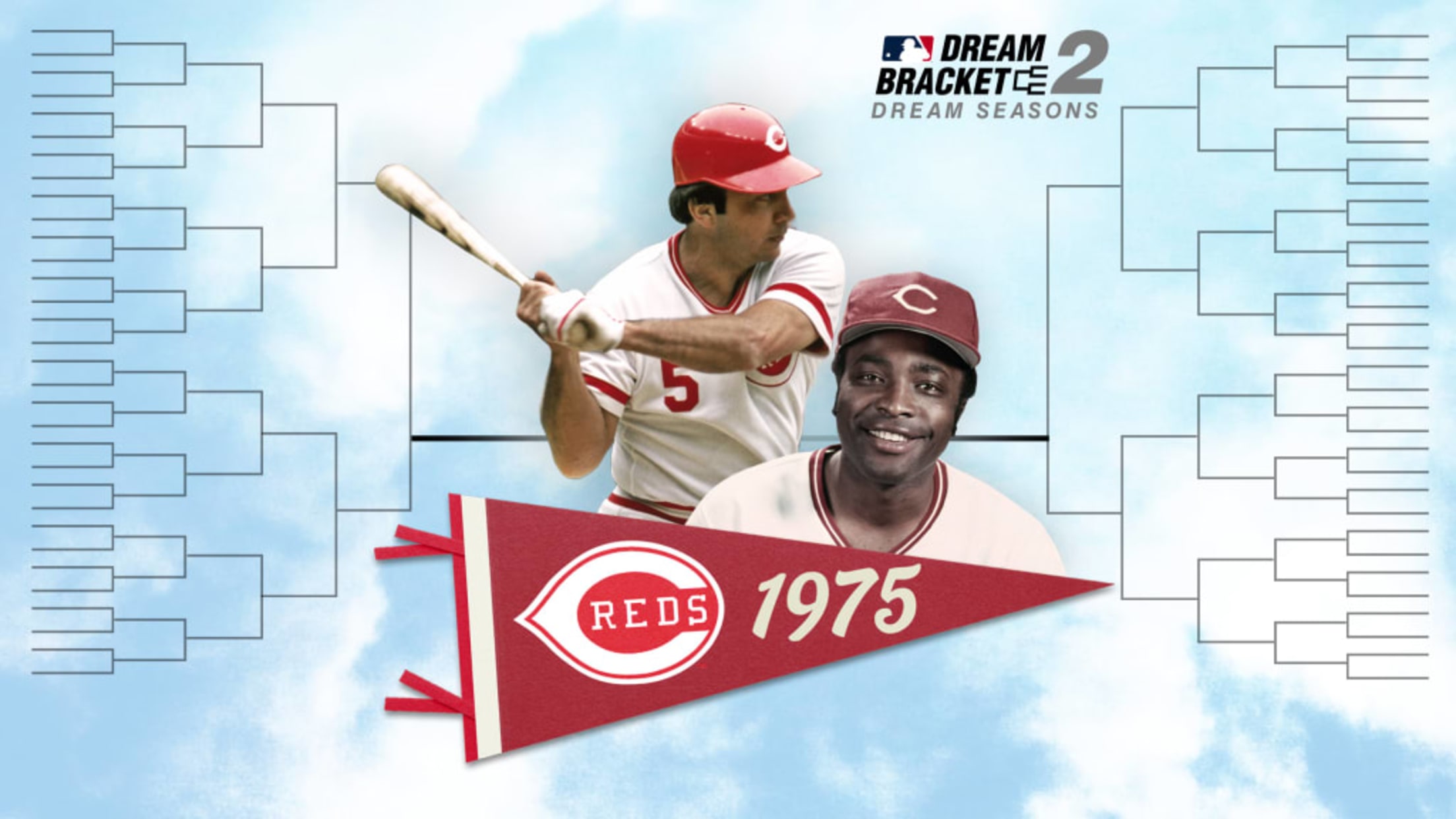 Dream Bracket 2: Dream Seasons is nearing its conclusion, and the 1975 Reds have reached the semifinals of the 64-team simulated tournament. The Big Red Machine defeated the 1960 Pirates in six games to advance from the quarterfinals. George Foster batted .280 in the series and led the club with
Dream Bracket 2: Dream Seasons is nearing its conclusion, and the 1975 Reds have reached the semifinals of the 64-team simulated tournament. The Big Red Machine defeated the 1960 Pirates in six games to advance from the quarterfinals.
George Foster batted .280 in the series and led the club with two home runs and seven RBIs while also collecting a pair of doubles and 17 total bases. Gary Nolan starred once again for the rotation, going 2-0 with a 1.29 ERA in his two starts. Nolan allowed 13 hits and two earned runs over 14 innings without a walk while striking out nine. In the bullpen, Pedro Borbon has remained near flawless with three scoreless innings over four games and has 10 scoreless innings thus far in the tournament.
A 64-team, best-of-seven simulation tournament, Dream Bracket 2 features two of the best post-World War II teams from each of the 30 Major League franchises, as well as three Negro Leagues teams and the 1994 Montreal Expos. The bracket is divided into the American League and the National League, with two "regions" for each league. The 1990 Reds were eliminated by the 1994 Expos in the first round.
The simulated competition, featuring many of the greatest teams in baseball history, is being produced by Out of the Park Baseball 21, MLB's most realistic strategy game (PC and Mac).
Now it's time for a closer look at how the quarterfinal series happened between the 1975 Reds and '60 Pirates.
• Complete Dream Bracket 2 rosters
Game 1: Reds 4, Pirates 3
It was a 1-1 game in the bottom of the fourth inning when Foster hit a two-out solo homer off starting pitcher Bob Friend. Dave Concepcion kept the inning alive with a single and stole second base. Ken Griffey drove in Concepcion with an RBI single for the go-ahead run. Reds starter Jack Billingham gave up two earned runs and six hits over five innings, including a run in the top of the sixth. Pinch-hitter Merv Rettenmund's RBI double in the seventh scored Concepcion for an insurance run.
Game 2: Reds 8, Pirates 0
Nolan allowed seven hits in 7 2/3 innings, but he kept Pittsburgh from scoring. He was given a 2-0 lead in the third inning on Pete Rose's two-run double. Foster's grand slam in the six-run eighth stretched the lead. Pinch-hitter Doug Flynn had an RBI single and Rose's third hit of the game -- an RBI single -- added the punctuation.
Game 3: Pirates 6, Reds 4
Cincinnati lost a 2-0 lead when starter Don Gullett was clobbered for five earned runs in the fourth inning. The big hit was Bill Mazeroski's three-run homer off Gullett. Joe Morgan kept the Reds in the game with a leadoff homer in the sixth against Harvey Haddix, and he also hit a two-out RBI single in the seventh to make it a one-run game. Clay Carroll's four-pitch walk to Bob Skinner with two outs in the seventh led to a key run. Skinner later scored from third base on a wild pitch.
Game 4: Reds 6, Pirates 4
It was a 2-2 game after six innings when another Rettenmund pinch-hitting appearance delivered the go-ahead run, as he drove in Concepcion with an RBI single in the seventh. Johnny Bench hit a leadoff homer in the eighth, then pinch-hitter Dan Driessen came through with an RBI single. The advantage was trimmed to 5-4 when Rawly Eastwick gave up two runs, but Foster's RBI double with two outs in the ninth put the game away.
Game 5: Pirates 6, Reds 1
It was a 1-1 game in the fifth. Mazeroski, who hit a solo homer in the third inning off Billingham, led off the rally with a walk, and after a sacrifice bunt advanced him, he scored on Bill Virdon's RBI single. Skinner's bases-loaded triple against Will McEnaney and Burgess' RBI single buried the Reds and staved off elimination for Pittsburgh.
Game 6: Reds 9, Pirates 6
The Reds opened leads of 5-0 after two innings, 6-0 after three and 8-0 after six. In the second, four consecutive singles against Vern Law led to two runs. Morgan's bases-loaded triple with two outs opened a big advantage. Foster hit a triple and scored on a Concepcion single in the third. Nolan's two-run double in the sixth put it out of reach. Nolan gave up a two-run homer to Burgess in the seventh and reliever Tom Carroll surrendered Skinner's three-run homer to tighten the game. Dick Groat's two-out RBI single off Eastwick scored another run, but Borbon got Roberto Clemente to ground out on his first pitch to end the game and seal the series.
Mark Sheldon has covered the Reds for MLB.com since 2006, and previously covered the Twins from 2001-05. Follow him on Twitter @m_sheldon and Facebook.