Legendary groundskeeper Schwab honored
Cincinnati's longtime park superintendent to enter MLB Groundskeeper Hall of Fame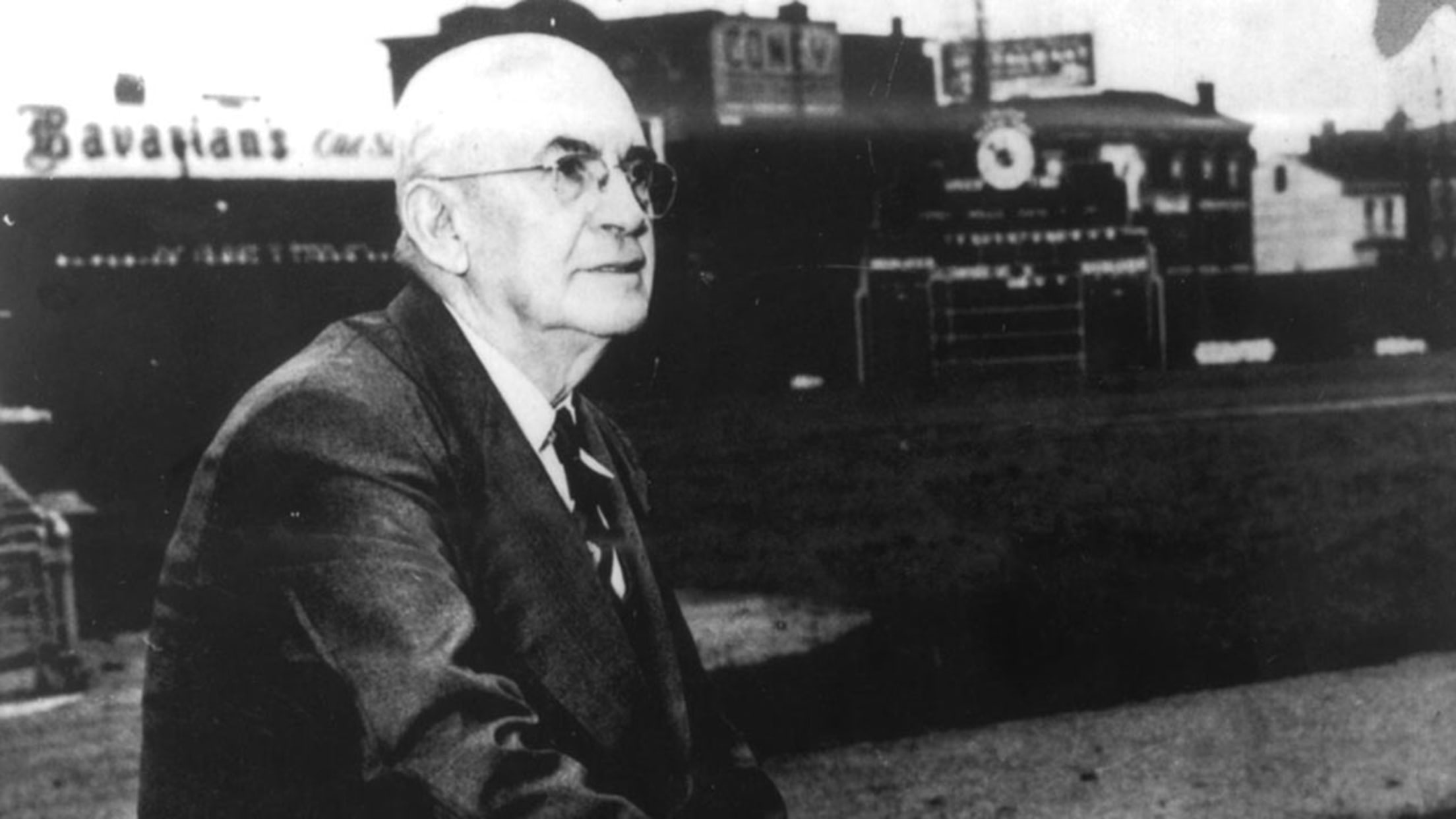 Mathias "Matty" Schwab was responsible for innovations in drainage and sprinkler systems in MLB parks. (Reds)
CINCINNATI -- Mathias "Matty" Schwab began tending to the fields at the Reds' home ballparks way back in the 19th century, but his contributions to the game and groundskeeping so long ago have not been forgotten.Schwab, who was the Reds' park superintendent from 1903-63, will be the recipient of the
CINCINNATI -- Mathias "Matty" Schwab began tending to the fields at the Reds' home ballparks way back in the 19th century, but his contributions to the game and groundskeeping so long ago have not been forgotten.
Schwab, who was the Reds' park superintendent from 1903-63, will be the recipient of the Gary Vanden Berg Award as the 2017 inductee into the Major League Baseball Groundskeepers Hall of Fame. There will be a ceremony this weekend in Clearwater, Fla., during the annual meeting of the groundskeepers from all 30 clubs in MLB.
The Schwab family name is practically groundskeeper royalty. Schwab began working on the fields at Reds ballparks in 1894 under the supervision of his father, John. Matty took over in 1903 and oversaw the installation of the field when the Reds moved to Redland Field, later renamed Crosley Field.
Former #Reds groundskeeper Matty Schwab receives Gary Vanden Berg Award.

🔗: https://t.co/wwFHtJQWWd pic.twitter.com/QRGCEBCXLU

— Cincinnati Reds (@Reds) January 20, 2017
Members of the Schwab family worked other MLB ballparks, including his son Matthew, who was park superintendent at Ebbets Field, the Polo Grounds and San Francisco's Candlestick Park, and grandson Mike Dolan, who succeeded Mr. Schwab as superintendent at Crosley Field.
Schwab was responsible for major innovations in field drainage systems and, inspired by their use on golf courses, pioneered the use of sprinkler systems at Major League ballparks. Apparently a renaissance man of sorts, he also designed and built scoreboards, including those at League Park in 1894 and Crosley Field. Schwab-designed scoreboards were also used at the Polo Grounds and Yankee Stadium in New York and Brooklyn's Ebbets Field and Major League ballparks in Boston, Pittsburgh and Philadelphia.