Reds prospect India heating up in AFL play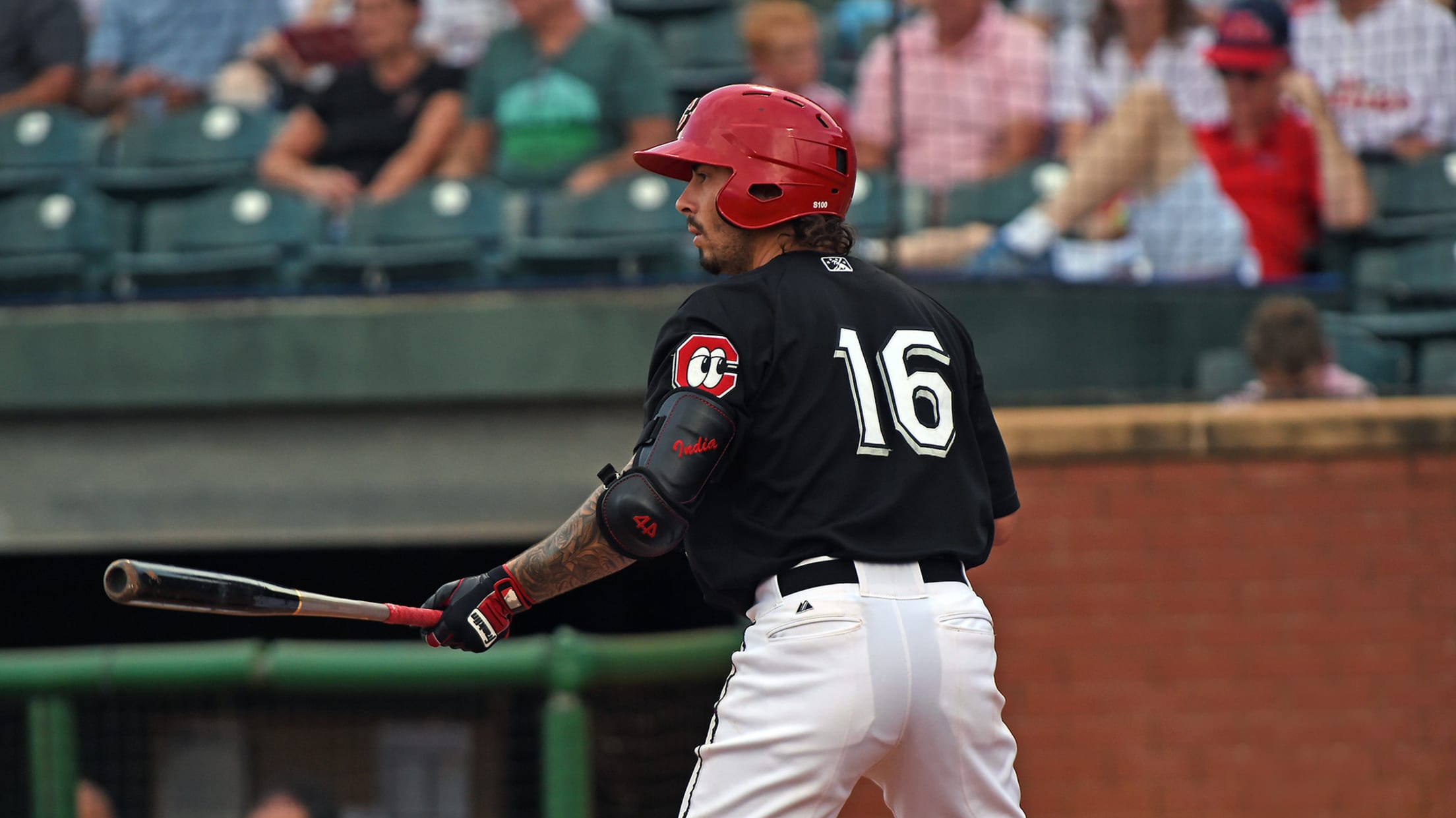 PEORIA, Ariz. -- Reds No. 3 prospect Jonathan India enjoyed every bit of the 23 seconds it took for him to trot around the bases after his solo home run in the third inning of a 2-0 win over the Surprise Saguaros on Saturday at Peoria Sports Complex. Everyone who
PEORIA, Ariz. -- Reds No. 3 prospect Jonathan India enjoyed every bit of the 23 seconds it took for him to trot around the bases after his solo home run in the third inning of a 2-0 win over the Surprise Saguaros on Saturday at Peoria Sports Complex.
Everyone who has followed his Glendale Desert Dogs squad this year understands why.
After a slow start in Arizona Fall League play, it appears India -- MLB Pipeline's No. 93 overall prospect -- has come around.
"It felt good," India said of his homer. "I've been struggling a lot here, but that's part of baseball, so I just embrace the struggle and keep going."
India, who had two hits in his nine previous AFL games, had two hits by the third on Saturday. He laced a single on the second pitch from Saguaros starter and Yankees prospect Glen Otto in the first and was later caught stealing second base. In the third, India launched the monstrous homer over the bullpen in left field off Otto to give his team a 2-0 lead. India was given a hero's welcome when he reached the dugout.
India was credited with a single after hitting the ball hard again, this time a ground ball that was deflected by Saguaros shortstop and Orioles prospect Mason McCoy into left field in the fifth inning for his third hit.
After so many near-misses in Arizona this fall, the ball finally bounced India's way.
"I can't really tell you what I did differently. I kept everything the same," India said. "It's all about the mindset when you are at the plate -- believe in yourself and continue to have fun with the game. At the end of the day, it worked out."
The Desert Dogs -- and Reds -- are happy to see India's production. India started the AFL season hitless in his first 23 at-bats until he roped a double against the Salt River Rafters on Sept. 29. He was 2-for-35 entering Saturday.
"He struggled at the beginning and nothing was coming his way, but he was always hitting the ball hard," Desert Dogs manager Luis Bolivar said. "He didn't get the results he wanted, but it was just a matter of time before it would all come together. We are happy for him and hope that it carries over."
Overall, India finished 3-for-4 on Saturday. On Friday, the third baseman had one hit in three at-bats and drove in three runs against the Saguaros to set the stage for Saturday's solid day at the plate.
The infielder stayed positive during his struggles, but he admits it wasn't easy.
"It's the game," India said. "It's part of the game. You can't get down on yourself, just stick with your routine every day and keep grinding it out and have fun with the game."