Notes: Prospect Garcia, scrimmage, SS Farmer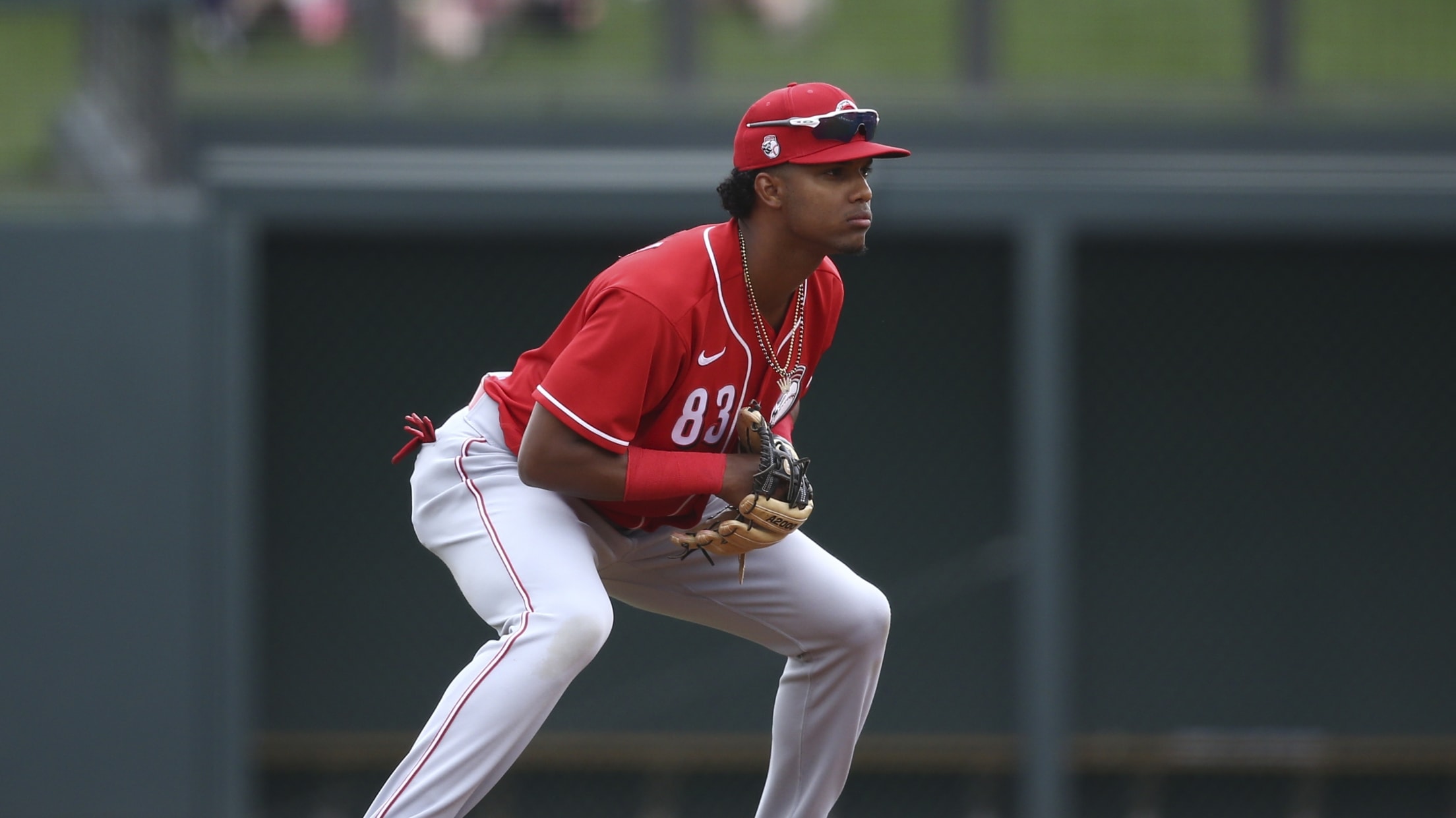 CINCINNATI -- Had this been a normal season, Reds shortstop prospect Jose Garcia would likely be manning his position at Double-A Chattanooga. Obviously, nothing is normal now. That enabled situations like Thursday and Friday. The No. 5 prospect in the organization, according to MLB Pipeline, Garcia participated in scrimmages with
CINCINNATI -- Had this been a normal season, Reds shortstop prospect Jose Garcia would likely be manning his position at Double-A Chattanooga. Obviously, nothing is normal now. That enabled situations like Thursday and Friday.
The No. 5 prospect in the organization, according to MLB Pipeline, Garcia participated in scrimmages with the big league club at Great American Ball Park. During Thursday's workout, he was getting positioning tips from starting shortstop Freddy Galvis.
"I feel really fortunate that I have someone, a veteran like Freddy Galvis. It is really helping out a lot," Garcia said via translator Jorge Merlos.
The suspension of play on March 12 stopped a splendid first big league camp in Arizona for the 22-year-old Garcia, who led the club with four homers in Spring Training. He also earned raves from manager David Bell and Hall of Fame shortstop Barry Larkin, who worked with him.
During the 3 1/2-month layoff he spent in Miami, Garcia found another well-known former Major Leaguer as a workout partner -- slugger Manny Ramirez.
"I definitely watched him when I was in Cuba growing up when I was little. He was one of many players I saw when I was there. It was great," Garcia said. "I felt very privileged and honored to work on all the stuff."
Friday scrimmage results
The scrimmage on Friday went seven innings, during which the GABP Reds (as the home team) faced the Prasco Reds, who are made up mostly of players who work out at the alternate site in Mason, Ohio. The home team took an 8-2 win.
For the visitors, in the top of the second inning, Christian Colón hit a two-run homer to left field on the first pitch from top prospect Nick Lodolo -- the only runs he surrendered in two innings. In the bottom of the second, for the home team, Joey Votto hit a two-run single off Luis Castillo. In the bottom of the first, Castillo successfully worked out of a bases-loaded jam.
Amir Garrett struggled during his relief appearance for the visitors in the bottom of the fourth. Entering with one out, Garrett faced five batters and didn't record an out. There were four walks and an RBI single by Shogo Akiyama. When Votto walked with the bases loaded, the inning was stopped as Garrett reached his pitch limit. Votto walked three times in the game and reached safely in all four of his plate appearances.
It's up to all of us. ❤️ #MasksOn pic.twitter.com/xzGquesW9V

— Cincinnati Reds (@Reds) July 10, 2020
Farmer possible backup shortstop?
Utility player Kyle Farmer started Friday's scrimmage at third base for the GABP Reds after manning first base on Thursday and shortstop on Wednesday. Except for prospects like Garcia and Alfredo Rodriguez, Cincinnati doesn't carry a true shortstop. But Bell believes that Farmer could easily fill that role.
"I made a commitment early on in Spring Training to see more of Kyle Farmer at shortstop," Bell said. "We're really glad we did. I didn't realize -- and I accept responsibility. I knew he could play short, but this guy can really play short. He could even play every day for an extended period of time at that position. We saw it happen at Spring Training."
Farmer hit a three-run double against Pedro Strop during Friday's scrimmage.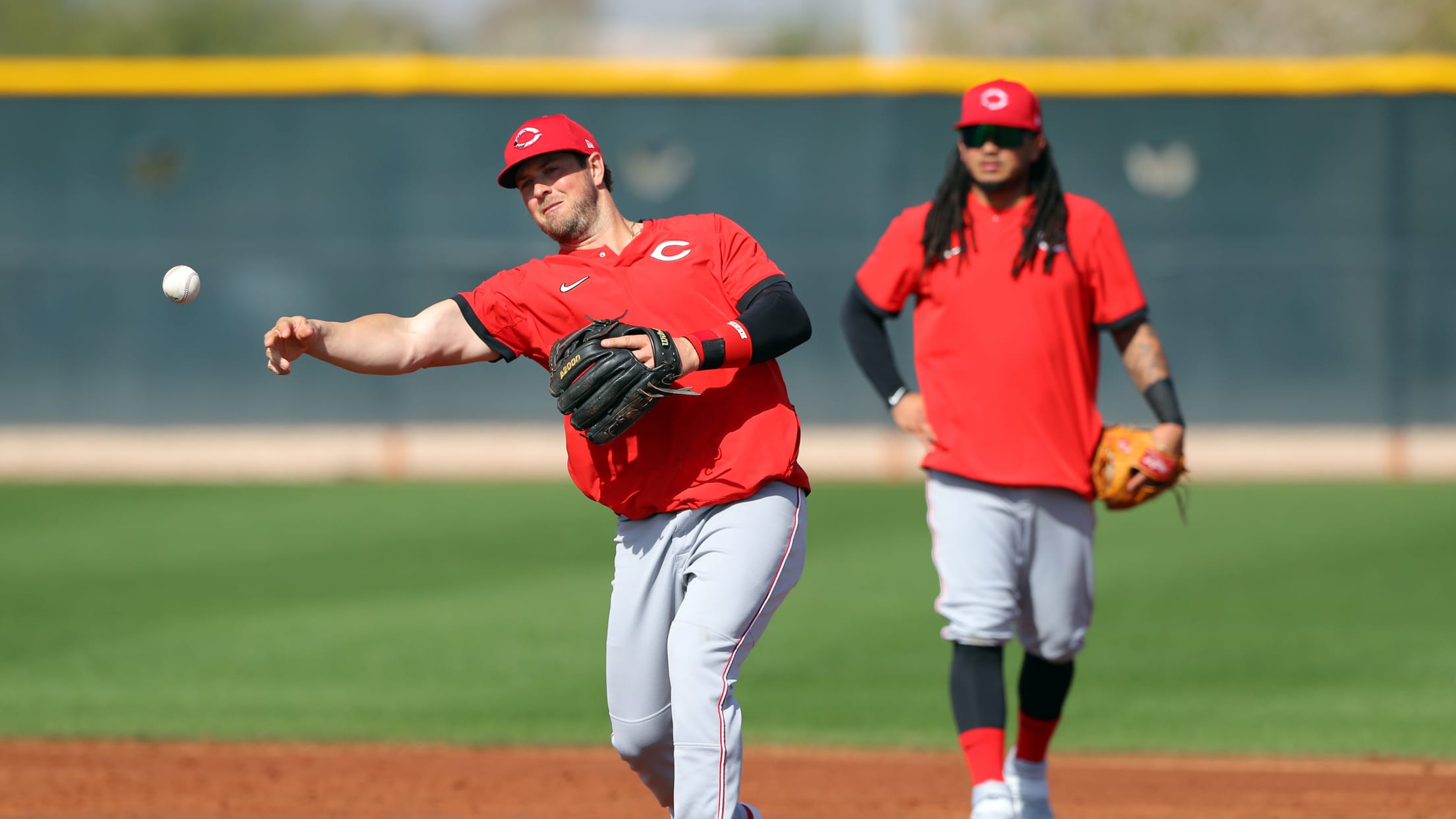 Lorenzen vents frustration
On a couple of occasions, Bell has mentioned he's liked the hard play and intensity shown by the players during the scrimmages. After he struggled during his outing on Thursday -- which included giving up two homers -- frustrated pitcher Michael Lorenzen showed some of that intensity by heaving a baseball to center field following his final pitch.
"He's competitive and very intense, and he believes in himself as much as anyone," Bell said. "I don't have a problem with it. I think we all cope with successes or failures differently. The big key is turning the page quick and being focused for the next opportunity, and I don't have any doubts that he'll be able to do that. That was part of his process, and that's not an issue."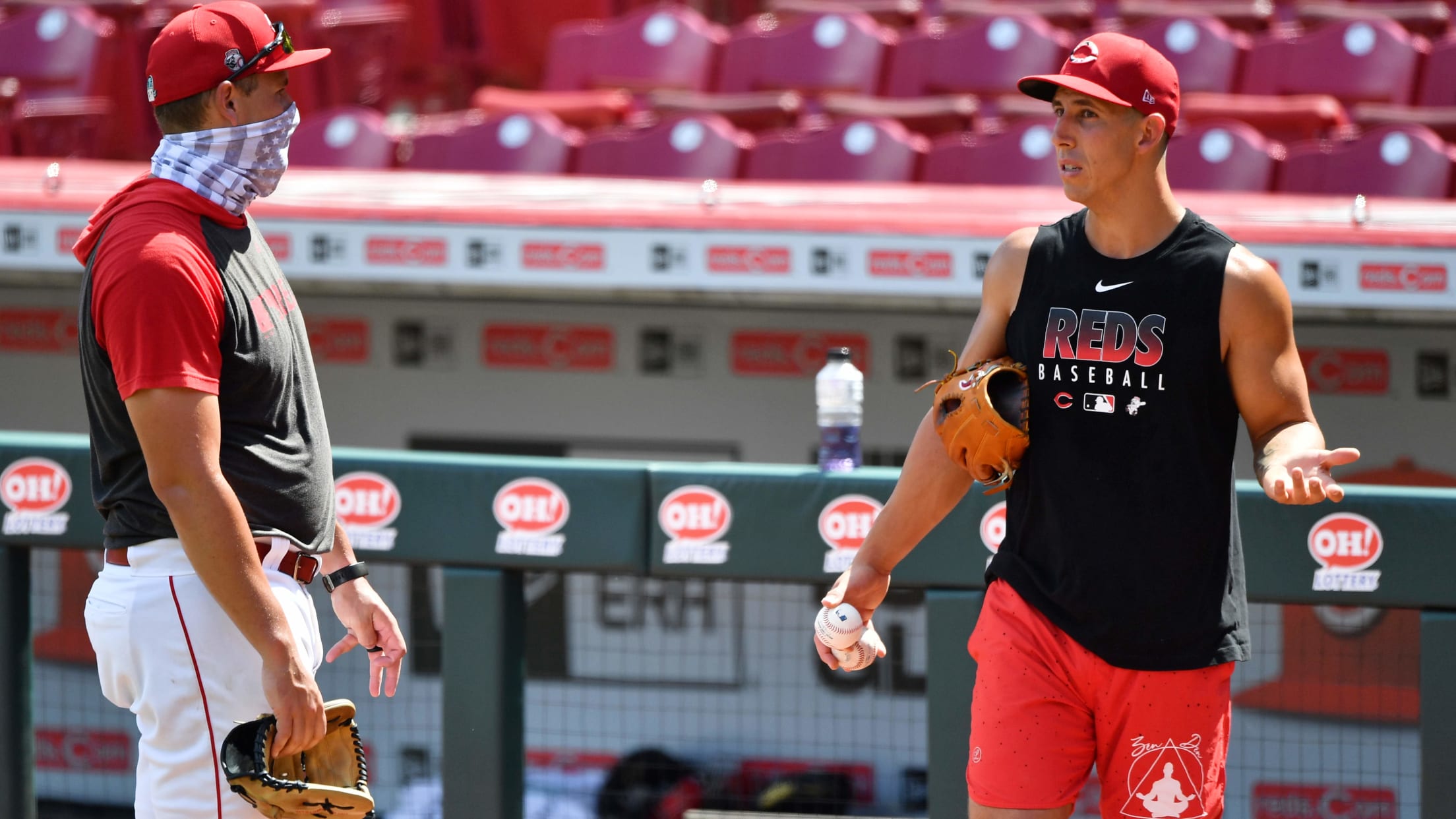 Start your engines
Votto will be the grand marshal for the NASCAR Cup Series Quaker State 400 at nearby Kentucky Speedway. He taped his message for the race, which begins at 2:30 p.m. ET Sunday.
Mark Sheldon has covered the Reds for MLB.com since 2006, and previously covered the Twins from 2001-05. Follow him on Twitter @m_sheldon and Facebook.