Senzel to learn OF during instructional league
Bailey likely done pitching this season; Mahle won't start Saturday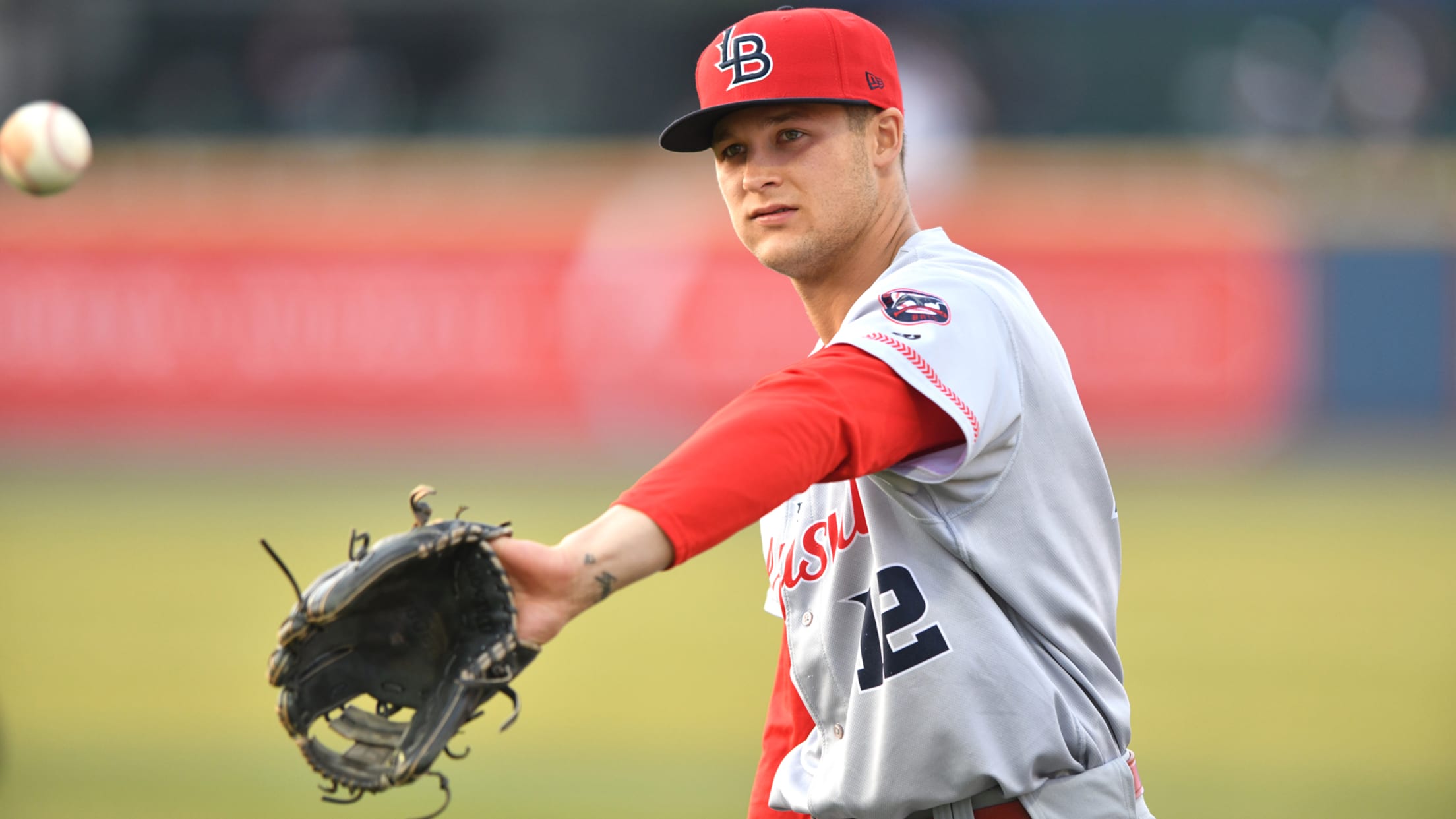 MILWAUKEE -- Last weekend against the Cubs, the Reds saw former National League Most Valuable Player Award-winner Kristopher Bryant start in both left and right field. He's also played a few games this season at first base, although his main position is third base.Cincinnati's front office envisions similar versatility for
MILWAUKEE -- Last weekend against the Cubs, the Reds saw former National League Most Valuable Player Award-winner Kristopher Bryant start in both left and right field. He's also played a few games this season at first base, although his main position is third base.
Cincinnati's front office envisions similar versatility for its No. 1 prospect, according to MLB Pipeline: Nick Senzel. The former third baseman, who played second base for Triple-A Louisville this season and shortstop in big league Spring Training, is in Arizona this week to learn the outfield during instructional league. Senzel, 23, will play games in left field when the schedule opens on Oct. 1.
• Reds' Top 30 prospects
"When you have a guy who can hit and is a really good athlete and play the infield, it's not a huge hurdle to think he can go to the outfield," Reds president of baseball operations Dick Williams said on Tuesday. "Whether or not it becomes a primary position for Nick would be [determined] further down the road."
Senzel, who is ranked as the No. 4 prospect in all of baseball by MLB Pipeline, was the No. 2 overall selection in the 2016 Draft. There were hopes he'd reach the big leagues in 2018, but his season was cut short by season-ending surgery on his right index finger. Senzel also missed nearly a month in May due to a bout with vertigo.
"We definitely wanted him to get some playing time on the heels of this abbreviated season because of the injuries," Williams said. "We had talked to him about extending his season and getting back out there and getting at-bats. In the course of discussing that, we asked him to come prepared to show what he can do in the outfield. We're going to have some instructors out there specifically working with him on that. This guy has shown us enough to know that we have what we believe will be an elite hitter at second base and third base and a guy who has shown he can play shortstop. At this point, we want to see what else he can do.
"He's a guy that has risen to the challenges put in front of him in the past. He is eager to tackle this one, as well. It's important to develop players that have positional flexibility. Nick is the kind of athlete we think is very well suited to at least familiarize himself with the different positions to see what the opportunities will be at the big league level."
MILB Video - Title: Watch: MiLB Video - Url: http://www.milb.com/r/video?content_id=2180437083
Senzel will first get acquainted with left field because the club feels that is the most difficult of the three outfield spots.
"If he gets good reads there, it's a good indicator that he would be able to play right field," Williams said. "We'd then see if the athleticism carries him to center field."
The Reds' outfield situation could be in flux before 2019. Corner outfielder Jesse Winker is coming off right shoulder surgery, while center fielder Billy Hamilton will be a year away from free agency and a potential trade candidate. Right fielder Scott Schebler twice missed time on the disabled list this season, and Phillip Ervin has been establishing himself in left field lately.
"Anything that gives us the ability to field a competitive team and have more options is something we want to pursue," Williams said.
Bailey likely done in 2018
The Reds have an open spot in the rotation again for Sunday vs. the Marlins, and interim manager Jim Riggleman said the turn would either go to Tuesday's starter, Michael Lorenzen, or someone currently in the bullpen.
One healthy starting pitcher who won't get the assignment is Homer Bailey, whom it appears is done pitching this season.
"As far as starting, yeah," Riggleman said. "Homer has indicated that he can't relieve. Hard to think of something else to use him with."
When Bailey was dropped from the rotation in favor of Tyler Mahle earlier in September, Riggleman noted at the time that the veteran would be the next man up if there was a starting need.
"When we took Homer out of the rotation," Riggleman said. "That was the plan. Since that time, we've just decided to go otherwise. We changed our direction."
Bailey is making $21 million this season and has one year and $28 million left on his six-year contract with a mutual option for 2020.
Mahle, who has been working his way through right shoulder fatigue, is also not a candidate to start at Miami.
"Mahle definitely won't pitch Sunday because we haven't done enough with him to get him ready for Sunday," Riggleman said.