Ervin earns extra roster spot for Mexico Series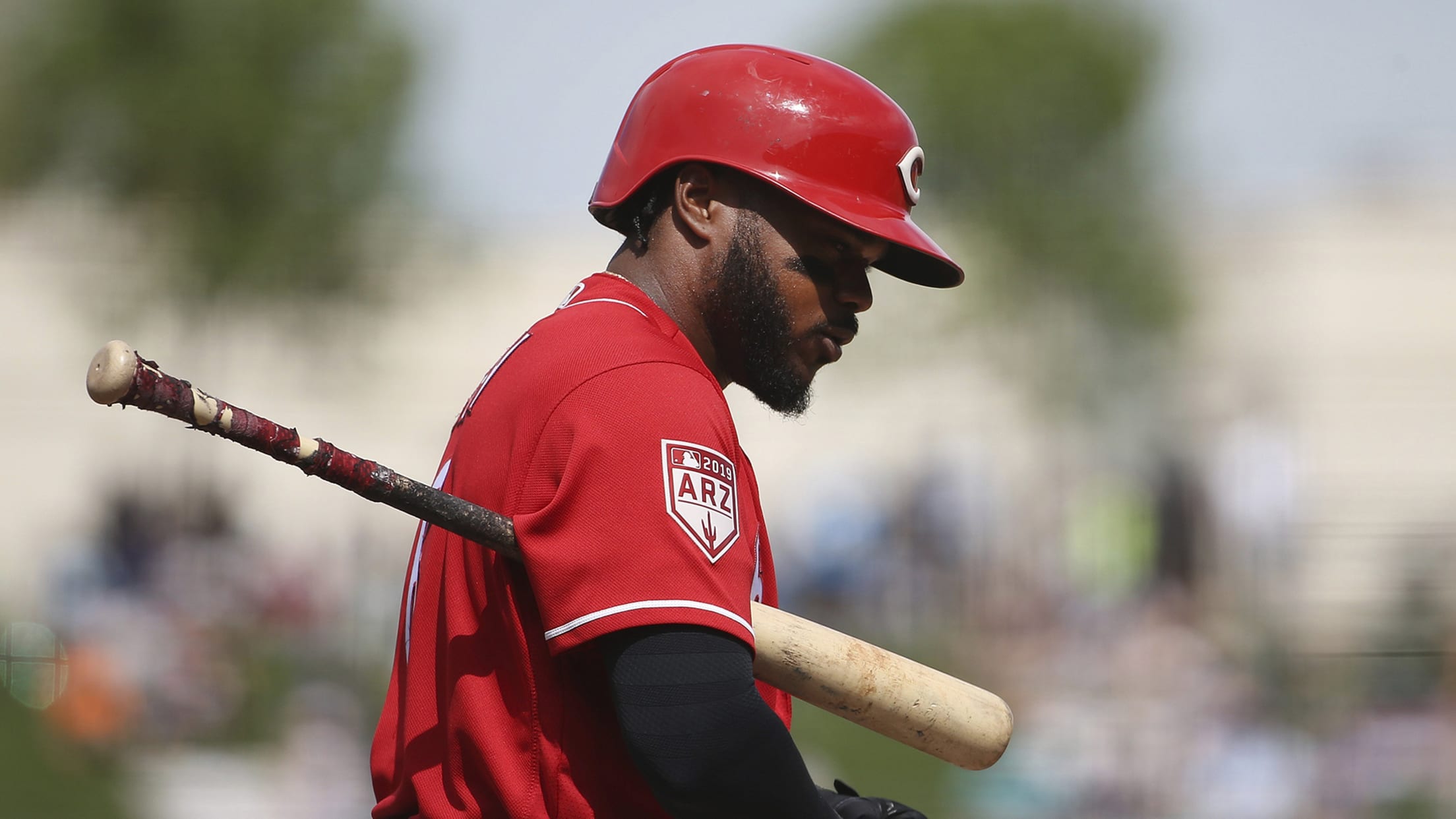 CINCINNATI -- During the Reds-Cardinals series this weekend in Monterrey, Mexico, both teams will be allowed to carry a 26th man on their rosters. For Cincinnati, that player will be outfielder Phillip Ervin. Ervin was summoned from Triple-A Louisville on Thursday. "He'll be here today. He won't be active for
CINCINNATI -- During the Reds-Cardinals series this weekend in Monterrey, Mexico, both teams will be allowed to carry a 26th man on their rosters. For Cincinnati, that player will be outfielder Phillip Ervin.
Ervin was summoned from Triple-A Louisville on Thursday.
"He'll be here today. He won't be active for the game [against the Marlins]," Reds manager David Bell said. "He won't be until Saturday. He'll be traveling with us."
Teams that play in international series are afforded the extra player because of the added difficulty of getting someone to arrive in time should there be an injury or the unexpected.
Ervin, 26, has had seven big league stints with the Reds over the last two seasons -- including the final 59 games of 2018. In 78 games total for Cincinnati, he batted .252/.324/.404 with seven home runs and 31 RBIs.
Despite the Reds adding outfielders Yasiel Puig and Matt Kemp in the offseason, Ervin made a great showing in Spring Training in his efforts to win a job. He batted .341/.438/.780 with a team-leading five home runs and eight RBIs in 16 Cactus League games.
"I think everything he did in Spring Training, what he's contributed to this team in the past, is fit for our roster. I think all those things led to it being Phil," Bell said.
International men of mystery
The Reds and Cardinals will be playing regular-season games for the first time in Mexico in both the franchises' history. The last international games Cincinnati played were at Toronto in May 2017, when the Blue Jays swept a three-game series at Rogers Centre. The last time the Reds played south of the border was 2003, when they dropped a three-game series vs. the Expos in San Juan, Puerto Rico.
Mark Sheldon has covered the Reds for MLB.com since 2006, and previously covered the Twins from 2001-05. Follow him on Twitter @m_sheldon and Facebook.