Hurry! All-MLB Team voting ends today, 5 ET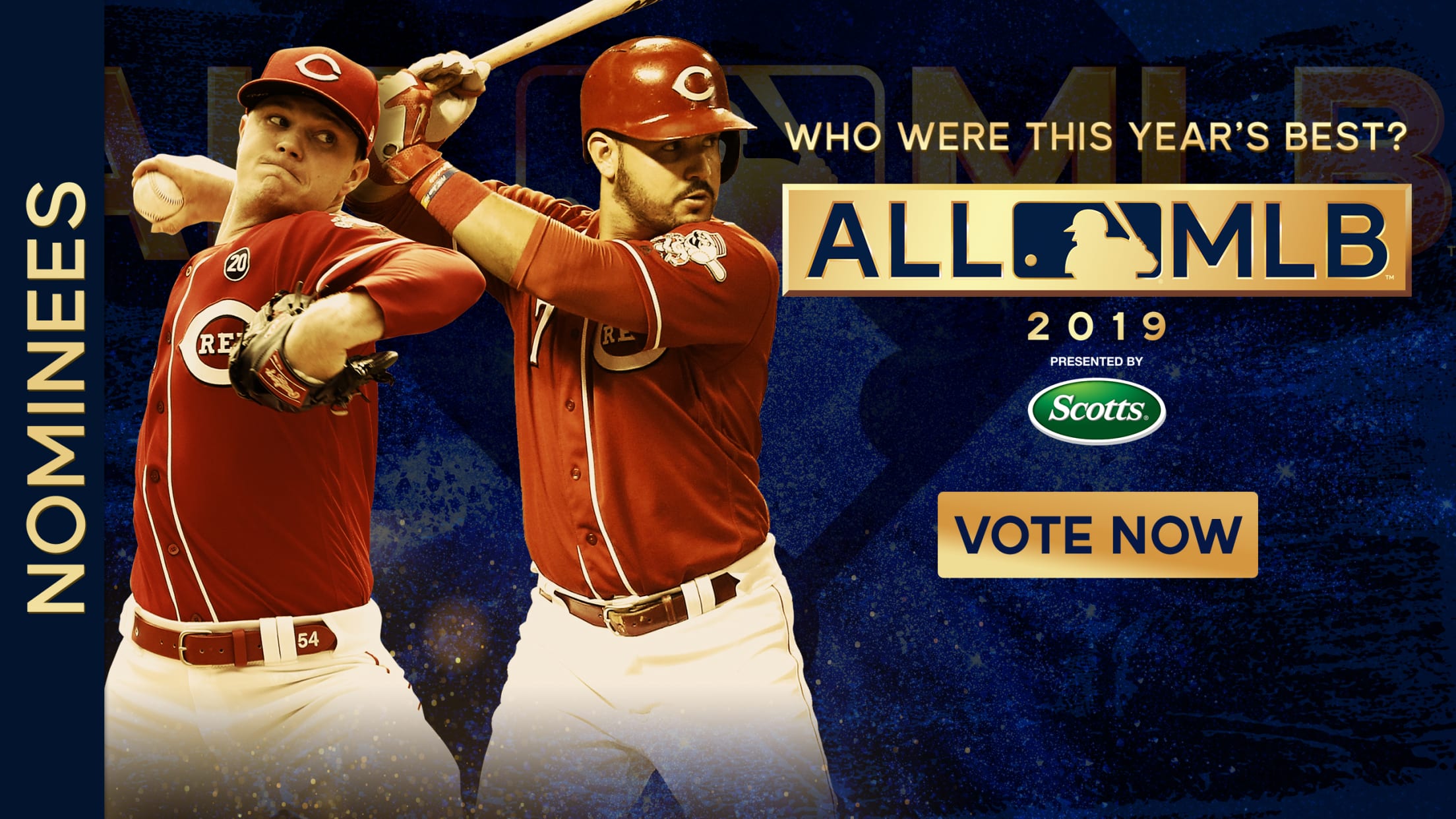 CINCINNATI -- Over the next week, fans will get a chance to help reward player performances over a full season with their vote. • VOTE NOW: All-MLB Team | All-MLB Team nominees, club-by-club The selection process for the inaugural All-MLB Team runs through 5 p.m. ET on Dec. 3, with
CINCINNATI -- Over the next week, fans will get a chance to help reward player performances over a full season with their vote.
• VOTE NOW: All-MLB Team | All-MLB Team nominees, club-by-club
The selection process for the inaugural All-MLB Team runs through 5 p.m. ET on Dec. 3, with 50 percent of the vote coming from fans and the other 50 percent coming from a panel of experts.
From the Reds, third baseman Eugenio Suárez and starting pitcher Sonny Gray are candidates.
Suárez batted .271 with a .930 OPS, 49 home runs and 103 RBIs over 159 games during the 2019 season. He finished second in the Majors in homers while ranking sixth in the National League in total bases, eighth in slugging percentage and 10th in RBIs. His 29 homers after the All-Star break led the Majors.
Arriving in Cincinnati following a January trade with the Yankees, Gray went 11-8 with a 2.87 ERA and 205 strikeouts over 175 1/3 innings spanning 31 starts. The right-hander made the All-Star team and finished seventh in NL Cy Young Award voting.
You can vote once every 24 hours between now and when voting ends next Tuesday. The All-MLB Team will be announced on Dec. 10 at baseball's annual Winter Meetings in San Diego.
There will be a first team and second team All-MLB, and voters are asked only to consider performance during the regular season when casting their ballots. Each team will include one selection at each position (including designated hitter and three outfielders, regardless of specific outfield position), five starting pitchers and two relievers.