Casali agrees on 1-year deal, avoids arbitration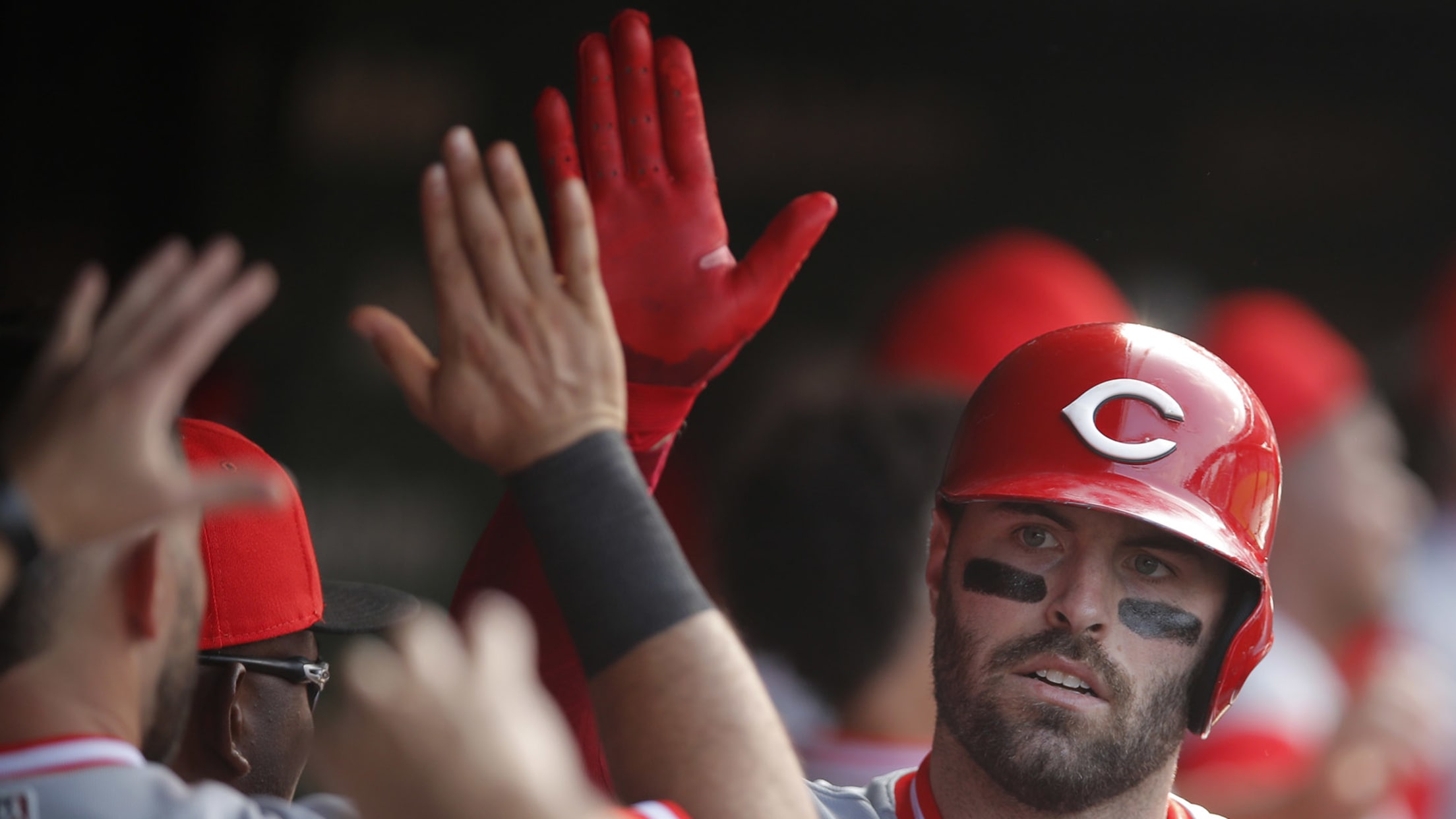 Cincinnati Reds' Curt Casali celebrates after hitting a three-run home run against the Chicago Cubs during the eighth inning of a baseball game Saturday, Aug. 25, 2018, in Chicago. (AP Photo/Jim Young) (Jim Young/AP)
CINCINNATI -- The Reds agreed to a one-year, $950,000 contract with backup catcher Curt Casali on Thursday, avoiding arbitration.Casali's deal comes ahead of a Friday deadline for clubs and arbitration-eligible players to exchange figures. Sticking with a policy from recent years, Cincinnati is employing a "file-and-trial" approach to arbitration. That
CINCINNATI -- The Reds agreed to a one-year, $950,000 contract with backup catcher Curt Casali on Thursday, avoiding arbitration.
Casali's deal comes ahead of a Friday deadline for clubs and arbitration-eligible players to exchange figures. Sticking with a policy from recent years, Cincinnati is employing a "file-and-trial" approach to arbitration. That means the exchange figure date is a hard deadline and if a deal isn't reached, the club will no longer negotiate for a one-year deal with the player. However, it could continue to discuss multi-year contracts.
This was the first winter Casali was eligible for arbitration.
Casali, 30, was acquired by the Reds from the Rays for cash on May 31 and proved to be a solid backup to Tucker Barnhart. Casali batted .293/.355/.450 with four home runs and 16 RBIs in 52 games -- including 32 starts behind the plate.
Defensively, Casali caught two of the Reds' six shutouts and threw out five of 25 runners attempting to steal. The pitching staff had a 3.52 ERA in the games he caught.