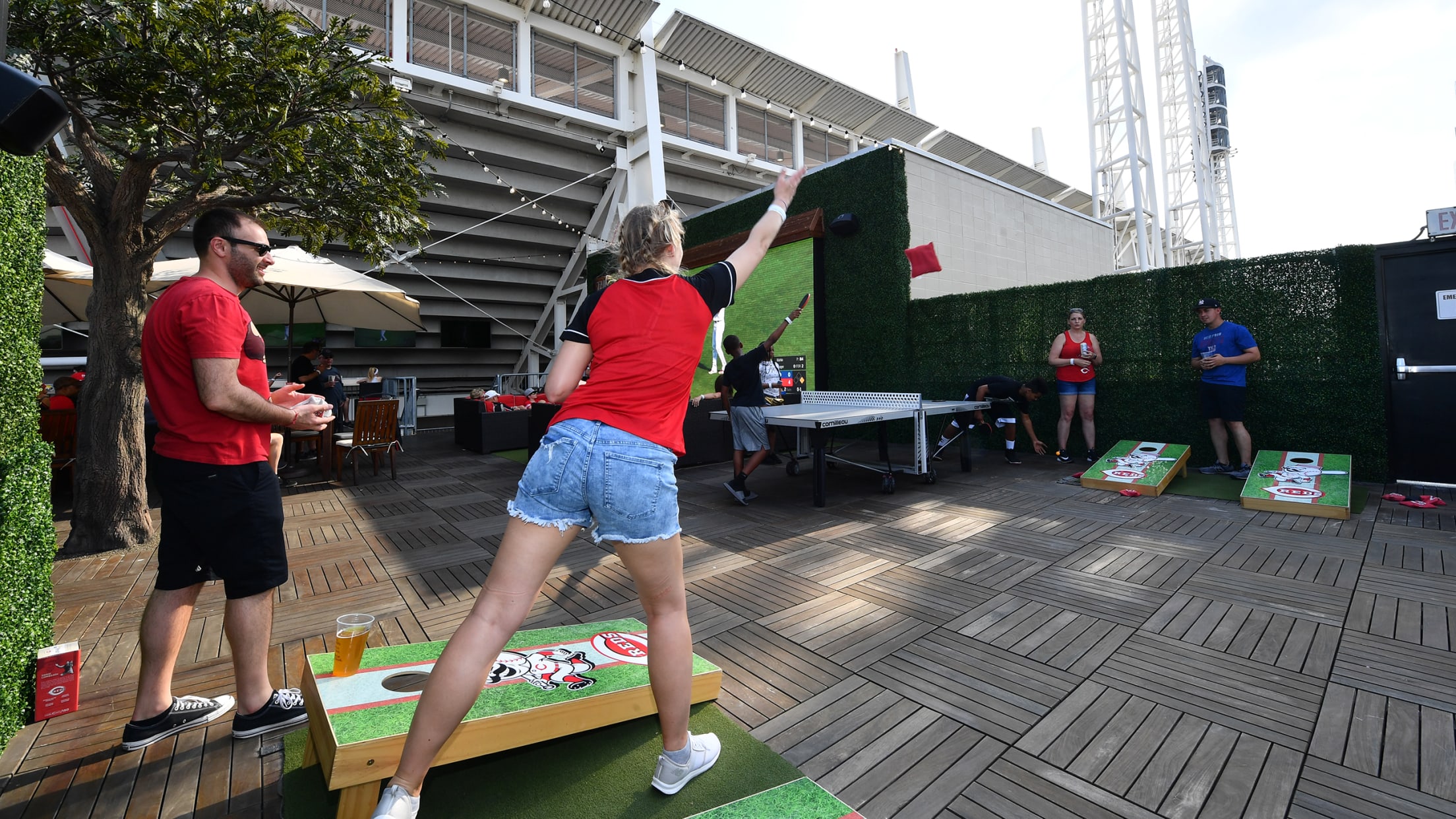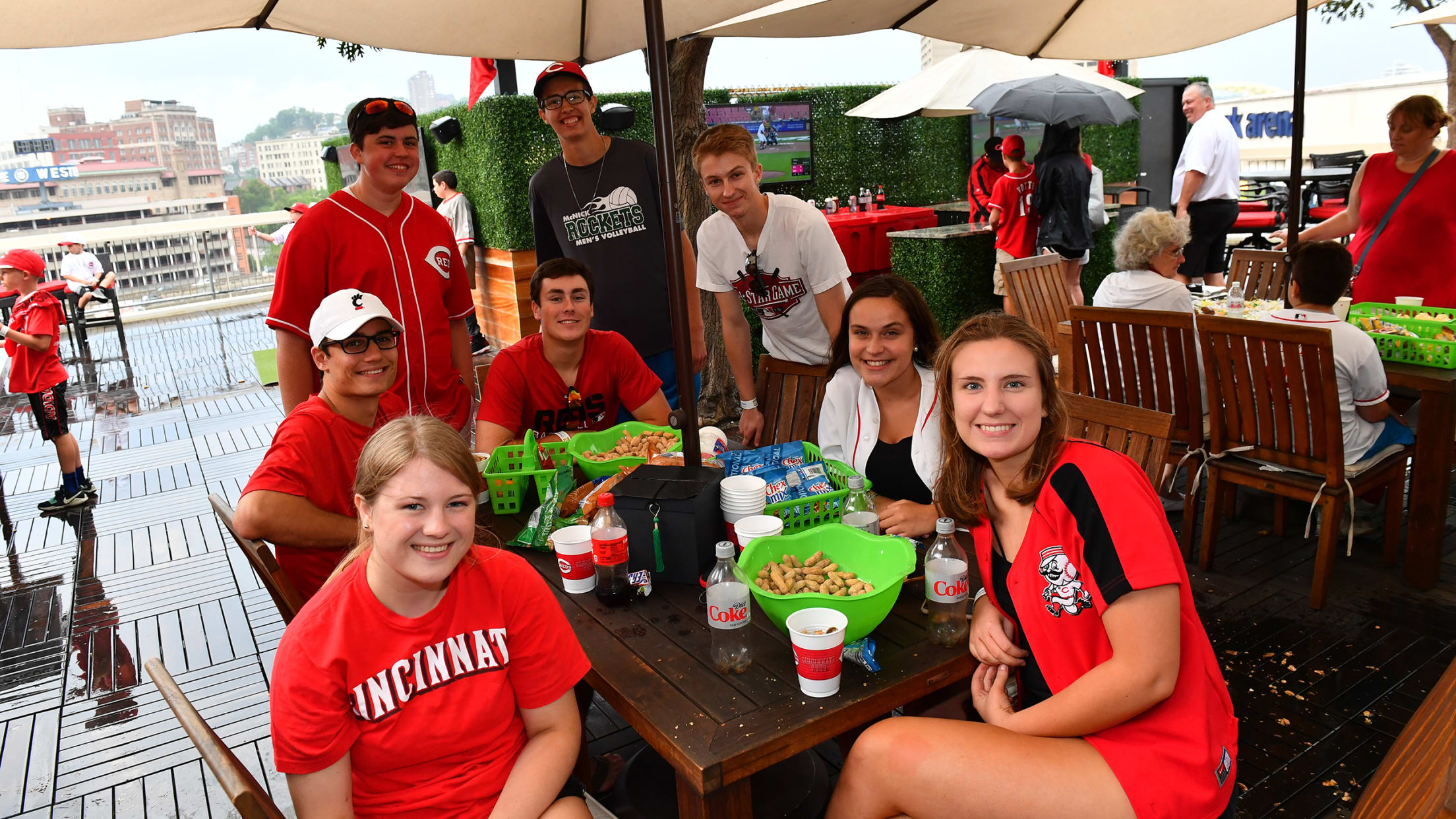 For as low as $15, enjoy ballpark seats, an exclusive rooftop and your first drink with the Fioptics District Ticket!
Plus, each Fioptics District ticket includes your first drink! Get your tickets today to be a part of this fun experience at the ballpark.
NOTE: Tickets purchased on day of game at the GABP ticket windows subject to additional fee.
*The sale and consumption of all alcoholic beverages is subject to Ohio law. The Reds reserve the right to limit consumption and/or sale of alcoholic beverages at events. You must be 21 years of age to redeem your drink credit for alcohol.