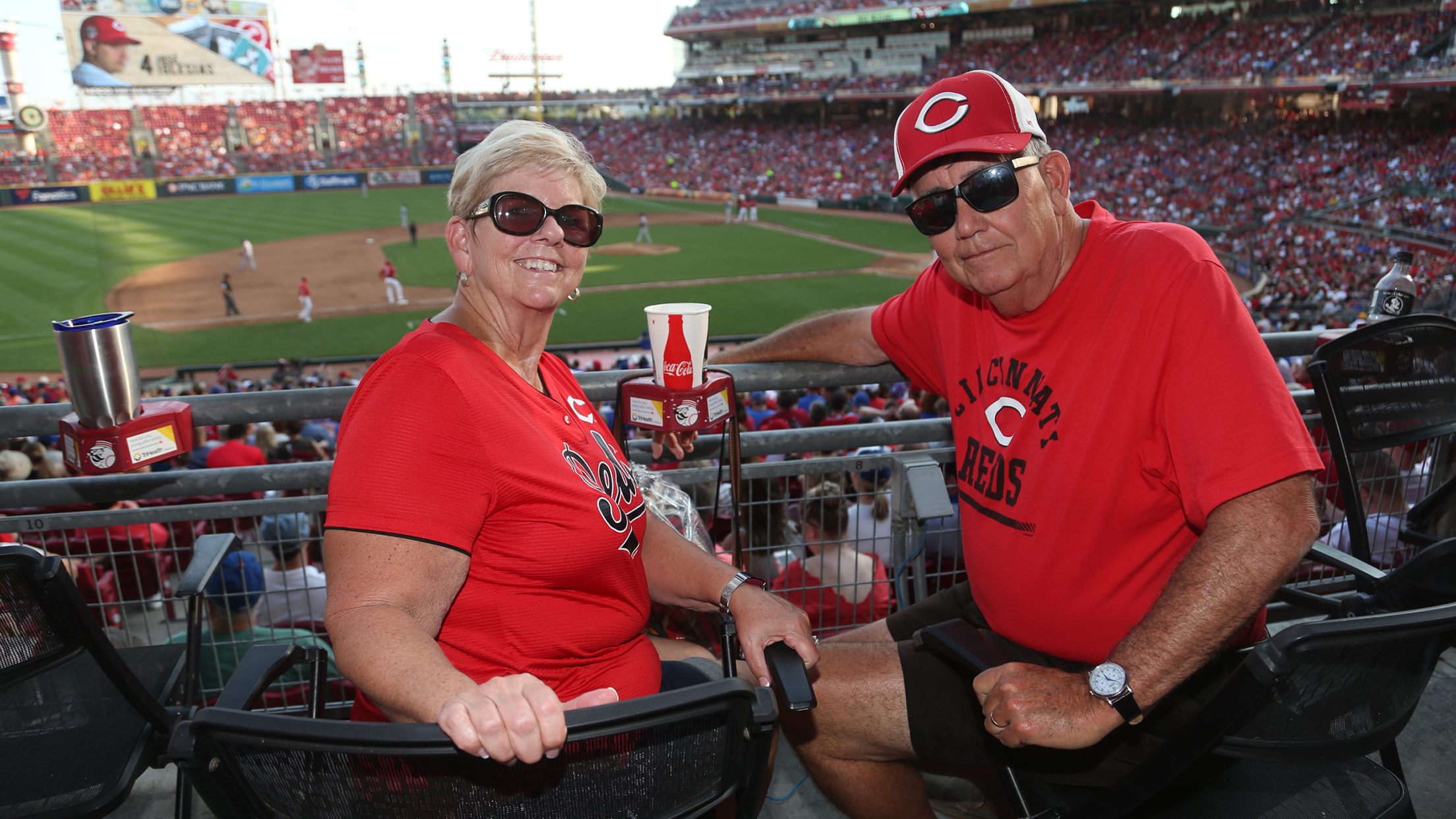 Save on Reds baseball action throughout the season during our Senior Days. If you're a veteran Reds fan, this is one of the best deals around.
Fans 50 and older may purchase select non-premium tickets at half-price in advance of game day only.
Offer excludes Premium Seats, Fioptics District, Kroger Bleachers, View Level, Upper View Level, and Value View Level. Subject to availability
HOW TO ACCESS HALF-PRICE OFFER
Click "Buy Now" for the game of your choice.
Click on your desired section and select your seats.
Click on the pencil icon next to "Senior Discount" and select "Full Price Ticket" for any non-senior tickets.
Click "Continue" and complete your transaction.