Latest on Darwinzon, Taylor, other arms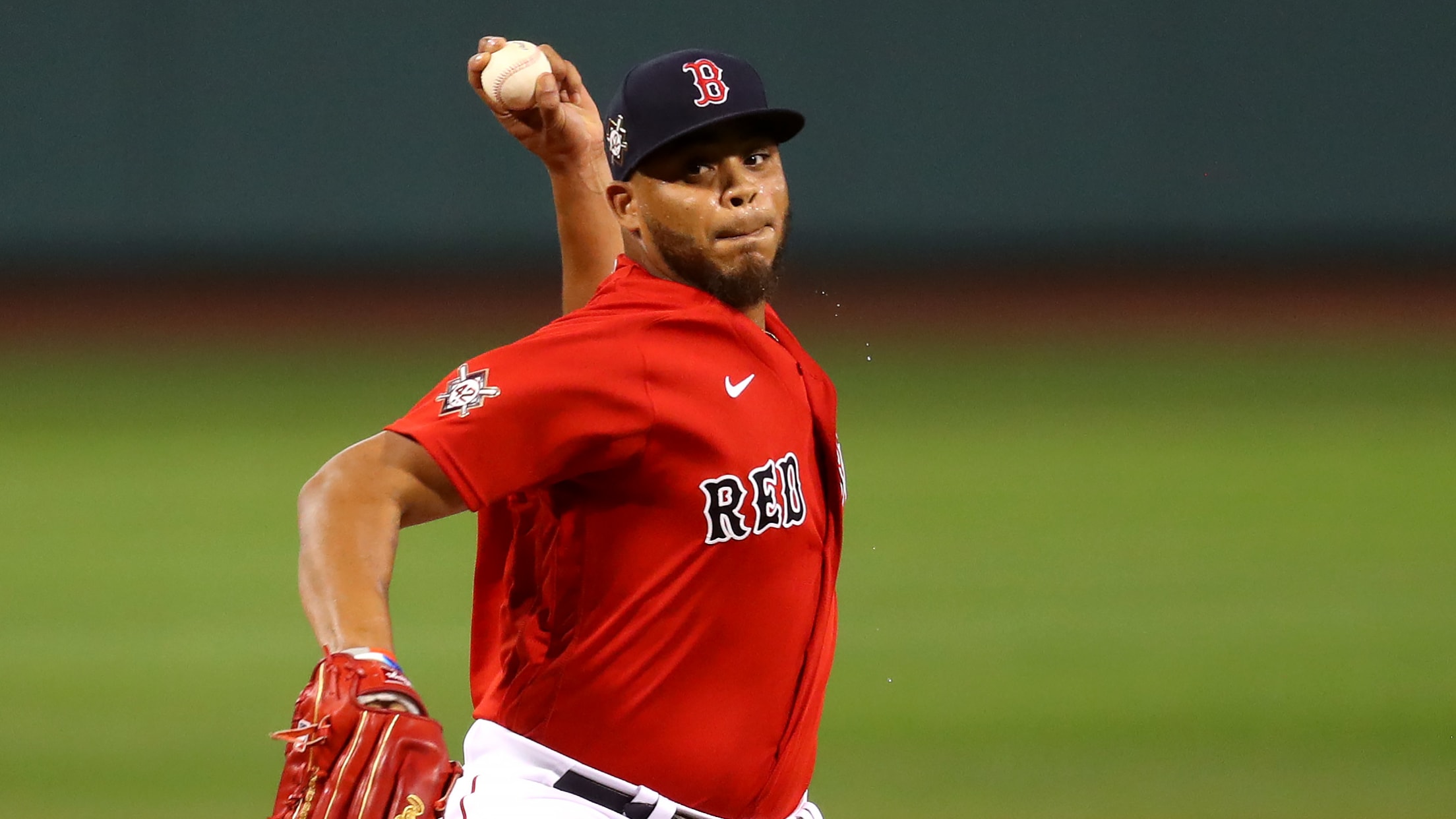 With 12 games left for the Red Sox, manager Ron Roenicke has been in frequent contact with head athletic trainer Brad Pearson to determine which injured pitchers will be able to see some game action before the season ends. The chances are good that power lefty Darwinzon Hernandez will be
With 12 games left for the Red Sox, manager Ron Roenicke has been in frequent contact with head athletic trainer Brad Pearson to determine which injured pitchers will be able to see some game action before the season ends.
The chances are good that power lefty Darwinzon Hernandez will be activated soon. Hernandez has been out since Aug. 30 with a sprained SC joint on his left side.
Because the 23-year-old Hernandez could be such an important piece going forward, the Red Sox would love another look or two at him before the offseason.
After starting the season late due to testing positive for COVID-19, Hernandez pitched in three games without allowing a run before going on the injured list.
"Darwinzon did throw a bullpen today that went really well," Roenicke said. "We'll figure out the next step with him. We're happy that he's really ready to come off sometime [soon], whenever we feel it's right."
What about Josh Taylor, the other lefty reliever who started the season late due to COVID-19, only to sustain an injury (left shoulder tendinitis)?
"Josh is throwing today. Going to see how he is," Roenicke said. "But it's [the] same thing, it's trying to figure out what's best for him. If there's nothing going on and he's feeling great, we'll bring him back and activate him. But if there's something going on, we don't want to push that."
Taylor became one of Boston's most important relief pitchers last season as a rookie, but he struggled (9.82 ERA in eight outings) in what has been an abbreviated season.
Righties Zack Godley, Colten Brewer and Austin Brice are among the others who have been sidelined over the last week or so, along with lefty Kyle Hart. Brewer has been ruled out for the rest of the season.
"I think the other guys are still trying to figure out what to do, whether we play catch and try to get them back for the last few games or whether we think there's not a reason to," Roenicke said. "Lots going on with Brad and the medical staff in trying to figure out what to do with these pitchers, and how much you want to get them back on the field or just play it safer and not have them pitch again."
What about Pivetta?
The Red Sox continue to play it close to the vest on if recently acquired righty Nick Pivetta will make a start before the season ends. Pivetta has been getting stretched out at the alternate site since the Aug. 21 trade that brought him over from the Phillies.
"We've talked about him a lot, so we're still making decisions on that," Roenicke said. "We still have a plan in place, but we want to make sure that we're still doing the right things, and that could change."
Kickham gets another shot
Lefty Mike Kickham hadn't pitched in the Major Leagues since 2014 when the Red Sox called him up on Aug. 31. Give Kickham credit for making the most of his opportunity.
Making his first MLB start since 2013 last Thursday against the Rays, Kickham got eight strikeouts while allowing two runs over four innings.
"It was just a great night overall for the team"

Mike Kickham compliments Christian Vazquez and the bullpen after the Red Sox defeat the Rays 4-3 #RedSox | https://t.co/sl8J2jXXRR pic.twitter.com/rCX7DEHPBr

— NESN (@NESN) September 11, 2020
It was enough to compel Roenicke to give the 31-year-old the ball again on Wednesday night against the Marlins.
"I think he pitched well enough the last time and what he did, that he deserves another start," Roenicke said. "We tinkered with the opener and stuff for him, but I think we'll just let him start."