Pedroia targeting May 25 return to lineup
Cora won't rush second baseman; Betts slated to return Tuesday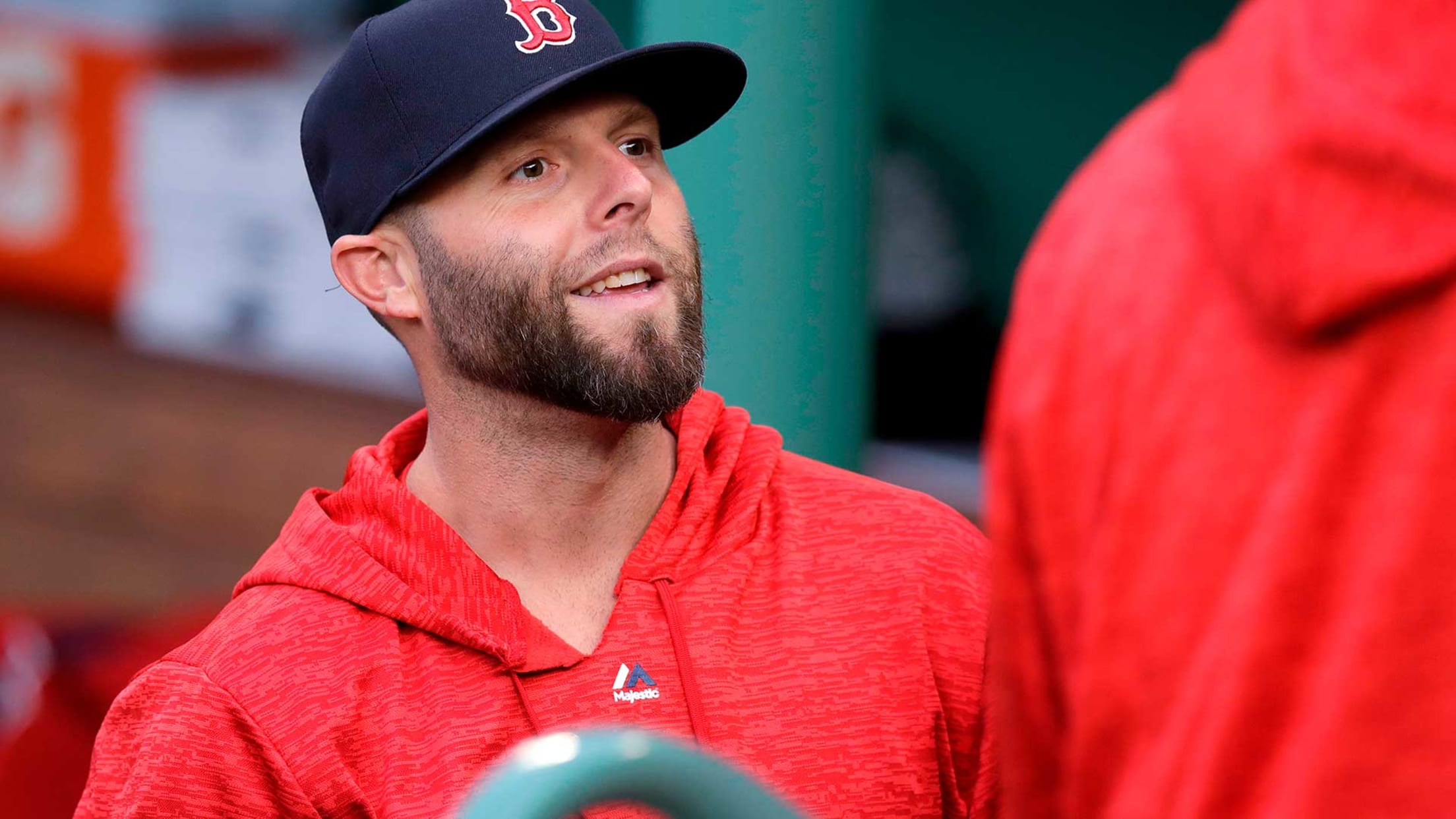 BOSTON -- Still 1,200 miles away from the Red Sox in Fort Myers, Fla., Dustin Pedroia is aiming to rejoin the Red Sox before the end of May.To that end, the second baseman recently started playing in extended spring games, and that process will continue Tuesday.In an interview with The
BOSTON -- Still 1,200 miles away from the Red Sox in Fort Myers, Fla., Dustin Pedroia is aiming to rejoin the Red Sox before the end of May.
To that end, the second baseman recently started playing in extended spring games, and that process will continue Tuesday.
In an interview with The Athletic, Pedroia said he is targeting May 25 -- which is a home game against the Braves -- for his return to action.
"How many days does May have, 31 days? Put May 32," quipped Red Sox manager Alex Cora. "We'll see. It's a work in progress. Whenever he's ready, he'll be here."
Pedroia underwent a cartilage restoration procedure on his left knee on Oct. 25. At the time, the Red Sox said in a news release that Pedroia would return "in approximately seven months."
The date the second baseman now targets is the seven-month anniversary of his surgery.
Pedroia hopes to start a rehab assignment for Triple-A Pawtucket a couple of weeks before his activation with the Red Sox.
While Cora has no issue with Pedroia setting goals for himself, the team will take a wait-and-see approach before identifying specific dates for his rehab assignment and subsequent activation.
"Like I said, he's in the beginning of the Spring Training process," said Cora. "People think it's only the knee, but now that he's moving around and doing all this stuff, it's all the soreness that comes into the equation. I think Jason [Varitek] always said you can work out all you want in the offseason and do everything, but you can't prepare for standing up for three hours in spikes."
"Now, that is part of his process. He's moving around, standing up the whole time, playing in games, hopefully more innings, obviously. There's going to be some soreness and we have to see how he reacts to it. Not only his knee, but obviously his hamstrings and everything. Like I told Pedey, I said, 'Pedey, man, when you get here it's full-go.' We'll have to be patient.'"
Mookie back Tuesday
Out of the lineup Sunday and again on Monday due to tightness in his right hamstring, star right fielder Mookie Betts should be back in the lineup on Tuesday.
Betts is an option to pinch-hit on Monday, Cora said.
The hamstring first became an issue for Betts in Saturday's game, when he was running the bases.
There was also good news on Brock Holt, who could be back by next week. Holt, who suffered a left hamstring strain on Thursday, is eligible to be activated on May 8, when the Red Sox open a three-game series in New York against the Yankees.
"Most likely right around then," said Cora. "Feeling better. Today he took ground balls and he's improving."
Sale working on mechanics
Ace Chris Sale, who starts Tuesday's game against the Royals, has a 2.31 ERA but hasn't looked as dominant as he was to start last season. To get back to top form, Sale has been working on mechanics with pitching coach Dana LeVangie.
"He's not there yet. Extension and rotation with his knee," said Cora. "He worked hard with Dana breaking down video two days ago. He feels he's getting closer, especially his slider. His slider hasn't been there the whole season. He feels that way. [With] the velocity, he's changing speeds, he goes from 87 to 97 [mph] when needed so that's pitching. But I think the slider is the one that's a work in progress, and he feels he's getting closer."