23 notables who could become FAs tonight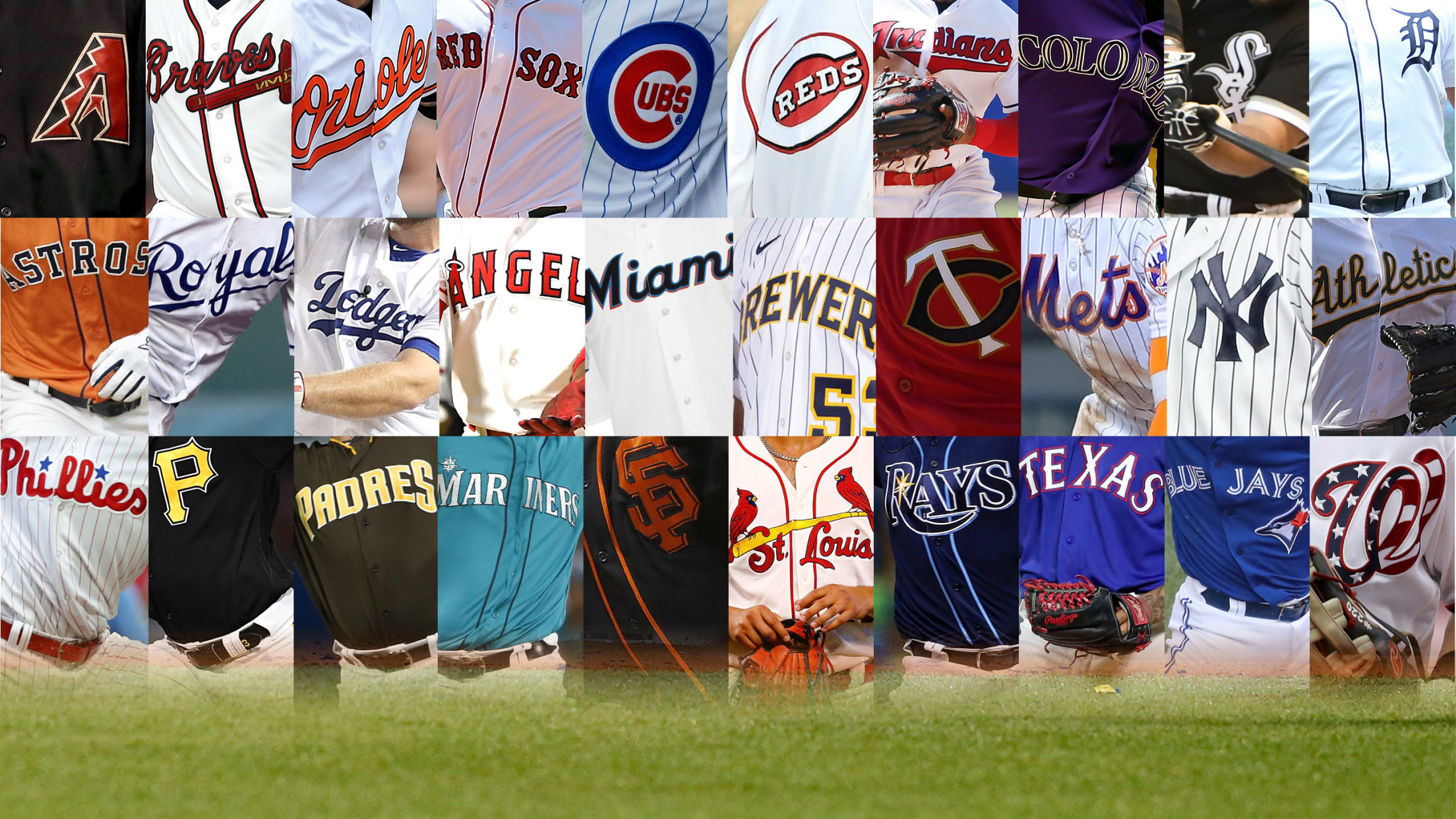 More than 200 players are eligible for salary arbitration this offseason, so tonight's 8 ET deadline to tender contracts figures to present a number of decisions for teams around the Majors. For players tendered contracts, they will have more than a month to work out new deals with their teams
More than 200 players are eligible for salary arbitration this offseason, so tonight's 8 ET deadline to tender contracts figures to present a number of decisions for teams around the Majors.
For players tendered contracts, they will have more than a month to work out new deals with their teams before exchanging arbitration figures on Jan. 10, after which they can still work out a deal or go to a hearing. For those not tendered contracts, it's usually because the team believes that the salary the player will earn in arbitration exceeds their expected production.
Just last winter, we saw the likes of Avísail García, James McCann, Wilmer Flores and Jonathan Schoop get non-tendered, and they went on to have productive seasons after signing with new teams as free agents.
So which players might be in danger of being non-tendered and added to the free-agent market? Here's a team-by-team look with the most likely candidate from all 30 clubs. There are 23 names below, as seven clubs do not have an obvious non-tender candidate.
American League East
Blue Jays: Brandon Drury, 3B
Drury had a disappointing year in 2019, posting a .642 OPS in 447 plate appearances with the Blue Jays. Toronto has plenty of young, talented infielders around Drury, likely relegating him to a backup/utility role. He earned $1.3 million last season and is arbitration-eligible for the second time this year, but the Blue Jays have other options for the spot (Richard Ureña, Santiago Espinal), leaving the club with a decision to make on Drury.
Orioles: None
The Orioles reportedly placed Jonathan Villar on outright waivers on Wednesday, taking their most obvious non-tender candidate off the table. Baltimore's other arbitration-eligible players are either tradable (Dylan Bundy, Trey Mancini, Mychal Givens) or inexpensive (Hanser Alberto, Miguel Castro), so it's likely all six are tendered contracts (or traded) by Monday's deadline.
Rays: Chaz Roe, RHP
It's likely the Rays will tender all six of their remaining arbitration-eligible players -– they've already signed Mike Zunino to a new deal and designated both Matt Duffy and Jesús Aguilar for assignment –- though Roe could be the one exception. The 33-year-old righty posted a 4.06 ERA in 51 innings (71 appearances) last season, though his platoon splits (.708 OPS vs. righties, .689 OPS vs. lefties) make him a valuable asset given the new three-batter rule. Cot's Baseball Contracts estimates a $2.25 million salary for Roe in his second year of arbitration, so the Rays could let him go if they believe they can find a better arm for less.
Red Sox: None
The top candidate here appeared to be catcher Sandy Leon, but he was traded to the Indians on Monday. And while there was some speculation that they might non-tender Jackie Bradley, Jr., who could make more than $10 million in arbitration and has been a below-average hitter in each of the last three years, a source told MLB.com insider Mark Feinsand that he will be tendered a deal. Alex Speier of the Boston Globe was first with the news; the team hasn't commented.
Yankees: Chance Adams, RHP
Greg Bird was the obvious choice here, but the Yankees designated him for assignment on Nov. 20 to clear a roster spot. Adams was once a top pitching prospect for the Yankees, but he hasn't been the same since he had surgery to remove bone chips from his elbow at the end of the 2017 season. Non-tendering Adams wouldn't be a cost-cutting move, but rather a way to free up a roster spot for an offseason acquisition.
American League Central
Indians: Tyler Naquin, OF
Danny Salazar was the easy answer here, but the Indians cut ties with him earlier this month, freeing up a roster spot. Naquin was having a strong season before tearing his ACL in his right knee at the end of August. The 28-year-old is arbitration-eligible for the first time, and although he isn't expected to be back in action until the middle of the season, the two sides might very well settle on a deal and continue the relationship.
Royals: Cheslor Cuthbert, 3B
Since he had 510 plate appearances in 2016, Cuthbert has been a part-time player for the Royals over the past three years, splitting time as a backup option at both corner infield spots. He's eligible for arbitration for the second time this year, leaving him in danger of being non-tendered by Kansas City.
Tigers: None
The Tigers shed virtually all of their non-tender candidates (Blaine Hardy, Daniel Stumpf and John Hicks) at the end of October, while Drew VerHagen requested release waivers earlier this week in order to sign with a team in Japan. Of the five arbitration-eligible players on the roster (Matthew Boyd, Daniel Norris, Michael Fulmer, Buck Farmer and JaCoby Jones), Farmer would be the most likely to be non-tendered, though that isn't expected to happen.
Twins: C.J. Cron, 1B
Cron has a solid year for the Twins, slugging 25 homers with a .780 OPS in 499 plate appearances, but he had minor offseason surgery on his thumb, an issue that bothered him throughout the second half. Cron is arbitration-eligible for the third and final time after earning $4.8 million in 2019, and he will likely get a raise via arbitration for the upcoming season.
White Sox: Leury García, UTIL
Yolmer Sanchez was the top non-tender candidate, but the White Sox outrighted him on Monday after he posted a .638 OPS in 2019. García, who is in his final year of arbitration-eligibility, didn't do much offensively last season (.688 OPS), but he scored 93 runs and played six different positions, giving manager Rick Renteria a useful player to plug in at a variety of spots. García made $1.55 million last season and is expected to get a raise via arbitration for the upcoming season, which might give Chicago a reason to move on.
American League West
Astros: Aaron Sanchez, RHP
Sanchez was acquired in a July 31 trade with the Blue Jays and promptly threw six no-hit innings in his first start (a combined no-hitter for Houston). But the 27-year-old right-hander made just four more starts for the Astros, posting a 4.82 ERA before a torn capsule in his right shoulder -- which eventually required surgery -- ended his season. He made $3.9 million last year and is arbitration-eligible for the third and final time.
Angels: Max Stassi, C
The Angels may very well choose not to non-tender any of their arbitration-eligible players, having already cut ties with Justin Bour, Luis García and Nick Tropeano. But Stassi underwent hip surgery in September, leaving his status for Opening Day in question. The Angels might opt to bring in a catcher with more offensive skills rather than counting on Stassi and Kevan Smith.
Athletics: Blake Treinen, RHP
Treinen's breakout 2018 season (0.78 ERA, 38 saves) that included an All-Star selection and some down-ballot Cy Young votes feels like a distant memory. The right-hander had a decent first half before imploding, posting a 7.33 ERA in his final 28 appearances while losing his closer job. Treinen earned $6.4 million last year and is arbitration-eligible for the third and final time this offseason, making him a prime non-tender candidate. Of course, given his past success, he might actually be in demand if he becomes a free agent, which complicates this decision.
Mariners: Tim Beckham, INF
Beckham is in the midst of an 80-game suspension for violating Major League Baseball's Joint Drug Prevention and Treatment Program, meaning he'll be ineligible to play in the first 32 games of the 2020 season. The soon-to-be 30-year-old was non-tendered by the Orioles last year, signing a $1.75 million deal with the Mariners in January. Beckham is arbitration-eligible for the fourth and final time this winter, though it's unlikely the Mariners will keep him around.
Texas Rangers: None
Texas has five players eligible for arbitration (Nomar Mazara, Joey Gallo, Danny Santana, Delino DeShields and Rafael Montero), none of whom figure to be non-tendered. The Rangers could make some minor moves with pitchers such as Jeffrey Springs, Ian Gibaut or Wei-Chieh Huang, non-tendering one or more and signing them back to Minor League deals.
National League East
Braves: Shane Greene, RHP
The Braves have already shelled out more than $71 million to sign free agents Will Smith and Travis d'Arnaud and re-sign Chris Martin and Darren O'Day, so Greene -- who earned $4 million last year and could get a raise via arbitration in 2020 -- could be a casualty depending on the Braves' payroll plans. It's just as likely that Atlanta will try to trade the reliever prior to the Dec. 2 deadline, or the club could go all-in with a deep bullpen and hang on to him.
Marlins: JT Riddle, UTIL
Riddle entered the 2019 season with a chance to be Miami's everyday shortstop, but Miguel Rojas seized the job. The Marlins' attempt to convert the 28-year-old Riddle into a utility player wasn't smooth as he struggled in the outfield, while a demotion to Triple-A and injuries limited him to just 51 games in the Majors last year. Riddle is arbitration-eligible for the first of four years, and with no clear role in Miami, he could be non-tendered.
Mets: None
Having already outrighted Joe Panik, the Mets have eight players eligible for arbitration -- Marcus Stroman, Noah Syndergaard, Michael Conforto, Steven Matz, Edwin Díaz, Seth Lugo, Brandon Nimmo and Robert Gsellman -- who will all be tendered contracts.
Nationals: Hunter Strickland, RHP
Strickland didn't pitch particularly well after being acquired from Seattle at the Trade Deadline, posting a 5.14 ERA in 24 appearances. The 31-year-old right-hander is arbitration-eligible for the third time (he has two years of club control remaining), having earned $1.3 million in 2019. He's in line for a raise to at least $2 million, so the Nationals might move on and try to fill bullpen spots elsewhere.
Phillies: Maikel Franco, 3B
The Phillies appear ready to pursue a third baseman from outside the organization, which could mean the end of Franco's tenure in Philadelphia. Franco earned $5.2 million in 2019 and is entering his third of four arbitration-eligible seasons, so Philadelphia could decide to non-tender him rather than paying a salary of what could end up being $6 million or more, according to Cot's Baseball Contracts.
National League Central
Brewers: Travis Shaw, INF
The Brewers declined their option on Eric Thames, leading some to suggest Shaw could be the team's answer at first base. That's possible, though fresh off a brutal season that saw him post a .551 OPS in 270 plate appearances, the 29-year-old who earned $4.675 million last season is no certainty to return. Shaw has two years of arbitration-eligibility remaining and is expected to get a raise for 2020. GM David Stearns must decide whether Shaw's subpar season was an outlier or the beginning of a trend.
Cardinals: None
Having already cut ties with Dominic Leone, the Cardinals' lone arbitration-eligible player is John Gant, who will almost certainly be tendered a contract. The 40-man roster is full, so if St. Louis wants to clear a spot for a free-agent signing, the Cardinals could let go of Yairo Muñoz if they decide Tommy Edman and Edmundo Sosa are better options as backup shortstops.
Cubs: Addison Russell, SS/2B
Russell might be out of chances in Chicago. He missed the start of the 2019 season as he completed his 40-game suspension for violating Major League Baseball's Joint Domestic Violence, Sexual Assault and Child Abuse Policy. And then he continued to struggle at the plate, posting a sub-.700 OPS for the second straight year. The Cubs have a surplus of second-base options, including prospect Nico Hoerner, who is capable of backing up Javier Báez at shortstop. Russell, who avoided arbitration with a $4.3 million deal in 2019, is headed into his third of four arbitration-eligible seasons.
Pirates: Erik González, INF
González is one of Pittsburgh's 10 players eligible for arbitration, nine of whom are eligible for the first time. González is a light-hitting, super-utility type who was the Pirates' Opening Day shortstop in 2019, also seeing time at third base and in the outfield last season. He owns a .659 OPS in 431 career plate appearances, but the Pirates could decide to keep him for his defensive versatility despite his offensive woes.
Reds: José Peraza, INF
Peraza was unable to carry the momentum of his solid 2018 season, posting a .631 OPS in 403 plate appearances as his playing time plummeted with José Iglesias, Derek Dietrich and others grabbing some of his at-bats. Peraza earned $2.775 million in the first of his four arbitration-eligible seasons, so he'll likely earn more than $3 million, according to Cot's Baseball Contracts, in 2020 -- a price the Reds might not want to pay for a utility infielder. Still, with three years of club control remaining, the 25-year-old could wind up being tendered.
National League West
D-backs: Jake Lamb, 3B
Two years removed from an All-Star selection, Lamb had a brutal year at the plate, slashing .193/.323/353 in 226 plate appearances. He earned $4.825 million last year and is entering his third and final year of arbitration, giving Arizona a decision to make on his future with the club.
Dodgers: Yimi García, RHP
García had a solid season on the surface, though his 5.19 FIP suggests his 3.61 ERA was better than he actually pitched. The right-hander was left off the Dodgers' postseason roster -- he hasn't pitched in the playoffs for Los Angeles since his lone appearance in 2015 -- so the club could non-tender the 29-year-old Garcia, who is arbitration-eligible for the third time.
Giants: Kevin Pillar, CF
The Giants have five arbitration-eligible players, though none are expected to make nearly as much in 2020 as Pillar, who made $5.8 million last season and is expected to get a raise via arbitration for the upcoming season. Pillar tied for the team lead with 21 homers last season, but his poor .293 on-base percentage was the worst for any Giants player with at least 270 at-bats. Without any other current options in center field, San Francisco could try to negotiate a lower salary with the soon-to-be 31-year-old.
Padres: Luis Perdomo, RHP
The 2015 Rule 5 Draft pick didn't pan out as a starter for the Padres, who converted him into a full-time reliever in 2019. His season was up and down, though he faded down the stretch. The Padres have plenty of good, young arms, so they'll have a decision to make on Perdomo, who is arbitration-eligible for the first time.
Rockies: None
The Rockies already cut ties with pitchers Tyler Anderson and Chad Bettis, who were the two primary contenders to be non-tendered. Colorado's group of arbitration-eligible players are all very likely to be tendered contracts.
Mark Feinsand, an executive reporter, originally joined MLB.com as a reporter in 2001.