Red Sox Arizona Fall League updates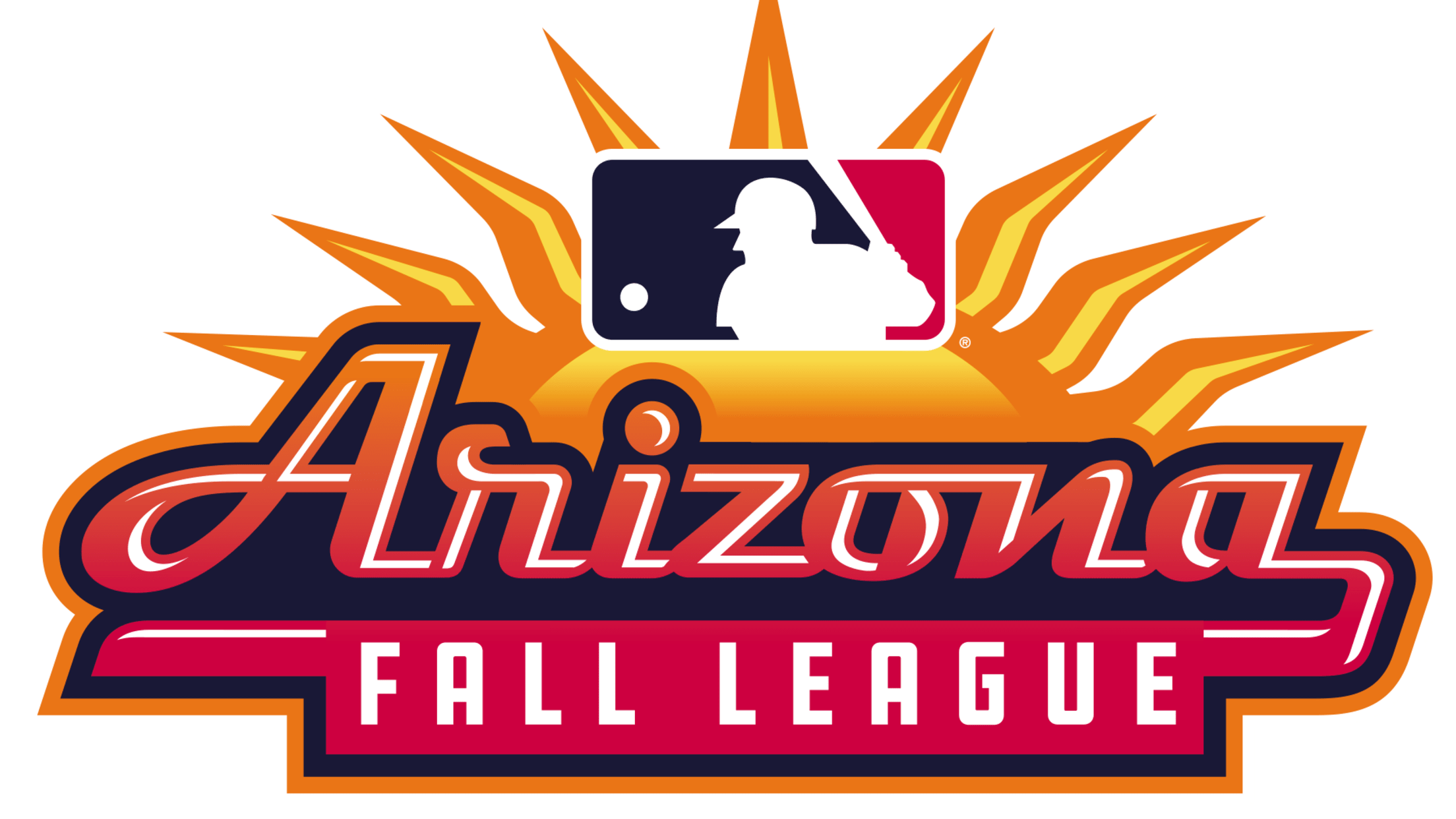 Seven Red Sox prospects are playing for the Peoria Javelinas in the 2019 Arizona Fall League: Right-hander Bryan Mata (No. 3), outfielder Jarren Duran (No. 4), right-hander Tanner Houck (No. 5), shortstop C.J. Chatham (No. 9) and left-handers Yoan Aybar (No. 29) and Jhonathan Diaz. Infielder/outfielder Brett Netzer was added
Seven Red Sox prospects are playing for the Peoria Javelinas in the 2019 Arizona Fall League: Right-hander Bryan Mata (No. 3), outfielder Jarren Duran (No. 4), right-hander Tanner Houck (No. 5), shortstop C.J. Chatham (No. 9) and left-handers Yoan Aybar (No. 29) and Jhonathan Diaz. Infielder/outfielder Brett Netzer was added to the Javelinas roster on Oct. 7. Outfielder Marcus Wilson (No. 17) was removed from Peoria's roster on Oct. 15, after slashing .333/.412/.467 with a double and a homer in eight games.
AFL news and video | Red Sox Top 30 Prospects
Here's a day-by-day look at how Boston's AFL contingent is faring:
Oct. 25: Salt River 6, Peoria 1
Jarren Duran and C.J. Chatham both turned in 0-for-3 performances in Peoria's final AFL game. Duran struck out in two of his three at-bats from the leadoff spot, while Chatham picked up his fourth stolen base after reaching via an infield error. They batted .267 and .243, respectively, in this year's Fall League. Jhonathan Diaz gave up two runs on three hits and a walk in the fifth inning on Friday. He hadn't allowed more than one run in any of his previous seven appearances for the Javelinas.
Oct. 24: Glendale 2, Peoria 1
Jarren Duran extended his hitting streak to five games and collected a pair of stolen bases in an all-around solid performance for Peoria. Duran, who has swiped seven bags in 23 AFL games, went 2-for-3 with a pair of singles, but also reached twice more via walks. Although he never came around to score, Duran made his presence known on the basepaths, stealing second after a first-inning walk and a sixth-inning single. C.J. Chatham picked up a pair of hits (2-for-3 with a walk) for the second time in his past three games and is hitting .254 in the AFL. Brett Netzer entered the game as a pinch-runner in the ninth inning, but was stranded on third base. Bryan Mata threw a scoreless inning out of the Peoria 'pen, walking one and striking out a pair. Mata has held opponents scoreless in four of his eight AFL appearances.
Oct. 23: Peoria 6, Scottsdale 1
Jarren Duran did a bit of everything for Peoria in a 1-for-2 performance at the plate. The speedy outfielder picked up his eighth RBI of the AFL via an eighth-inning double and reached twice more on a pair of walks. Duran, who also picked up his fifth stolen base in the game, scored after each of his walks.
Oct. 22: Scheduled day off for all Arizona Fall League teams.
Oct. 21: Peoria 4, Scottsdale 3
Tanner Houck continued his run of buzzsawing opposing bats' bats during the Fall League with his performance Monday against Scottsdale. Houck piled up six strikeouts while yielding just two hits and one run en route to earning the victory. His start was kept to four innings as he scuffled to find the zone at points, finishing with 38 of his 71 pitches going for strikes. He sat consistently in the 94-95 mph range with his fastball, displaying devastating offspeed stuff to complement. The 23-year-old right-hander recorded at least one strikeout in each inning of work.
Jarren Duran tagged a pair of singles out of the No. 2 spot in the batting order, raising his average to .256 in the process. He was caught stealing in the fifth, but he has collected six hits over his past five games. Brett Netzer was back in the lineup for Peoria and went 1-for-4 with three strikeouts while batting ninth. After he struck out and reached first by wild pitch in the fourth, he was involved in one of the game's more bizarre plays as he was thrown out attempting to steal second on a 3-2 pitch that had a delayed strike three call due to the automated strike zone utilized at Salt River Fields. It was his first stolen base attempt of the fall.
Oct. 20: Mesa 8, Peoria 2
Yoan Aybar had a rough night on the mound as he gave up a pair of homers and surrendered four runs on three hits in his lone inning. Jhonathan Diaz had a brief appearance, but fared well. Diaz struck out one and threw three of four pitches for strikes in two-thirds of an inning. Jarren Duran has hits in three of his past four games and is finishing the AFL on a high note. The speedy outfielder swiped his fourth base and also scored a run as part of his 1-for-4 evening. C.J. Chatham went 0-for-3, but did pick up his ninth RBI via a sacrifice fly in the eighth. Brett Netzer went 0-for-3, but did draw a walk and score a run.
Oct. 19: Mesa 5, Peoria 1
Jarren Duran opened Peoria's fourth inning with a triple but ran into the final out of the frame when he attempted to steal home with two outs on the catcher's throw back to the pitcher. The triple was Duran's second in the Fall League and marked the Javelinas' only extra-base hit on Saturday. Brett Netzer is batting .231 after an 0-for-2 performance. Bryan Mata, one of the hardest throwers in this year's Fall League, allowed two runs and five baserunners (2 H, 3 BB), but also ran his fastball up to 97 during an inning of relief for the Javelinas. The 20-year-old righty has worked exclusively out of 'pen this fall, posting a 5.79 ERA with as many walks as strikeouts (nine) over 9 1/3 innings.
Oct. 18: Peoria 9, Salt River 0
C.J. Chatham plated a run with each of his two hits, as he delivered a run-scoring single in the second inning to put Peoria on the board before adding an RBI double in the eighth. The Red Sox No. 9 prospect finished the game 2-for-4, snapping a 1-for-20 skid at the plate, and overall he's batting .250 with eight RBIs through 15 games. After going hitless in his first two games, Brett Netzer was stellar, notching three hits, including a fifth-inning RBI double for the Javelinas. Jarren Duran lifted a sac fly in the seventh inning, but he finished 0-for-4 to bring his AFL average to .246.
Oct. 17: Scheduled day off for all Arizona Fall League teams.
Oct. 16: Salt River 4, Peoria 2
Jarren Duran hit his fourth double of the fall in his two-hit day, raising his average to .262. The outfield prospect also drove in a run for Peoria in the bottom of the third. C.J. Chatham finished 0-for-4 as the Javelinas' third baseman. Jhonathan Diaz allowed a run on three hits and a walk, and he struck out two batters in his two-inning appearance.
Oct. 15: Surprise 3, Peoria 0
Tanner Houck surrendered one run in five innings for a second straight start as he lowered his Fall League ERA to 2.79. The Red Sox's No. 5 prospect threw 50 of 79 pitches for strikes in the outing as he scattered three hits, issued one walk and struck out five. After two shaky starts at the outset of the AFL, Houck, a former first-round pick (2017), has racked up 17 strikeouts and allowed just two runs on 10 hits across his last 14 innings (three starts).
Jarren Durran went 0-for-4 from the leadoff spot, dropping his Fall League average to .246. C.J. Chatham, who followed Duran in Peoria's lineup, is batting .250 after a 1-for-4 performance. His leadoff single in the fourth accounted for half of Peoria's hits.
Oct. 14: Surprise 1, Peoria 0
Yoan Aybar had an eventful outing Monday, which began by yielding a leadoff homer. He would go on to plunk back-to-back hitters during the frame, before escaping further damage with his second strikeout. He sat consistently at 93-96 mph with his fastball, ending his outing on a 90-mph slider. Bryan Mata took over for him and had to work around action on the basepaths (including one passed ball and a wild pitch) before ultimately escaping without a run crossing the dish. The Red Sox's No. 3 prospect was consistently at 97 mph with his fastball, and after his two-strikeout outing Monday, has eight punchouts in six AFL outings. Both Jarren Duran and Brett Netzer went 0-for-4 for Peoria, with the duo combining for five strikeouts.
Oct. 13: Scheduled day off for all Arizona Fall League teams.
Oct. 12: East 4, West 2
Here's how every player performed in the Fall Stars Game. More »
Oct. 11: Peoria 8, Glendale 3
Jarren Duran, Boston's No. 4 prospect, roped three hits during Peoria's win, coming just a home run shy of hitting for the cycle. Voted as having the best speed of any prospect in Saturday's Fall Stars Game, Duran put those wheels on display when he socked his first triple of the Fall League to right in the second. He capped his team's win by clearing the bases with a two-RBI double over the center fielder's head in the sixth. The 23-year-old also scored three runs while batting in the No. 2 slot. Marcus Wilson finished 1-for-4, but very nearly hit his second AFL blast in the sixth before a light breeze knocked down his drive to right. He owns an .879 OPS through his first seven games with the Javelinas.
Oct. 10: Glendale 5, Peoria 2
Jarren Duran, Boston's No. 4 prospect, singled in a 1-for-4 day at the dish, while Brett Netzer went 0-for-3 with two strikeouts. Jhonathan Diaz worked a scoreless inning of relief, displaying devastating offspeed action. Despite yielding a double, Diaz came back and got back-to-back strikeouts to polish off his frame. The Venezuelan southpaw has now accrued 12 punchouts across 6 2/3 frames with Peoria.
Oct. 9: Peoria 3, Scottsdale 1
C.J. Chatham's struggles continued as he went 0-for-4 with a trio of strikeouts. Chatham is hitting .250 in Arizona, but is hitless (0-for-12) over his past three games. Marcus Wilson popped out in each of his first two at-bats, but finished the night strong with base hits in each of his final trips to the plate. Wilson, who had been hitless in 10 straight at-bats before those hits, is batting .346 through seven AFL games.
Oct. 8: Peoria 3, Scottsdale 2
Tanner Houck allowed one run on four hits over five innings against Scottsdale in his longest AFL start for the Javelinas. The Red Sox's No. 5 prospect struck out four but struggled with his control, as he issued three walks and hit one batter while throwing 43 of 82 pitches for strikes. Houck, Boston's first-round pick from the 2017 Draft, showed impressive stuff in the outing, operating at 92-95 mph with a heavy fastball that helped him to induce nine ground-ball outs. He threw his hard, upper-80s/low-90s slider 36 times in the outing, generating seven whiffs, and also recorded three swinging strikes with his mid-80s changeup. Overall, the 23-year-old right-hander has compiled a 3.14 ERA in the Fall League, striking out 15 in 14 1/3 innings.
Jarren Duran walked and scored a run but was held hitless, going 0-for-3 from the third spot in Peoria's lineup. After getting off to a hot start in the desert, Duran is now hitless across his last three games (11 at-bats). C.J. Chatham, who served as the Javelinas' designated hitter Tuesday, finished 0-for-4.
Left-hander Yoan Aybar struck out a pair of batters during a scoreless eighth inning as he lowered his Fall League ERA to 1.50. 20-year-old righty Bryan Mata had a shaky ninth, as he allowed one run on two hits and a walk, though he still managed to pick up his first AFL save while running his fastball up to 98 mph.
Oct. 7: Scheduled day off for all Arizona Fall League teams.
Oct. 6: Mesa 4, Peoria 2
Jarren Duran and C.J. Chatham went a combined 0-for-8 for the Javelinas, with Duran striking out twice but also recording an outfield assist to nab MLB's No. 5 prospect Jo Adell at second.
Oct. 5: Peoria 9, Salt River 7
C.J. Chatham is batting .333 for Peoria after a 3-for-5 performance that included his fourth Fall League double. The Red Sox No. 9 prospect, who batted fourth and started at second base on Saturday, also scored two runs and reached once via a walk. Jarren Duran went 0-for-4 from the leadoff spot, dropping his average to .289.
Oct. 4: Salt River 10, Peoria 9
Jarren Duran upped his Fall League average to .324 with a 2-for-5 performance out of the leadoff spot for Peoria. The club's No. 4 prospect's RBI double in the third inning increased the Javelinas' lead to 8-0 in a game they eventually lost, 10-9. Relievers Jhonathan Diaz, Bryan Mata and Yoan Aybar were the only Peoria hurlers to not give up a run on Friday. Mata, a 20-year-old right-hander, averaged 97 mph and topped out at 99 with his heater.
*Oct. 3: *Scheduled day off for all Arizona Fall League teams.
Oct. 2: Peoria 2, Glendale 0
Tanner Houck got the start for the Javelinas and did not disappoint, starting off the combined shutout by spinning four scoreless innings with eight strikeouts. The Red Sox's No. 5 prospect had allowed six runs, four earned, over his first two Fall League appearances. The club's first-round Draft pick in 2017 spent this season at the Double-A and Triple-A levels and split his time between starting and coming out of the bullpen. Overall, he finished with a 4.01 ERA in 107 2/3 innings pitched with 107 strikeouts. Jarren Duran led off for Peoria on Wednesday and finished 1-for-4, registering a double as his only hit of the game.
Oct. 1: Peoria 3, Surprise 1
Jarren Duran was 0-for-2 with a walk from the three-spot in Peoria's lineup on Tuesday. It marked the second straight hitless game for the Red Sox No. 4 prospect after he had hit safely in five straight to open the Fall League. C.J. Chatham went 0-for-2 before being replaced by a pinch-hitter in the seventh inning.
On the mound, Yoan Aybar notched a strikeout, but he also gave up a solo home run while tossing an inning out of the Javelinas' bullpen.
Sept. 30: Scheduled day off for all Arizona Fall League teams.
Sept. 29: Surprise 11, Peoria 4
Right-hander Bryan Mata (No. 3) pitched two innings of relief for Peoria, allowing three runs on one hit while walking two and striking out two. Jarren Duran (No. 4) hit second and played left field, going 0-for-4 with a walk and a run scored. C.J. Chatham (No. 9) played second base and hit fifth in the order, delivering a two-run single as part of a 2-for-4 performance. And left-hander Jhonathan Diaz gave up a run on two hits with two walks and two strikeouts in the third inning.
Sept. 28: Peoria 9, Glendale 4
Jarren Duran did it all for the Javelinas on Saturday, leading off and scoring three runs. He finished 2-for-4 at the plate with an RBI and a walk, as well. The RBI came courtesy of a solo homer, his first of the Fall League. The speedy Duran also stole a base, his second of the season. Duran started the season red-hot for Class A Advanced Salem, batting .387 in 199 at-bats for the Red Sox. He received a promotion to Double-A Portland and cooled off a bit, but he hit .292 in July and had a bit of a power surge in August, collecting eight extra-base hits in 109 at-bats.
C.J. Chatham served as the designated hitter and finished 1-for-4 with a run, an RBI and a walk. His hit opened the scoring for Peoria, as he singled home Duran in the top of the first. Marcus Wilson did not collect a hit in four at-bats, striking out twice. He was lifted for a defensive replacement in the eighth inning.
Sept. 27: Peoria 5, Glendale 2
C.J. Chatham's torrid start to the fall season (6-for-16, 3 2B) was cooled on Friday, when he finished 0-for-5 for Peoria. However, he reached on an error in the team's four-run first inning, allowing him to score a run. Marcus Wilson, whom the Red Sox acquired for Blake Swihart in April, saw the .500 average he compiled in his first four games drop with an 0-for-4 showing in the No. 5 hole.
Sept. 26: Thursday's game between Scottsdale and Peoria was rained out and will not be made up.
Sept. 25: Surprise 6, Peoria 2
Tanner Houck took a step back against Peoria. The University of Missouri product won his first AFL decision, but allowed a pair of homers in his four-run outing in his second start. He finished with five hits and one walk allowed to pair with two strikeouts. Yoan Aybar followed up Houck, throwing a hitless 1 2/3 innings with three walks to two strikeouts.
Jarren Duran hit a two-out RBI single -- his first AFL run knocked in -- in the fifth inning to round out his 1-for-3 line. He's been among the most consistent hitters early in the Fall League season, going 6-for-15 (.400) in four games.
Sept. 24: Surprise 6, Peoria 4
Marcus Wilson delivered a big blow on Tuesday for Peoria, who fell 6-4 to Surprise after the Saguaros broke through for a six-run inning. Wilson belted a three-run home run in the bottom of the fifth to finish the night 1-for-3 with three RBIs and a walk. Boston's No. 17 prospect hit .269 with 18 home runs and an .850 OPS between Class A Advanced and Double-A in 2019. Jarren Duran, who batted third and started in left, went 2-for-4 with a pair of singles and a run scored.
On the mound, Jhonathan Diaz pitched the sixth inning and allowed one run to score on a hit and a walk. He struck out two batters. Right-hander Bryan Mata followed Hernandez out of the bullpen and pitched two scoreless innings with just one walk to three strikeouts.
Sept. 23: Scheduled day off for all Arizona Fall League teams.
Sept. 22: Surprise 2, Peoria 1
After making his AFL debut and going 1-for-4 on Friday, No. 4 prospect Jarren Duran picked up two more hits on Sunday, going 2-for-4 hitting in the two-hole for Peoria. No. 9 prospect C.J. Chatham got back to hitting after going 0-for-3 on Friday. His double to right-center field brought Duran home for Peoria's only run of the game. Chatham is now 6-for-16 with three doubles.
Sept. 21: Mesa 4, Peoria 1
After spending time in Boston to receive an organizational award, Jarren Duran recorded his first base hit of the AFL season with a single in the third inning for Peoria. C.J. Chatham, who batted 5-for-9 in his first two games, went 0-for-3 for the Javelinas, but scored a run after drawing a two-out walk in the first inning.
Sept. 20: Peoria 5, Mesa 1
Marcus Wilson put the finishing touches on Peoria's win with a two-run single in the top of the eighth. The 23-year-old, who finished 1-for-3 with two RBIs, is hitting .545 over the first few days of the AFL.
Sept. 19: Peoria 10, Glendale 3
It's been two games and a whole bunch of hits for No. 9 prospect C.J. Chatham. The infielder went 3-for-5 with a double, a walk and three runs scored in Peoria's 10-3 victory on Thursday night. He's now 5-for-9 with two doubles and six runs scored and also stole his first two bases of the season on Thursday. No. 17 prospect Marcus Wilson has kept pace. He had two more hits Thursday and is 5-for-8 himself over two games. Outfielder Jarren Duran (No. 4) has yet to play because he was in Boston receiving an award from the organization.
No. 5 prospect Tanner Houck spent most of his time after he reached Triple-A this season pitching out of the bullpen, but he was Peoria's starter on Thursday night. The right-hander went two innings and allowed a pair of unearned runs on two hits and two walks. He struck out one and got three ground-ball outs. Lefty reliever Yoan Aybar (No. 29) came into the game with a runner on and two outs in the seventh inning and got out of the jam, then went on to retire the side in order in the eighth. He got all four outs via the ground ball. No. 3 prospect Bryan Mata made 21 starts across two levels in 2019, but he came in to finish things off in his AFL debut. Mata was throwing 97-99 mph with his fastball, though he struggled with his command and hit a batter. He did, however, put up a zero in the ninth.
Sept. 18: Peoria 10, Salt River 6
Red Sox hitters played a key part in Peoria erasing an early 5-0 deficit and going on to win, 10-6. Marcus Wilson went 3-for-4 with a double, a walk and three RBIs. One single was 105.6 mph off the bat while his double was clocked at 101.2 mph. He also robbed Rockies slugger Roberto Ramos of extra bases to help preserve the lead in the bottom of the ninth inning with a nifty grab at the right field wall. C.J. Chatham had a pair of hits (100.5 and 98.8 mph off the bat), including a double of his own, scoring twice and driving in a run. On the mound, lefty Jhonathan Diaz tossed two scoreless innings, allowing just one hit and a walk while striking out three.