Leon to honor son on Players Weekend
Red Sox catcher's first child, Noah, due in late October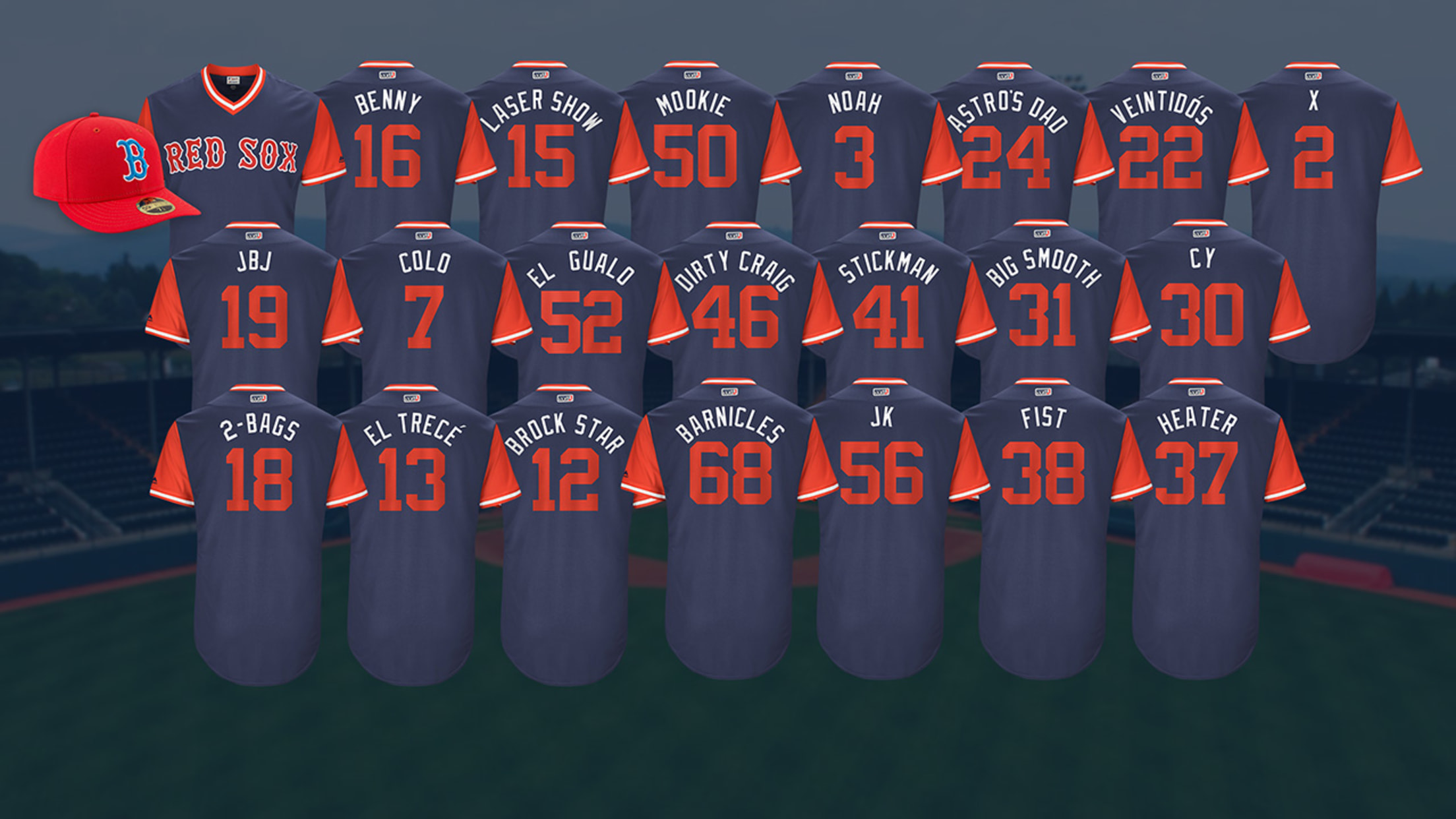 BOSTON -- Red Sox catcher Sandy Leon and his wife, Liliana, are expecting their first child in late October or early November and are hopeful they will have a World Series baby.But Leon will get to honor his son in a unique way well before the birth.MLB is holding an
BOSTON -- Red Sox catcher Sandy Leon and his wife, Liliana, are expecting their first child in late October or early November and are hopeful they will have a World Series baby.
But Leon will get to honor his son in a unique way well before the birth.
MLB is holding an inaugural Players Weekend from Friday through Sunday, and all players can choose whatever name they want on the back of their jerseys.
• Players Weekend gear available at MLBShop.com
While most are going with nicknames, Leon will have "Noah" on his during the Red Sox-Orioles series at Fenway Park.
"It makes me proud to be able to put my son's name on my jersey," said Leon. "That makes me feel good. My wife and I made that decision together. I don't have a nickname so I figured my son's name is perfect."
When Noah Leon is fully grown, perhaps he can throw that jersey on some day.
"We'll save the jersey so he can see it and be able to appreciate it in a couple of years," Sandy Leon said.
What led Sandy and Liliana to pick Noah as the name for their first child?
"We're Christians," Sandy Leon said. "My father-in-law and mother-in-law, they're pastors in Colombia, so we read the Bible, and we like the name."
The nickname is just part of the unique concept of Players Weekend. All players will wear colorful, non-traditional uniforms featuring alternate designs.
The players also get to wear and use uniquely colored and designed spikes, batting gloves, wristbands, compression sleeves, catcher's masks and bats.
Players will wear specially designed caps by New Era, and unique socks from Stance. During pregame workouts and postgame interviews, they will wear T-shirts highlighting a charity or cause of their choice.
"I think it's great," Leon said. "That's what it's all about, is playing the game and enjoying it, and it's a great idea to do something like this with the names on the jerseys. I really like it."
• Players Weekend: Nicknames of the game
Their jerseys feature white space that players can use to honor family members or coaches who helped advance their careers.
Wearing Noah's name on his jersey will only heighten Sandy's excitement for becoming a father.
"Of course, we can't wait. And it will almost be the offseason when he is born, so you can spend a lot of time with the baby," Leon said. "And hopefully we are playing in the World Series when he is born."
Game-worn, Players Weekend jerseys will be auctioned at MLB.com/auctions with 100 percent of net proceeds donated to the MLB-MLBPA Youth Development Foundation, a joint effort established in July 2015 by MLB and the MLBPA with an initial commitment of $30 million focused on improving the caliber, effectiveness and availability of amateur baseball and softball programs across the U.S. and Canada.
The uniforms were first be worn by the Pirates and Cardinals on Sunday during the MLB Little League Classic in Williamsport, Pa., during the 2017 Little League World Series. That game took place at Bowman Field, home of the Williamsport Crosscutters, a Phillies affiliate in the short-season Class A New York-Penn League.