High School Softball Spring Training
Welcome to the nation's premier High School Softball Spring Training experience. The Jackie Robinson Training Complex - Vero Beach, Florida, formerly Dodgertown, the longtime spring training home of the Brooklyn and Los Angeles Dodgers, was designed to give teams the opportunity to train, live and play together in a unique environment where athletes can develop their skills to the highest level.
Our highly dedicated staff has over 100 years of combined experience attending to the needs of professional sports teams and can offer your high school a one-of-a-kind spring training experience. From the moment your team arrives until it is time to leave, you will be immersed in a world that was created for one purpose: To build a championship team.
The Jackie Robinson Training Complex High School Softball Spring Training program provides an all-encompassing experience for teams, including our new state-of-the-art softball facility, dining and recreation, saving your group valuable time, energy and expense. This means more time for both on-field and off-field team activities to build that championship feeling.
High School Softball Spring Training teams will receive the following all-inclusive package:
Accomodations at one of our partner hotels (includes beachside hotels)
Meals daily in our on-site dining room with meals prepared by the same chef that served the Dodgers
Practice and game schedule based on coach's request
Scheduled use of batting cages
Qualified umpires for all games and scrimmages
Game balls
Water provided in dugouts
Top tier fields built to softball standards, quality partner hotels nearby and just miles from beautiful beaches… maximizing your gameday experience while saving energy and expense.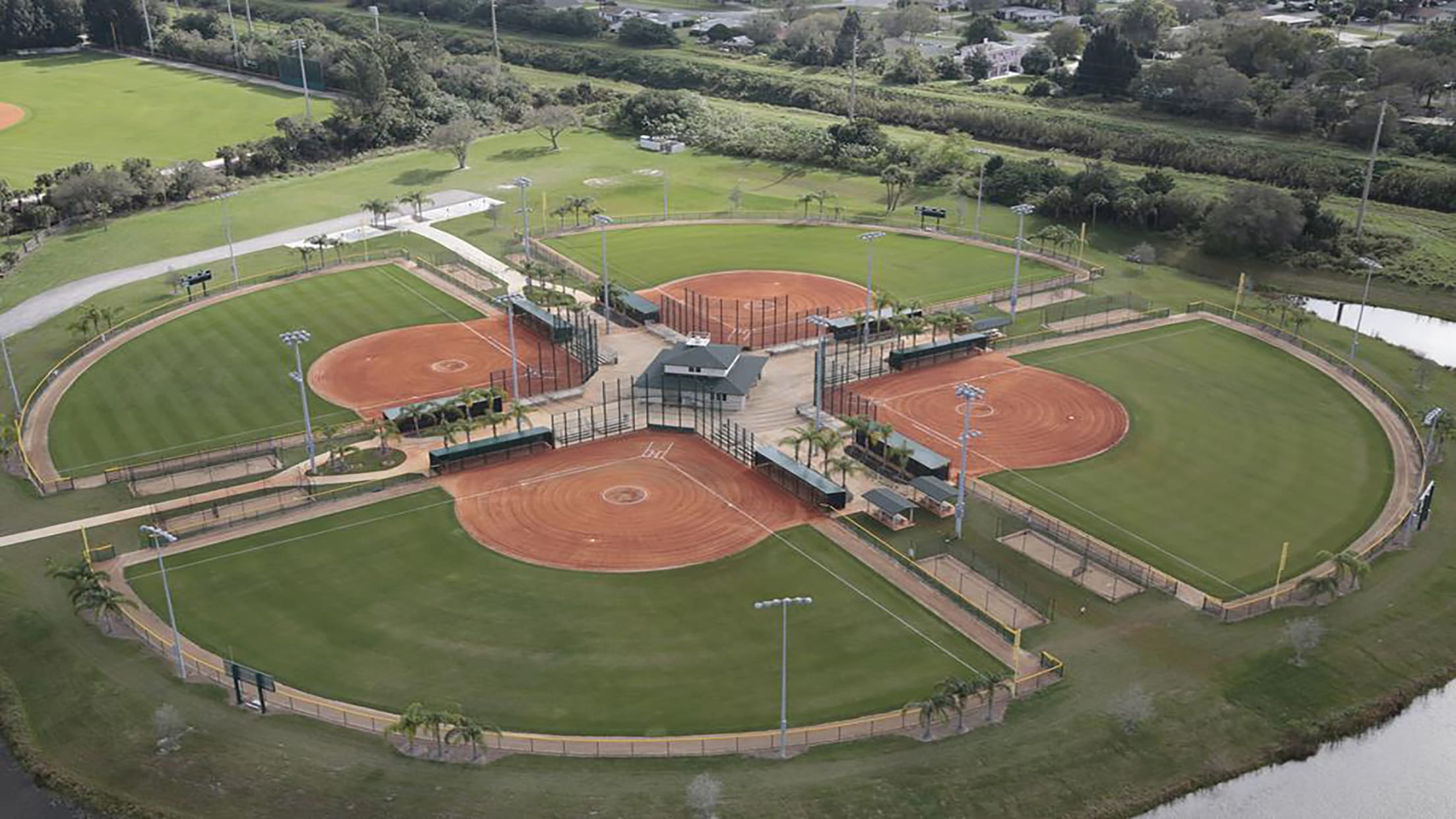 THE JACKIE ROBINSON TRAINING COMPLEX FIELDS WERE HOME TO THE
FHSAA WOMEN'S SOFTBALL STATE FINALS 2013 - 2019