Undrafted righty Goldsberry agrees with Rockies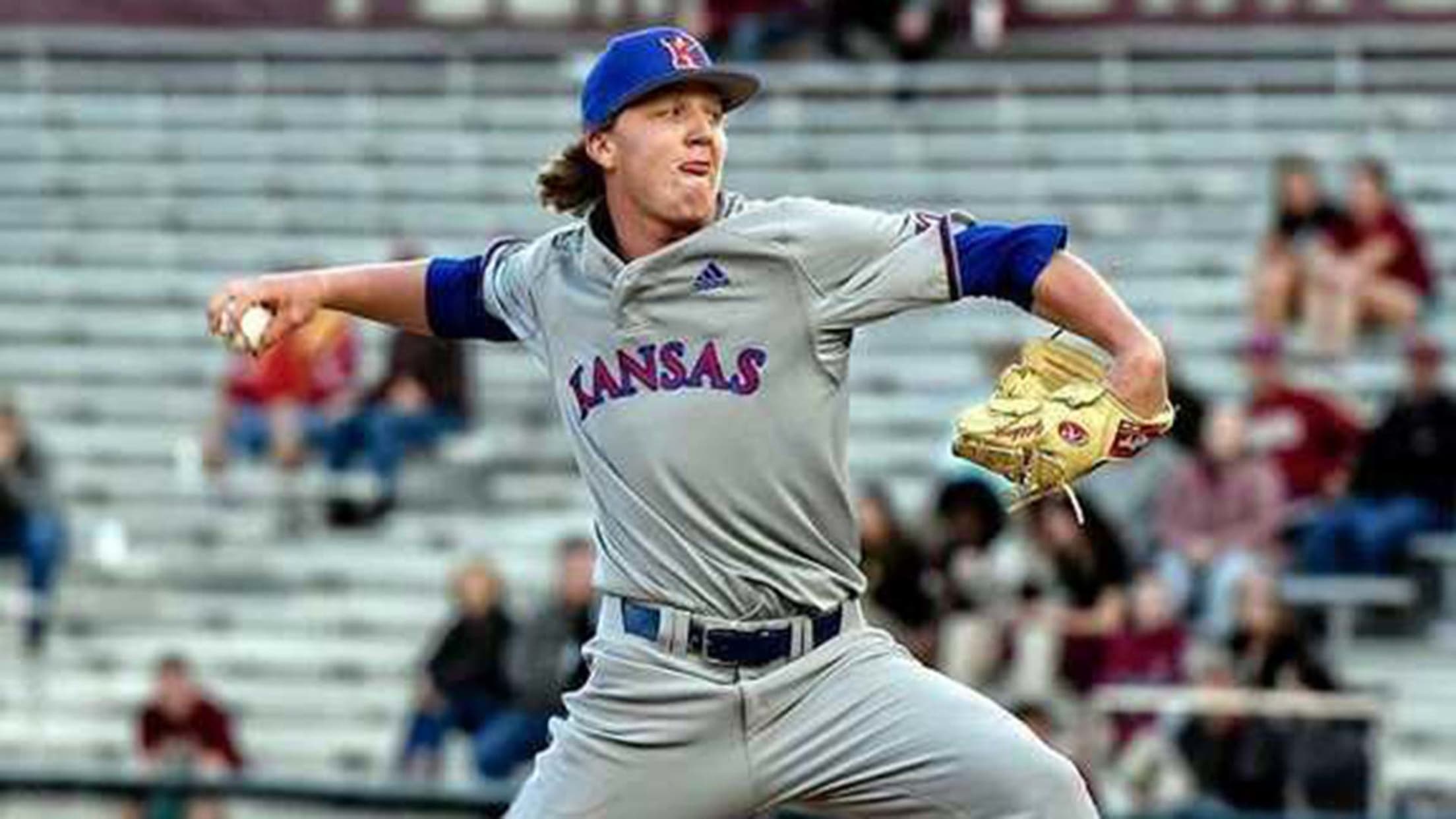 DENVER -- The Rockies' scouting relationships with players from the Denver area have paid off in another non-drafted free agent -- University of Kansas right-handed relief pitcher Blake Goldsberry, who agreed to terms with the club. The Rockies have not confirmed. During this past shortened collegiate season, Goldsberry -- an
DENVER -- The Rockies' scouting relationships with players from the Denver area have paid off in another non-drafted free agent -- University of Kansas right-handed relief pitcher Blake Goldsberry, who agreed to terms with the club. The Rockies have not confirmed.
During this past shortened collegiate season, Goldsberry -- an athletic 6-foot-4 and 215 pounds -- pitched 10 scoreless innings over seven games and struck out eight against one walk. Goldsberry starred at Cherry Creek (Colo.) High School, where he went 8-1 with a 2.33 ERA during his senior year, and he was a player in the Rockies Scout Team program during the fall season.
• Team-by-team: Undrafted free agent signing tracker
Goldsberry, an academic All-Big 12 selection throughout his collegiate days, has a fastball running 90-95 mph, an above-average changeup and a slider that has improved at Kansas.
So grateful for the opportunity to live out my childhood dream of representing my hometown team. Thank you to everyone who has supported me along the way and helped me get to where I am today. Go Rockies! pic.twitter.com/t8macrKrI1

— Blake Goldsberry (@BlakeGoldsberry) June 30, 2020
This year, former scout team players now in the Rockies' fold, along with Goldsberry, are 2020 MLB Draft fourth-round pick Case Williams of Douglas County High School (Castle Rock, Colo.) and undrafted free-agent catcher Luke Leisenring of Ralston Valley High (Arvada, Colo.).
The Rockies are known to have signed or agreed with three undrafted players -- Goldsberry, Leisenring and Delta State left-handed relief pitcher Tanner Propst. Rockies assistant scouting director Damon Iannelli and area scout Zack Zulli tracked Propst in high school, at Louisiana Tech and after he transferred to Delta State.