Bench coach Wakamatsu likely to stay in KC
Former Seattle manager interviewed for job as skipper in Arizona, Colorado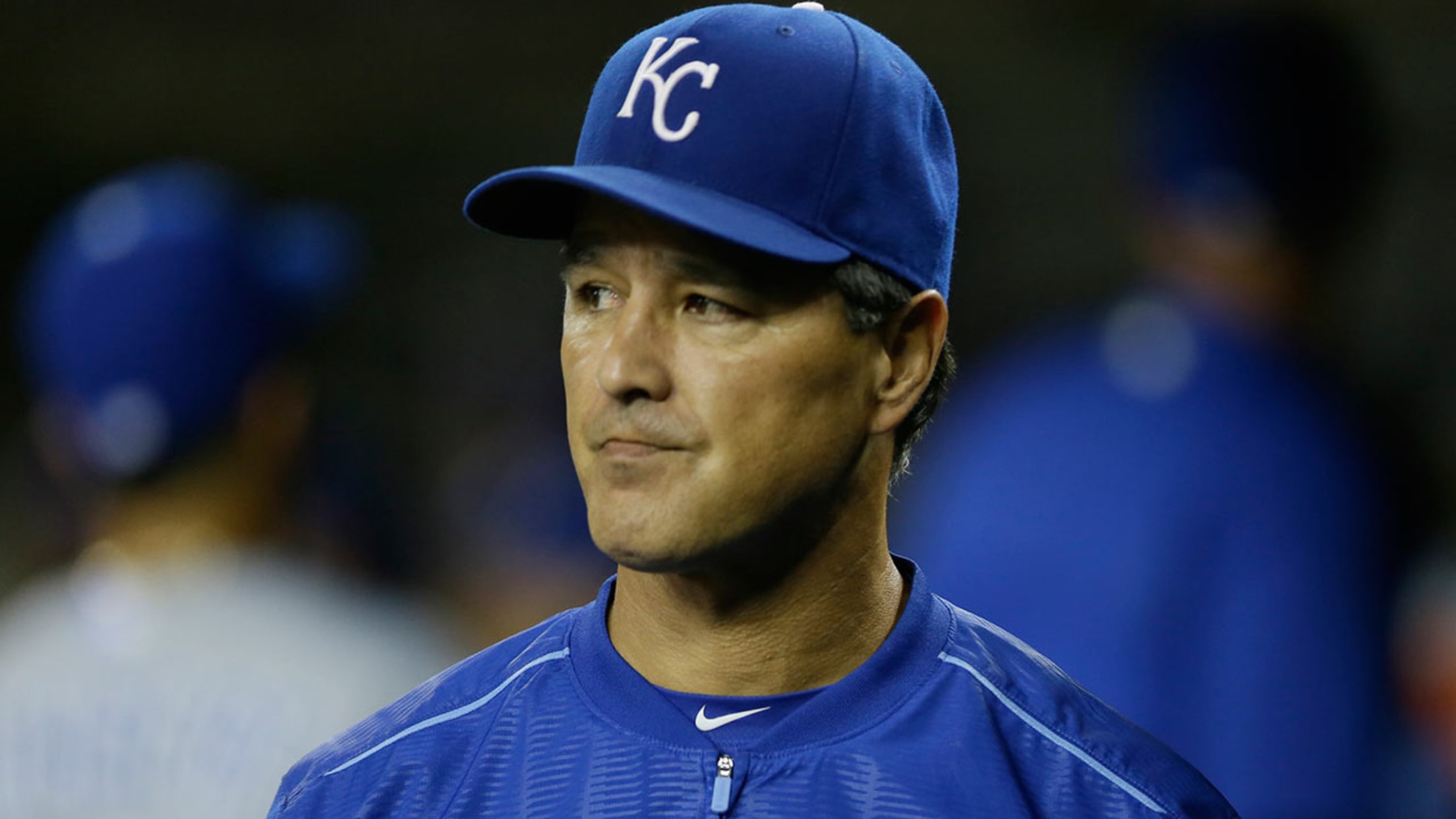 Royals bench coach and former Mariners skipper Don Wakamatsu is out of the running for the open managerial jobs in Arizona and Colorado. (Carlos Osorio/AP) (Carlos Osorio/AP)
KANSAS CITY -- Royals bench coach Don Wakamatsu recently interviewed for the D-backs and Rockies managerial jobs, but he is no longer in the running for either, a source told MLB.com.Wakamatsu, 53, has been Kansas City's bench coach since 2013 and a trusted advisor under manager Ned Yost.Announcements on the
KANSAS CITY -- Royals bench coach Don Wakamatsu recently interviewed for the D-backs and Rockies managerial jobs, but he is no longer in the running for either, a source told MLB.com.
Wakamatsu, 53, has been Kansas City's bench coach since 2013 and a trusted advisor under manager Ned Yost.
Announcements on the managerial hirings for Arizona and Colorado could come within the next few days.
Wakamatsu was the Mariners' manager from 2009-10. He has expressed an interest in becoming a manager again over the past year.
Wakamatsu previously was the Rangers' bench coach from 2003-07 and the A's bench coach in '08. After leaving Seattle, Wakamatsu served as bench coach for Toronto in '11-12.