What everyone got wrong about the NL West
Five things we 'knew' about teams in spring that changed by fall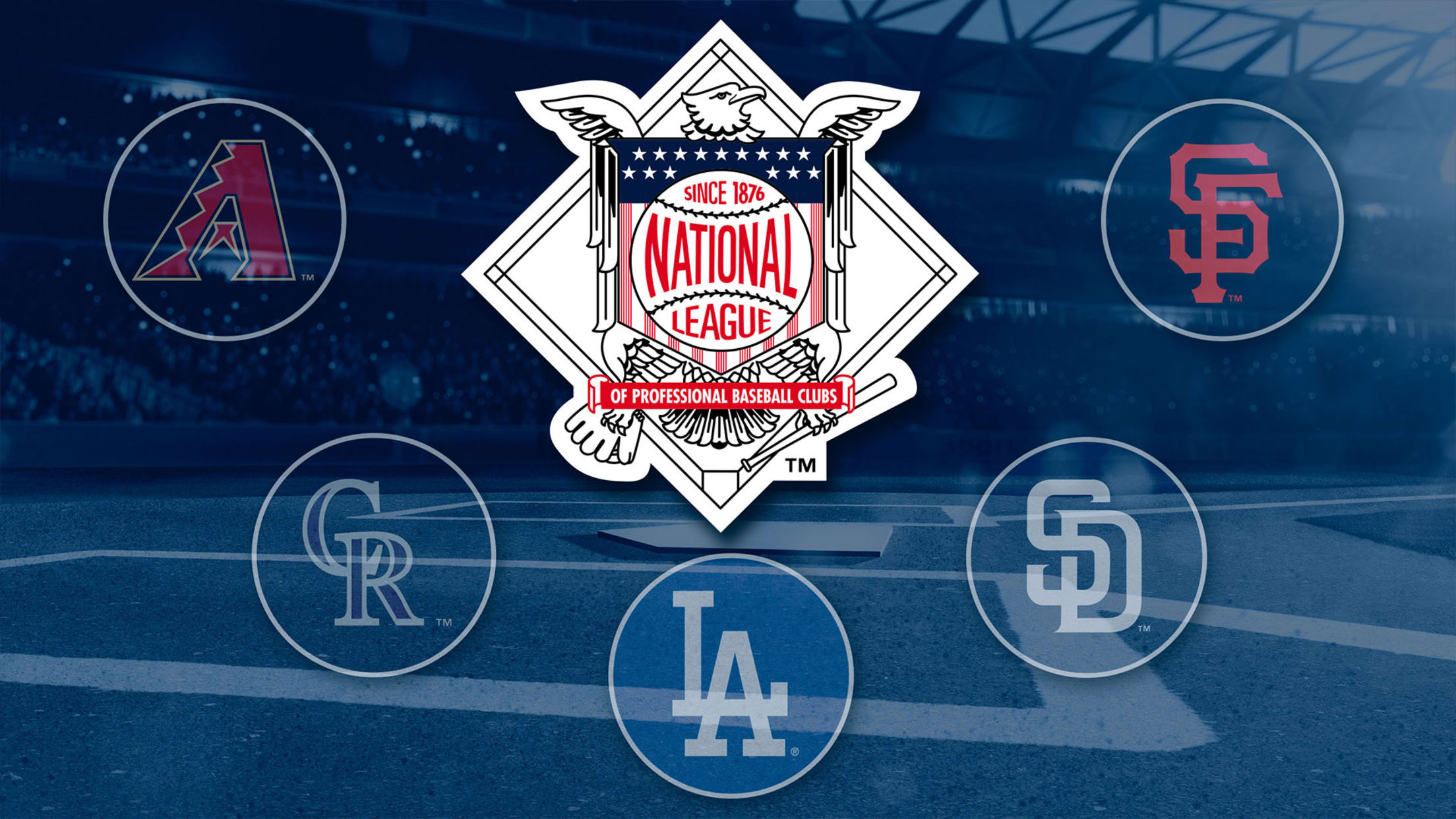 Baseball has a funny way of ruining prescripted narratives. On the surface, the 2019 National League West race has gone according to plan. The Dodgers, heavily favored in March, were crowned as division champions on Tuesday. The four teams chasing L.A. have dealt with some predictable ups and downs. And
Baseball has a funny way of ruining prescripted narratives.
On the surface, the 2019 National League West race has gone according to plan. The Dodgers, heavily favored in March, were crowned as division champions on Tuesday. The four teams chasing L.A. have dealt with some predictable ups and downs.
And yet, all five clubs have gone off the script of conventional preseason wisdom. With that in mind, here's a look at one thing we got wrong about each team in the National League West.
D-backs: The D-backs couldn't restock their roster for the future while also contending for the playoffs
The D-backs have challenged conventional wisdom this season with their playoff push. They traded their best player, Paul Goldschmidt, before the season. Then they traded their best pitcher, Zack Greinke before the Trade Deadline.
They still might be better than they were in 2018.
Carson Kelly, a 25-year-old catcher acquired in the Goldschmidt deal, owns an .866 OPS. Eduardo Escobar, re-signed for $21 million over three seasons, has been worth 4.0 bWAR (Wins Above Replacement). Zac Gallen, the 24-year-old righty acquired from Miami at the Deadline, has posted a 2.61 ERA in seven starts for Arizona.
Those three examples speak to the strategy of D-backs general manager Mike Hazen. All three will help in the future. All three are also helping Arizona push for a Wild Card spot in the present.
Dodgers: Kenley Jansen was immune from regression
The Dodgers clinched their seventh consecutive division title on Tuesday night. Their biggest weakness this season was one of their biggest strengths for the past six.
At the back end of the bullpen, Jansen hasn't been the reliable closer he's been for most of the past decade. Jansen has blown seven saves this year and he owns a 3.79 ERA (a career high) and a 1.10 WHIP (nearly a career high).
As always, Jansen can rely on a wealth of postseason experience and hope things will turn around under the bright lights. He owns a 2.08 ERA in 39 playoff games, and he clearly has experience on the big stage. But the Dodgers have questions at the back end of their bullpen this October that weren't there for the rest of their run of NL West dominance.
Giants: Buster Posey would regain his offensive prowess following major hip surgery
The Giants were optimistic Posey would come back and anchor the middle of their lineup after undergoing surgery to repair a torn labrum and microfracture in his right hip -- injuries that left him compromised for much of 2018. Posey spent the offseason rehabbing and was back behind the plate on Opening Day. But he hasn't rebounded offensively as the Giants had hoped. The 32-year-old veteran entered Wednesday batting .257, 45 points below his career average. He has six home runs in 373 at-bats, and his .694 OPS is on pace to be the lowest of his career.
"If you look at my numbers, you can tell I haven't had the greatest year," Posey said. "So confidence is probably not going to be at an all-time high."
Posey continues to deliver value for the Giants with his defense, but his season-long struggles at the plate will be cause for concern ahead of 2020 and '21, the final two years of his contract.
Padres: The middle infield of the future is set
Half of it is. Before a back injury sidelined Fernando Tatis Jr. in August, he was on pace for one of the greatest rookie seasons in franchise history. At 20, he was the Padres' most impactful player in 2019, and there's still room to grow. He's locked up the shortstop job in San Diego.
The second base job? That's still up for grabs. Luis Urias hasn't taken hold of it as the club hoped. Urias surprisingly began the season in the Minors. He began receiving regular big league playing time early in the second half, and he was hitting just .208 with a .619 OPS in 54 games this season entering play on Wednesday.
The Padres remain optimistic Urias can be Tatis' long-term double-play partner. But they're also looking to break open their contention window next season, and they need more production than what the 22-year-old Urias has given them this season.
Rockies: The Rockies' young pitching staff was poised for a big season
At long last, the Rockies solved their rotation issues in 2018. Kyle Freeland developed into a legit front-line starter. German Márquez, Tyler Anderson and Jon Gray all showed promise. Colorado thought it had the pieces in place for one of the best rotations in franchise history.
That hasn't materialized. Entering play on Wednesday, the Rockies owned a 5.93 ERA, the worst mark in the Major Leagues. By mid-August, all five starters from their Opening Day rotation had landed on the injured list.
Marquez and Gray have shown positive signs this year. But they haven't done enough to overcome poor showings from Freeland (6.98 ERA), Anderson (11.76), Chad Bettis (6.08) and Jeff Hoffman (7.06). The Rockies have serious questions to ask themselves about their starting pitching this offseason.