Helton joins baseball staff at Tennessee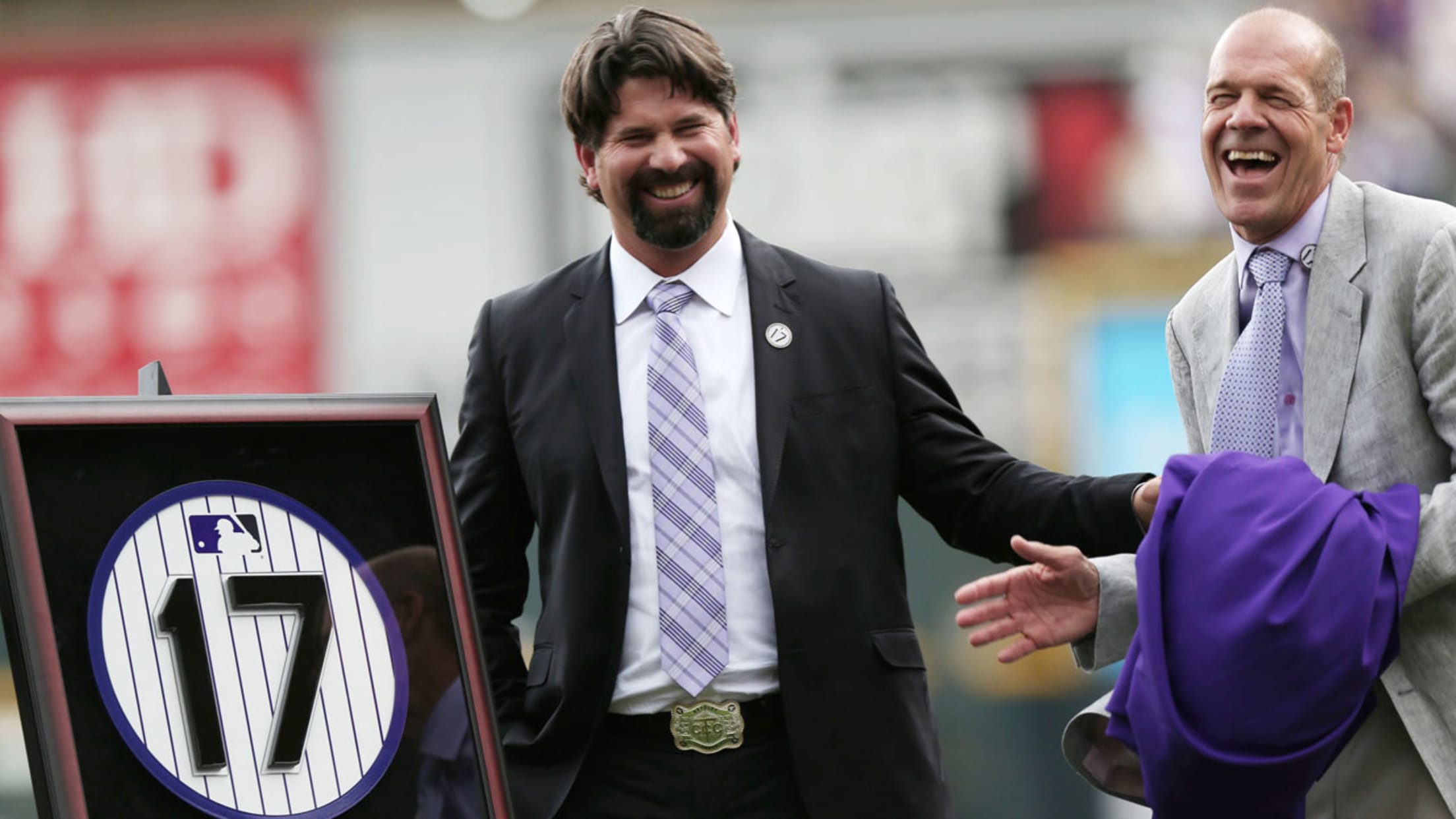 In 2014, Todd Helton became the first Rockies player to have his jersey number retired. (AP)
DENVER -- Former Rockies star Todd Helton has returned to his roots by joining the baseball staff at the University of Tennessee, where he will serve as director of player development, the school announced on Friday in a press release.Helton, in a volunteer position with the Volunteers, "will be responsible
DENVER -- Former Rockies star Todd Helton has returned to his roots by joining the baseball staff at the University of Tennessee, where he will serve as director of player development, the school announced on Friday in a press release.
Helton, in a volunteer position with the Volunteers, "will be responsible for maintaining alumni relations, assisting with on-campus recruiting, collaborating with UT's coaching staff and helping Tennessee's current players make informed decisions about pursuing professional baseball careers," the UT announcement said.
Helton said in the statement, "After spending three years at Tennessee and 17 years in the Major Leagues with the Colorado Rockies, I really wanted to give back to the program any way I can."
Tennessee coach Dave Serrano said, "It's an honor to have one of Tennessee's best players coming back to be with our program. Our players and coaching staff will benefit from having Todd Helton's presence around the ball field."
In 2014, Helton became the first Rockies player to have his jersey number -- 17 -- retired. At Tennessee, he was the 1995 National Collegiate Player of the Year, won the Dick Howser Award from USA Today/Baseball Weekly, the Baseball America National Player of the Year award, and was named Collegiate Baseball's co-National Player of the Year and the Southeastern Conference Male Athlete of the Year. Helton was the Rockies' No. 1 pick in the 1995 Draft.
Helton also played three seasons of football as a quarterback for the Vols.