2022 Ticket Plan Information Request
If you have additional questions on the Rockies Passport, please use the button below to fill out the Ticket Information form or call 303-ROCKIES (762-5437) to speak with a representative.
Rockies Ticket Guarantee
The Rockies guarantee that if any of the games in your Ticket Plan are cancelled or have restricted capacity due to COVID-19 that inhibits the use of your specific seats, you have our assurance that the value of the impacted games will be credited to your Rockies account for future games.
2021 Mini-Plan Benefits
Benefits subject to change based on final seating and stadium requirements for health and safety purposes.
Significant savings over the single game price
Guaranteed Postseason ticket opportunity for all packages
Identification Card good for 10% off at Rockies Dugout Stores
Mini-Plan Ticket Exchange Program
Digitally manage tickets through the MLB Ballpark app and My Rockies Account.
Easy entry via Plan Holder Gates
Opportunity to purchase Discounted Parking
Subscription to the Rockies' official monthly publication, Rockies Magazine
Access to private hotline for ordering additional game tickets at a discounted price without any service fees
Coors Field Seating Chart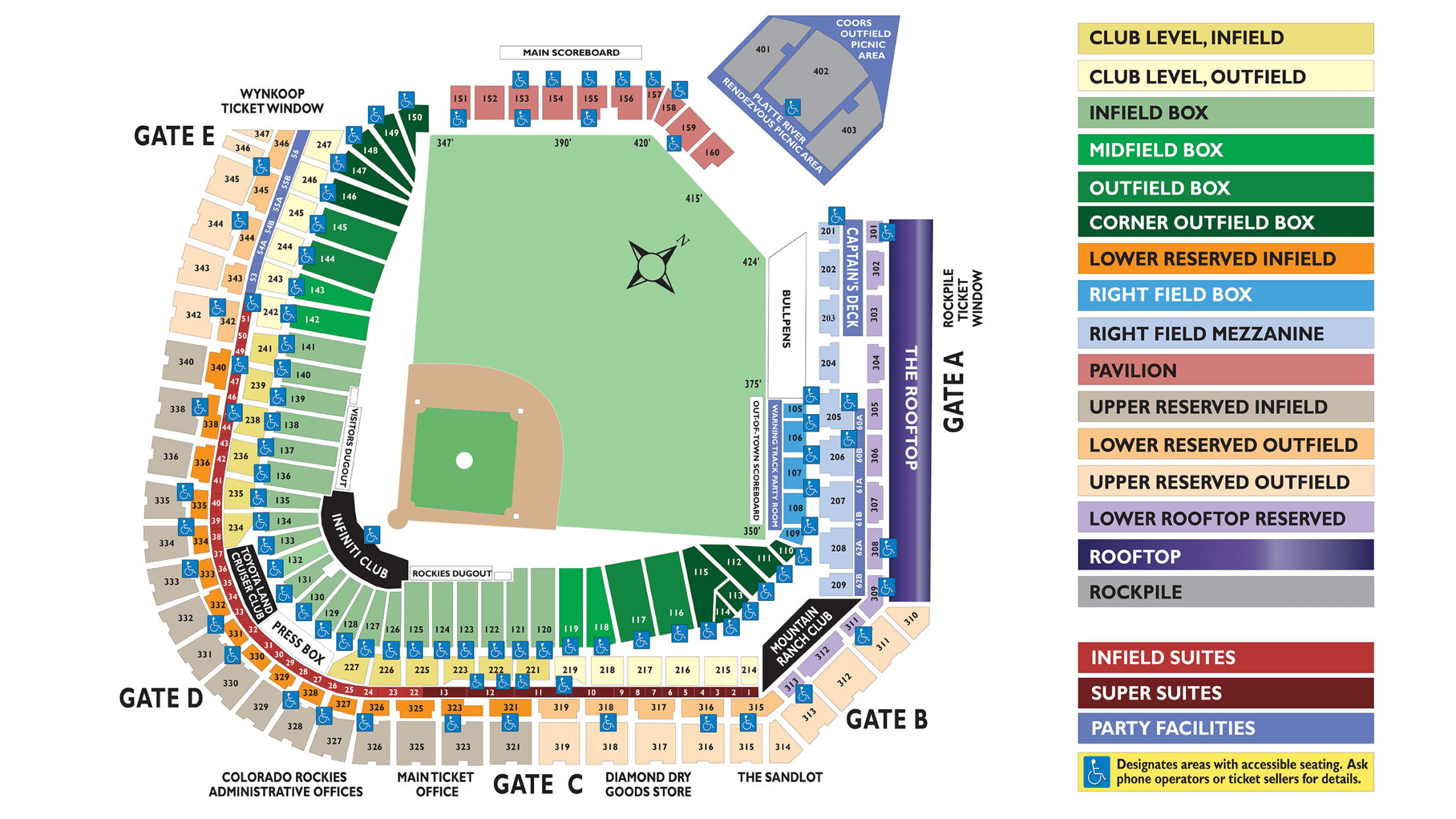 Netting runs from the front of Sections 112-147.
Resale Information
Ticket plans are not eligible to be purchased by ticket brokers or resellers (or anyone who represents a ticket broker or reseller).
The Colorado Rockies reserve the right to not sell Ticket Plans to any prospective or actual purchaser who fails to provide complete and accurate contact information. By attempting to purchase or actually purchasing a Ticket Plan, the purchaser grants the Rockies the right to confirm the accuracy and completeness of all information provided by the purchaser, including the following:
Name on Account
Billing and Mailing Address
Phone Number
Email Address
Credit Card