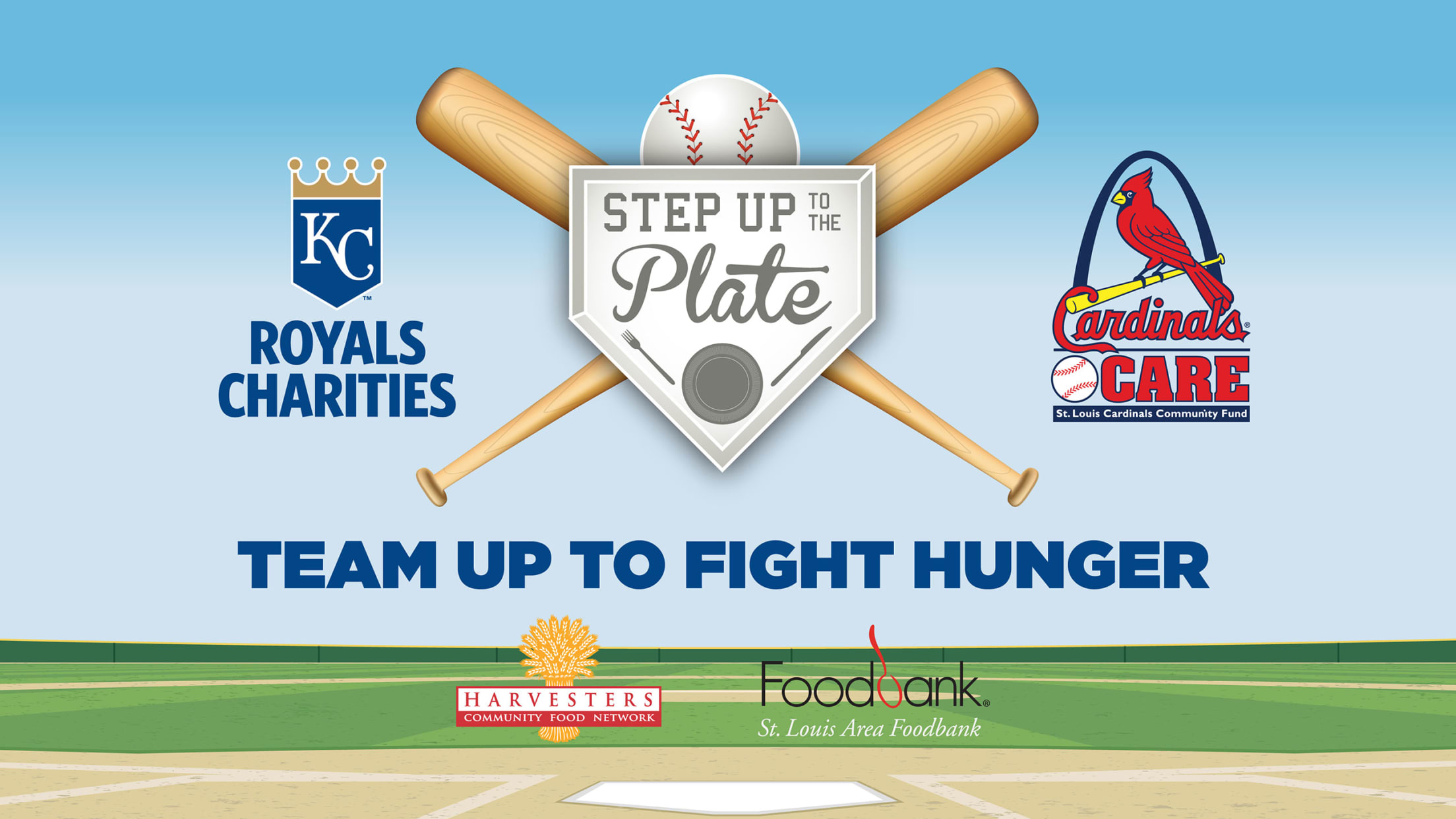 Thank you for Stepping Up to the Plate with us and the St. Louis Cardinals to combat food insecurity in our region!
The Royals and Royals Charities remains committed to Step Up to the Plate to fight hunger in our community. For more information on how the Royals have been working to combat hunger in our area due to COVID-19, visit royals.com/royalsrespond.
About Harvesters
Harvesters-The Community Food Network is the Feeding America food bank serving a 26-county area of northwestern Missouri and northeastern Kansas. Harvesters provides food and related household products to more than 760 nonprofit agencies including food pantries, community kitchens, homeless shelters, children's homes and others. As a certified member of Feeding America, Harvesters is a registered 501(c)3 nonprofit organization included in a nationwide network of more than 200 food banks.
Harvesters' Mission
Harvesters feeds hungry people today and works to end hunger tomorrow. Harvesters fulfills its mission through programs that feed children, families and seniors and teach about good nutrition.
Harvesters Response during COVID-19
What is the COVID-19 impact on hunger in our region?
The need for food assistance in Harvesters' 26-county service area remains high, with partner agencies reporting an increase on average of about 40 percent in the number of people seeking food assistance. Many of these are people who have never needed help before and have suddenly found themselves without a job, fewer hours, or with children who used to get their breakfast and lunch at school.
The number of food-insecure people in Harvesters' service area has increased by more than 100,000 since the pandemic. Now, it's estimated 433,000 are at risk of hunger, including 1 in 4 children in our region. Before COVID-19, there were 303,000 people at risk of hunger, including 1 in 7 children.
How is Harvesters responding to the need?
Harvesters is distributing record amounts of food. Since mid-March, Harvesters has distributed more than 30 million pounds of food. This is nearly 7 million pounds more than the same time period last year.
During this crisis, mobile food distributions are the safest, most effective, and accessible way to get food to people. Distribution is done in a drive-through fashion, which limits face to face contact.
In our normal operational model, Harvesters' network provides more than 200 mobile food distributions every month. However, to meet the increased need, an additional 60 mobile food distributions have been added.
Harvesters held two Mega Mobile Distributions: one in Kansas City, Kansas in April and one in Kansas City, Missouri in May at the Truman Sports Complex. Each of these distributions provided food to about 8,000 people.
How have Harvesters' operations been impacted by COVID-19?
The number of traditional food drives decreased dramatically with schools and workplaces closed. Total nonperishable food drive donations declined nearly 350,000 pounds from March to June, compared to same time period last year.
Harvesters has been purchasing nonperishable food items to fill the gap and respond to increase demand for this product. Food costs increased by $450,000 during July compared to July of 2019.
For more information on Harvesters – The Community Food Bank, click here.
For more information on the St. Louis Area Foodbank, click here.