Skoglund added to KC rotation, replacing Junis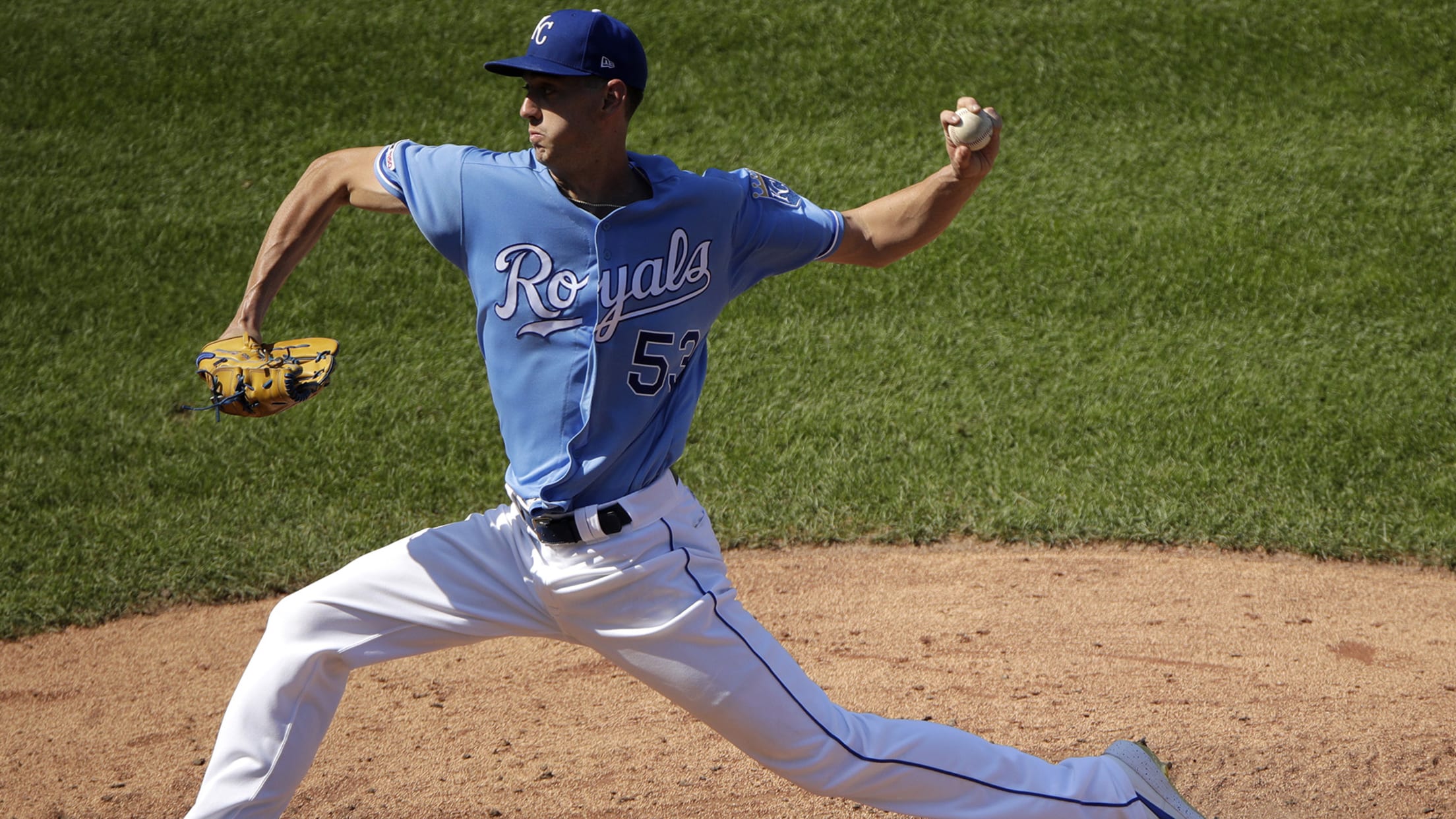 OAKLAND -- Hoping that Eric Skoglund can propel himself into the offseason on a positive note, the Royals will insert the left-hander into the starting rotation, beginning with Friday's game at Minnesota. As manager Ned Yost indicated earlier this week, right-hander Jakob Junis will be dropped from the rotation for
OAKLAND -- Hoping that Eric Skoglund can propel himself into the offseason on a positive note, the Royals will insert the left-hander into the starting rotation, beginning with Friday's game at Minnesota.
As manager Ned Yost indicated earlier this week, right-hander Jakob Junis will be dropped from the rotation for the remainder of the season to clear room for Skoglund, who probably will receive two starts before the season concludes.
Skoglund can use the extra activity. He began the season on an 80-day suspension for testing positive for two performance-enhancing substances. He has made two starts and two relief appearances for the Royals, posting an 0-1 record with an 8.36 ERA. In 14 Major League innings in 2019, he has walked seven and struck out two. He also went 3-5 with a 6.04 ERA in 13 Minor League starts, 11 at Triple-A Omaha and two at Double-A Northwest Arkansas.
Skoglund was considered for a spot in the rotation earlier in the season but was eclipsed by Jorge López, who has compiled a 3.27 ERA in his last four starts.
Yost reiterated that Junis, who has exceeded 170 innings for the second year in a row, has nothing to gain by starting another game or two.
"I don't see any positives or benefits for Junis anymore," Yost said. "Where he's at in the year, I think it's probably best for him to call it a year and focus on the things he needs to do to make himself better."
Chris Haft has covered the Major Leagues since 1991 and has worked for MLB.com since 2007. Follow him on Twitter at @goodforball.