'Lots of joy': Kids come to Play Ball in Omaha
Event offers taste of MLB, college ahead of historic game, CWS
OMAHA, Neb. -- With the Detroit Tigers and Kansas City Royals set to play the first MLB game in Nebraska history Thursday at TD Ameritrade Park Omaha (televised nationally by ESPN at 8:05 p.m. ET.), the stadium was teeming with ballplayers of a different kind the day before. MLB and
OMAHA, Neb. -- With the Detroit Tigers and Kansas City Royals set to play the first MLB game in Nebraska history Thursday at TD Ameritrade Park Omaha (televised nationally by ESPN at 8:05 p.m. ET.), the stadium was teeming with ballplayers of a different kind the day before.
MLB and USA Baseball commemorated the big league game with a PLAY BALL event Wednesday for children ages 5-13.
The kids were divided into five groups and rotated among different stations that represented skills common to baseball and softball, including Bat and Ball, Base Running, Agilities, Grounders and Pop Ups and Home Run Derby.
Many of the children attending the free event were from the Police Athletics for Community Engagement (P.A.C.E.) program in Omaha.
All in attendance received a bat and ball set, PLAY BALL-branded T-shirts and wristbands to take home.
Royals Hall of Fame pitcher Dennis Leonard and former Royals player Mark Teahen were in attendance to play with and help coach the kids.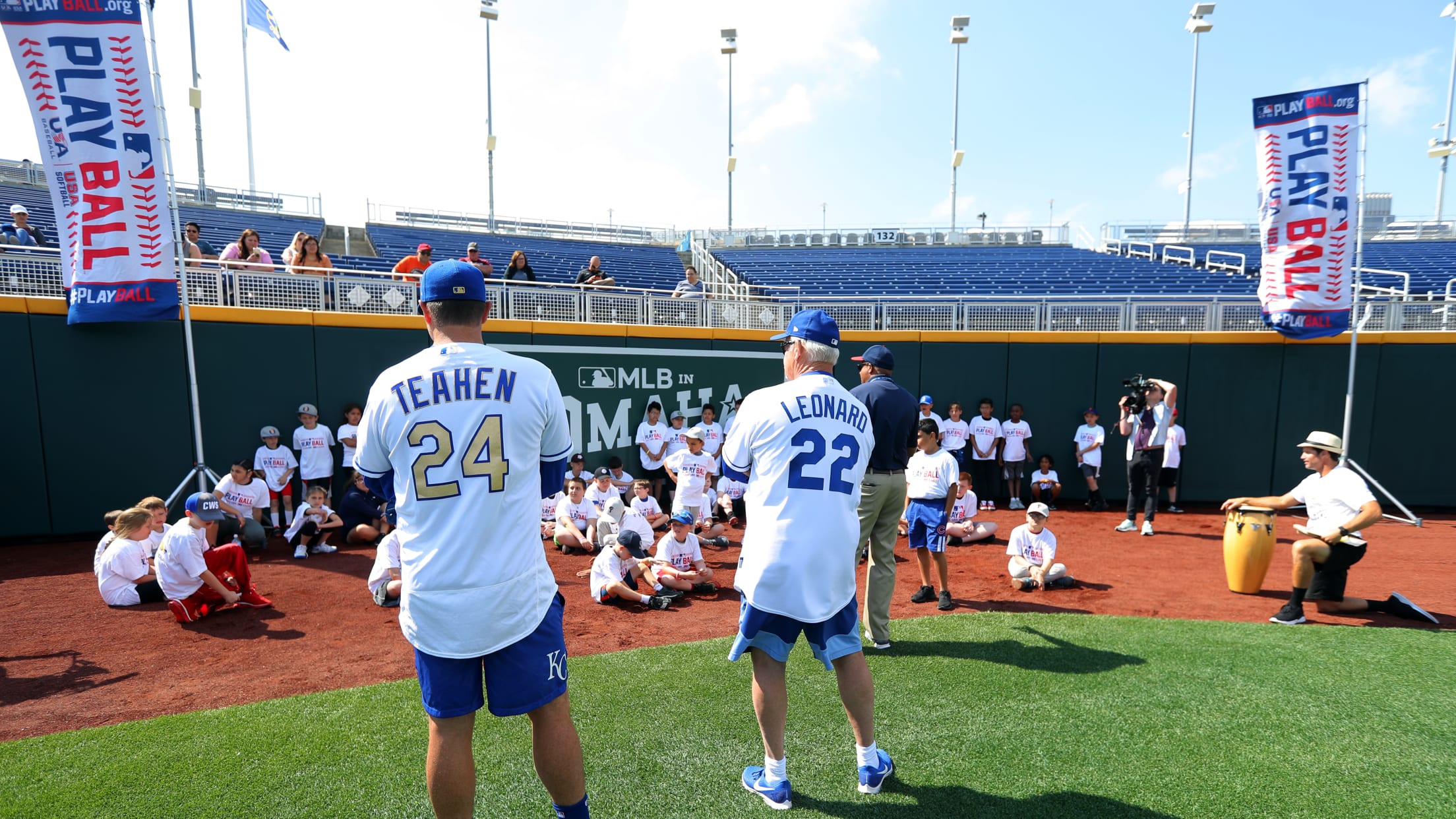 Tony Reagins, MLB executive vice president of baseball and softball development, said the run-up to the Tigers-Royals game and the College World Series, which begins Saturday in Omaha, was a natural fit for PLAY BALL.
"The coordination between the College World Series and the stadium folks, it's really worked out well for us because it allows these kids to kind of get a glimpse of what college baseball looks like and what Major League Baseball looks like," Reagins said.
"And then to allow them to run around on the same field that the big leaguers and high-level college players will be playing on, it's a cool experience for them."
Leonard, who won 144 games with the Royals from 1974-86, spent the morning tossing soft rubber balls to batters at the Bat and Ball station.
"I thought I was on a pitch count," Leonard said, smiling. "But I think I superseded that by about a hundred pitches, but it doesn't feel bad. I think I can bounce back and do it again in about a month."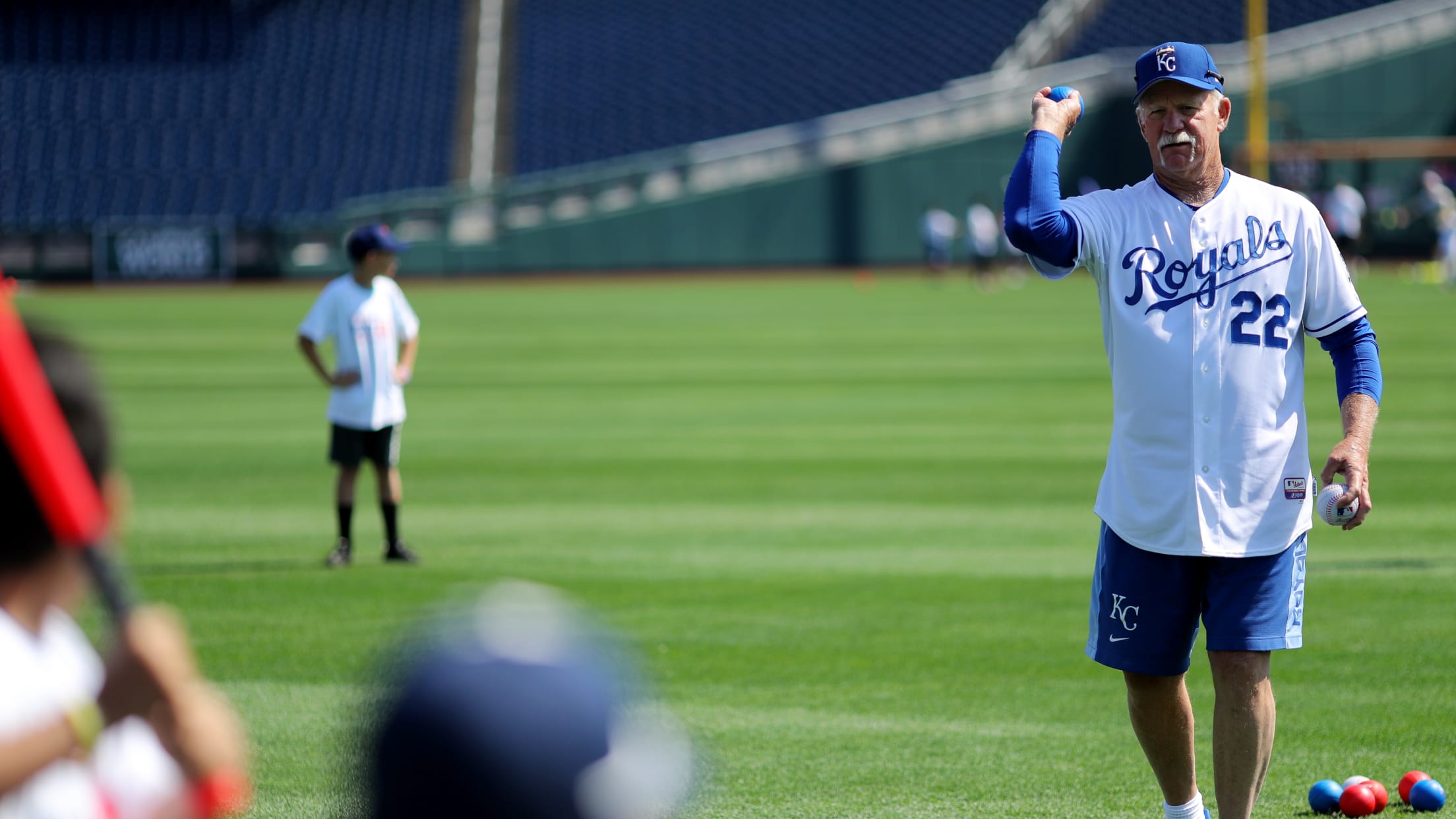 Leonard occasionally, and harmlessly, "plunked" a batter with an errant toss.
"You got to do that," Leonard joked. "See? That's what they don't do in baseball today. You know, these guys take these vicious swings, and the pitchers can't do anything about it. A hitter's got to learn some of this stuff. You just don't do that."
Teahen helped the batters get situated at the plate before facing Leonard.
"It's tons of fun," Teahen said. "Anytime you can kind of share baseball with young kids, especially when they first get introduced to it, it's awesome.
"This PLAY BALL seems to be a great idea, just getting the kids excited about being on the field and learning the game of baseball is pretty cool."
Many of the on-field events were led by James Lowe, who goes by the nickname of "Coach Ballgame."
He encouraged the children to be positive with and cheer for each other, incited them to dance and play a conga drum and let them each come up with nicknames for themselves that Lowe used throughout the morning.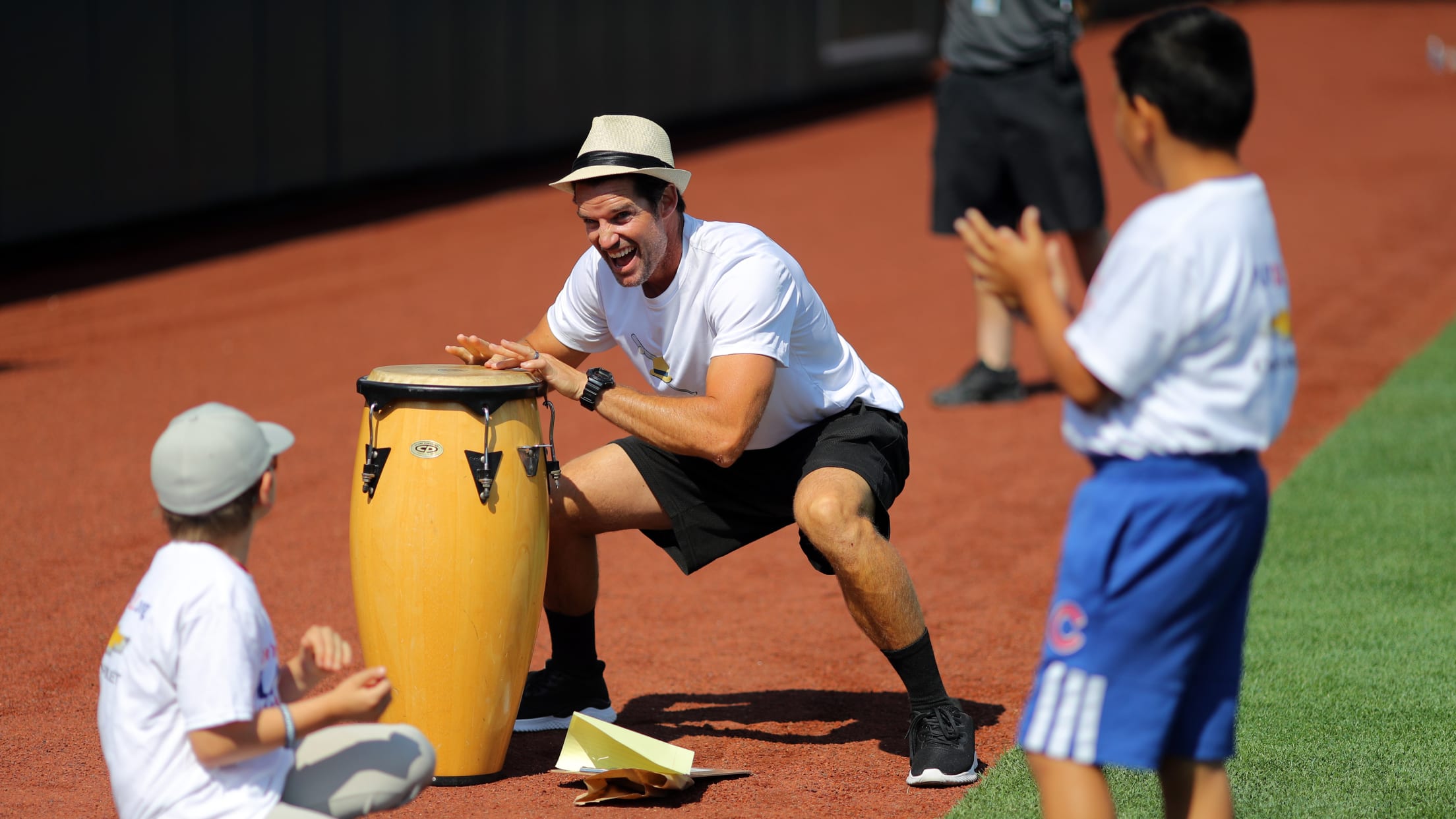 Lowe said he loves working with a kid who doesn't know if they want to play baseball or hasn't had a chance yet to do so.
"I like to build this little club where, if you're going to be considered a ballplayer, then you're in this club where we're going to have lots of fun, lots of joy, we're going to be kind," Lowe said.
"We're going to be saying, 'Attaboy' and 'Attagirl' all the time. When I played the game, I did it because I just had so much fun doing it. Me as a kid on a baseball field, nothing else mattered."