Royals retired numbers on display in Surprise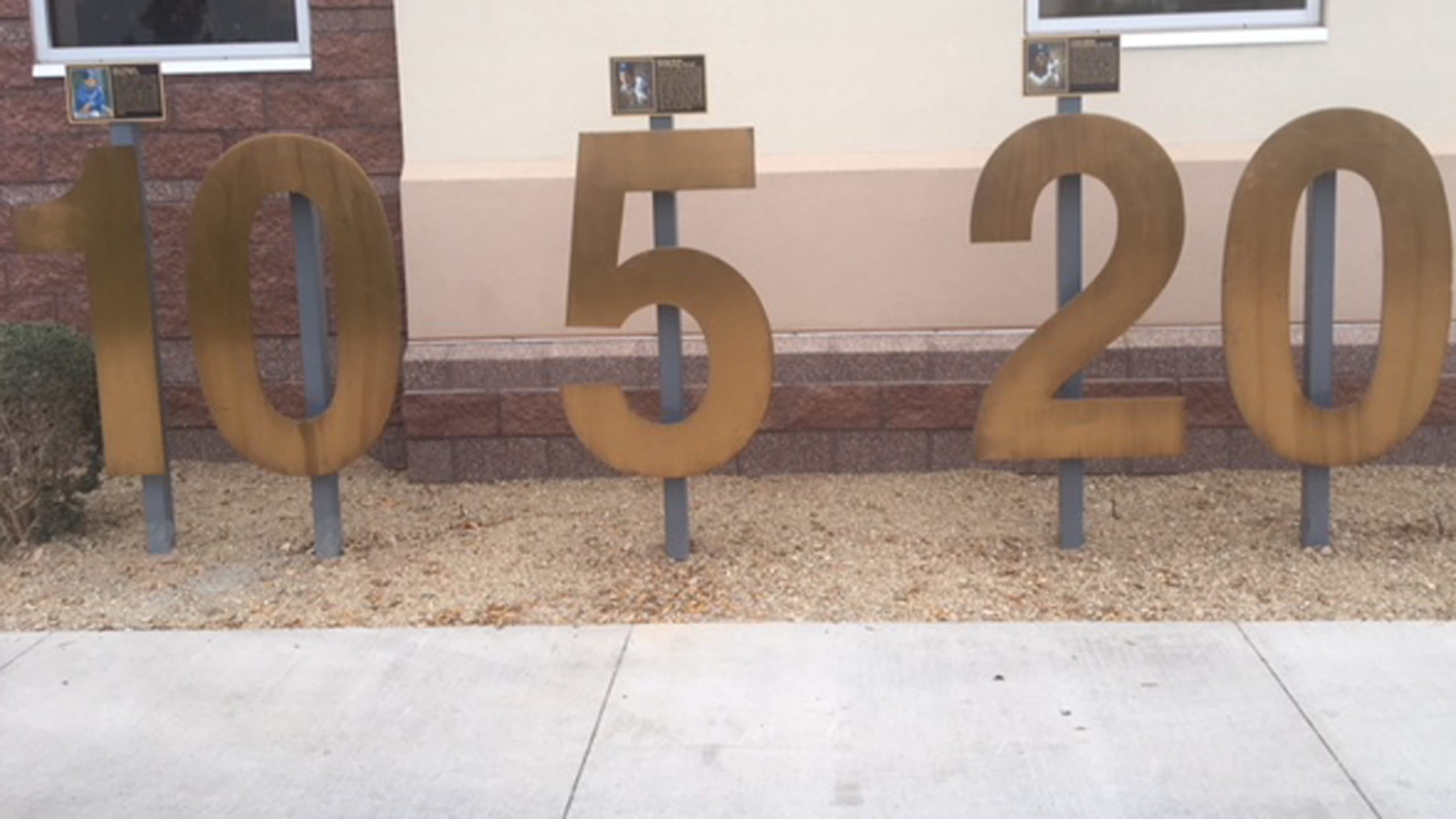 SURPRISE, Ariz. -- One of the first things you'll notice this year as you approach the Royals' Spring Training facilities are three large gold-painted metallic numbers displayed in a rock garden.Those metallic numbers -- 5 (George Brett), 10 (Dick Howser), 20 (Frank White) -- represent the three retired jerseys in
SURPRISE, Ariz. -- One of the first things you'll notice this year as you approach the Royals' Spring Training facilities are three large gold-painted metallic numbers displayed in a rock garden.
Those metallic numbers -- 5 (George Brett), 10 (Dick Howser), 20 (Frank White) -- represent the three retired jerseys in club history and are displayed smartly outside the main clubhouse building.
And here's the really cool part: Those metallic numbers were saved off the old Crown Scoreboard at Kauffman Stadium, a scoreboard that was torn down during renovations at The K in 2008.
The operation was the brainchild of Royals vice president/assistant general manager Scott Sharp and Royals Hall of Fame director Curt Nelson. The numbers had been stored back at Kauffman Stadium, then transported in 2016 on the team bus prior to Spring Training.
Nick Leto, manager of Arizona operations for the Royals, said the team contemplated the perfect presentation of the numbers and consulted several firms before settling on bluemedia to handle the project.
"I thought it came out pretty well," Leto said. "It was a long process, but we wanted it done right."