Q&A: Former Royal Balboni on career, Moose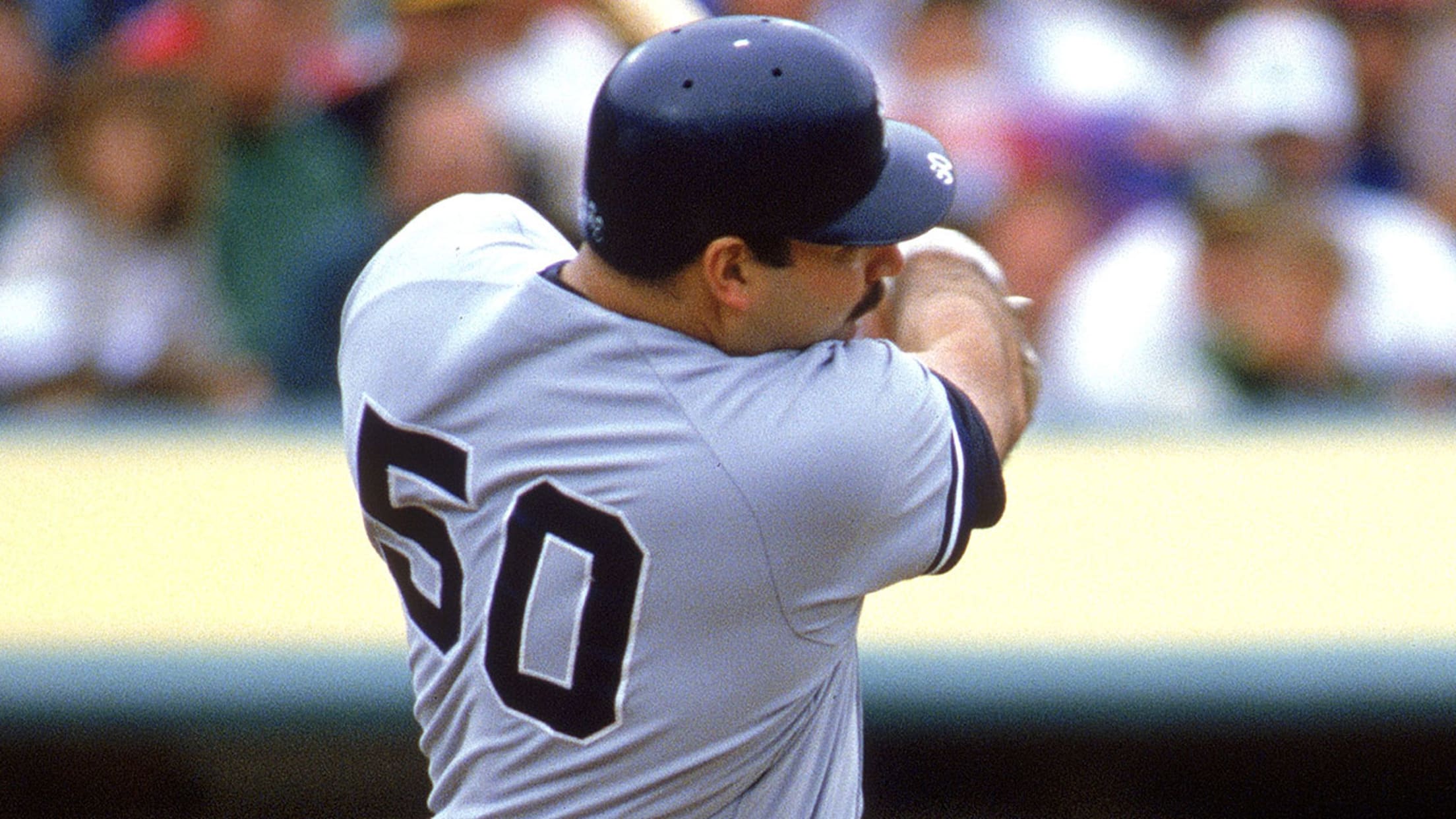 Steve Balboni was traded from the Yankees to the Royals prior to the 1984 season. He spent five years in Kansas City. (Getty)
Nearly 27 years old, after spending minimal parts of three seasons in the Majors with the Yankees, Steve Balboni was traded to the Royals prior to the 1984 season for pitcher Mike Armstrong.There was one purpose in acquiring Balboni -- the Royals wanted a legitimate home-run hitter. Royals Stadium was
Nearly 27 years old, after spending minimal parts of three seasons in the Majors with the Yankees, Steve Balboni was traded to the Royals prior to the 1984 season for pitcher Mike Armstrong.
There was one purpose in acquiring Balboni -- the Royals wanted a legitimate home-run hitter. Royals Stadium was far from a home-run park, but Balboni fit the bill.
• Balboni's career stats
In fact, in 1985, with the Royals on their way to a World Series championship, Balboni hit 36 home runs, a club record that stood until Mike Moustakas broke it Wednesday night in Kansas City's 15-5 win.
Now an advance scout with the Giants, Balboni discussed the power demands of the Royals in a recent Q&A.
MLB.com: So, I guess, as they say, records are made to be broken.
Balboni: I mean, that was a record, but it was only 36. I didn't expect it to last this long.
MLB.com: You were surprised it lasted so long?
Balboni: Yeah. ... Forty home runs was not a big number anymore.
MLB.com: Power is so much more a part of the game now.
Balboni: It's a hitter-friendly game now. I'm not belittling anything, but the game is more a hitter's game. Back then, there weren't a lot of home runs hit at [Kauffman Stadium]. It was more of a pitcher's park. There were certain guys I thought would break it over time. Bo Jackson, Danny Tartabull, those guys were legitimate home-run hitters.
MLB.com: Bo is the biggest surprise?
Balboni: Absolutely. If he had played long, he would have broken it. He was so strong. He made any ballpark look small. So it was a matter of playing the game and becoming a better hitter.
MLB.com: You knew you were there for one reason -- to hit home runs?
Balboni: That was the only reason I made it to the big leagues, and that's the only reason I was going to stay in the big leagues. I mean, that's the one thing that I do. It's just kind of natural power, that I knew if I hit the ball hard and it got in the air, it was going to be a home run. So I never really thought about it much. In fact, I never really tried to hit home runs. I tried to hit the ball hard.
MLB.com: What was your reaction when you got traded to the Royals?
Balboni: That was tough. It was good and bad. I was excited to go to a team where I felt like I was going to play. But my whole experience in pro ball was with the Yankees, and I had a great experience. So I was really disappointed to leave the Yankees, and excited to go a team where I was going to play. [Then-Royals manager] Dick Howser called me right away, and he's just a tremendous guy. I owed him so much, and he was just the greatest. For me, the greatest manager to play for.
MLB.com: I remember when Howser put your locker next to Hal McRae.
Balboni: Hal was the best. He helped me probably more than any hitting guy. He taught me so much about, not just about mechanics, but about the whole philosophy of hitting, understanding pitchers and that whole thing. And he was such a great guy. I mean, I'd have some bad games and I'd come back to my locker and have a few beers, and Mac would sit there with me and talk. He didn't really have to do that. It really helped me to get through the season.
MLB.com: Speaking of Mac, I remember you in September 1985, after the game there is champagne on ice at your locker. When asked about it you said, "Ask Hal."
Balboni: He would buy me a bottle of champagne each year to celebrate my 100th strikeout. He would say that's how good a power hitter I was. I could strike out 100 times and still be in the lineup. You know, my first year there, he had it on ice before the game in Boston.
MLB.com: Why?
Balboni: We were facing Roger Clemens, who I had trouble with, and I had 96 strikeouts.
MLB.com: What happened?
Balboni: We opened it up at the end of the game, unfortunately.
MLB.com: It was his way to eliminate pressure?
Balboni: Yeah. He couldn't make me mad. He was rooting for me, trying to help me. He was the one who told me not to worry about striking out, that it was more important what I did when I didn't strike out. He said it's about being productive. He said nobody was watching me hoping to see a ground ball. He said, "We don't want you on base, slowing us up. We don't want you hitting into double plays." He was trying to take the pressure off. That was a special group of guys.
MLB.com: So, 30 years later, there are still feelings for the Royals?
Balboni: Oh absolutely. I lived there for eight years. I love Kansas City. I love the fans and everything. I don't really know anybody except for George [Brett] in the front office, so it's different. I don't get back there much. But we're still friends. I talked to Buddy [Biancalana] in Spring Training. Jamie Quirk, I've seen him.
MLB.com: As an advance scout for the Giants, I'm sure you have seen Moustakas some. What do you think of him?
Balboni: He has always had power and he has put things together, so he is having one of those career years. It's good to see. I like seeing guys do well. I had a nice run, a lot longer than I ever expected. It's funny, over the years, I'd get a call now and then with people asking questions about a guy "on pace," but they would get hurt or something.
Tracy Ringolsby is a columnist for MLB.com.