5 big questions facing Tigers this offseason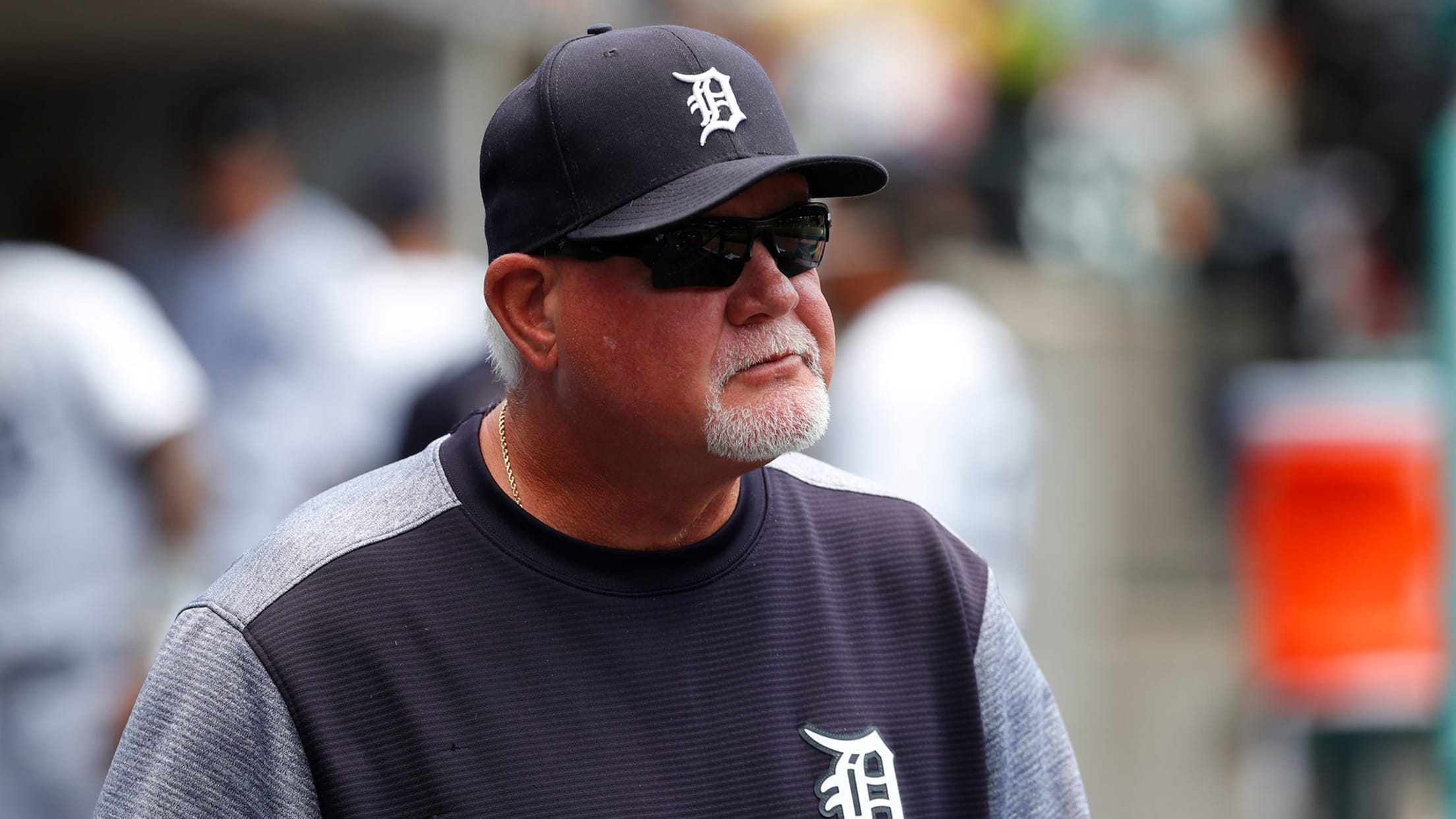 DETROIT -- Ron Gardenhire sounded ready for a break as he talked on the last day of the season. The Tigers manager's pressing offseason questions had more to do with beverage choices than his roster. "I'm going to drive to Minnesota, relax with my daughters, drink," he said. "And then
DETROIT -- Ron Gardenhire sounded ready for a break as he talked on the last day of the season. The Tigers manager's pressing offseason questions had more to do with beverage choices than his roster.
"I'm going to drive to Minnesota, relax with my daughters, drink," he said. "And then drive on down to Oklahoma and see my grandbabies and my daughter and drink a little more. And then fly to Fort Myers. And that's when I'll try to relax a little bit. It gets a little calmer when you're around your kids and they don't think about you as a baseball guy."
His drink of choice in Florida?
"Water," he said. "It's hot down there."
Once he has finally let the stress and the frustration of a 47-114 season go, he had a chance to ponder the 2020 Tigers with general manager Al Avila. And they had no shortage of pressing questions facing them. Here are five:
1. Can the Tigers find a veteran hitter to help this offense?
The Tigers' struggles began with their offense, and inexperience had a lot to do with it. On many nights down the stretch, Detroit fielded lineups with just two players boasting a full year in the Major Leagues, and one of them was former Rule 5 Draft pick Victor Reyes. That's likely to change, with the Tigers expected to add a veteran run producer to the middle of the order, most likely at first base or in the outfield. Like last year, however, they're not expected to be big spenders.
"We're going to try to do the best with what we have to work with," Gardenhire said. "They're going to try to make the ballclub better. … We've got targets already. It's just going to be a process."
The Tigers need some punch in the middle of the lineup with Miguel Cabrera's home-run totals falling -- Brandon Dixon led the team with 15 homers this year. But Detroit also desperately needs some plate discipline. Though 90 Major League players drew at least 50 walks this past season, none were Tigers.
2. Is Matthew Boyd part of the long-term plan?
The Tigers listened to trade interest for Boyd leading up to the July 31 Deadline, but they didn't find the type of prospect-laden offer they wanted to woo them towards dealing the 28-year-old with three years of team control. That's unlikely to change this offseason following his struggles late in the year, notably with home runs. Still, the Tigers will keep their ears open. More likely than not, they'll go year-to-year with Boyd rather than pursue a long-term contract for now.
3. Are Jake Rogers and/or Grayson Greiner the answer at catcher?
The early move to cut loose John Hicks from the roster suggests the Tigers will seek a veteran backstop to help their young catchers. But will they be looking for a catcher to back up their youngsters or compete for playing time? And will it leave Rogers or Greiner in Triple-A Toledo?
The Tigers badly want Rogers to be their long-term receiver, given the rapport he developed with their top pitching prospects at Double-A Erie and Toledo and his ability to shut down a running game. But his .125 average and 51 strikeouts in 128 plate appearances in a late-season audition for Detroit showed how much work he still needs offensively. His nine passed balls were also a wakeup call to the finishing touches he needs. Greiner salvaged an otherwise miserable season with an all-around outstanding September.
4. Do the Tigers need a veteran shortstop, or has Willi Castro earned the job?
Castro's September call-up was an audition to see if he could be a Major League shortstop next year -- or at all, since there's some lingering debate over whether he's a better defensive fit at second base. Expect the Tigers to pursue a veteran middle infielder to at least compete for a job and push Castro, who showed signs of growing pains in the field at Triple-A Toledo before arriving in Detroit. Gardenhire and infield coach Ramon Santiago believe he has a chance to stick at short, but want him to work on his defense in the offseason to be ready to compete in camp.
5. Which prospects get protected from the Rule 5 Draft?
Avila has spoken for the last couple years about someday reaching the point where they actually have to worry about losing good prospects in the Rule 5 Draft, rather than trying to pick somebody up. That time could be here. The Tigers have more than a half-dozen prospects from MLB Pipeline's Top 30 Tigers prospects list who will be exposed to the Rule 5 if Detroit doesn't add them to the 40-man roster, including former first-round Draft picks Derek Hill and Beau Burrows. Barring some major moves, they won't be able to protect them all, so they'll have to prioritize some and take the risk of losing others.