Avila to target short-term moves at GM Meetings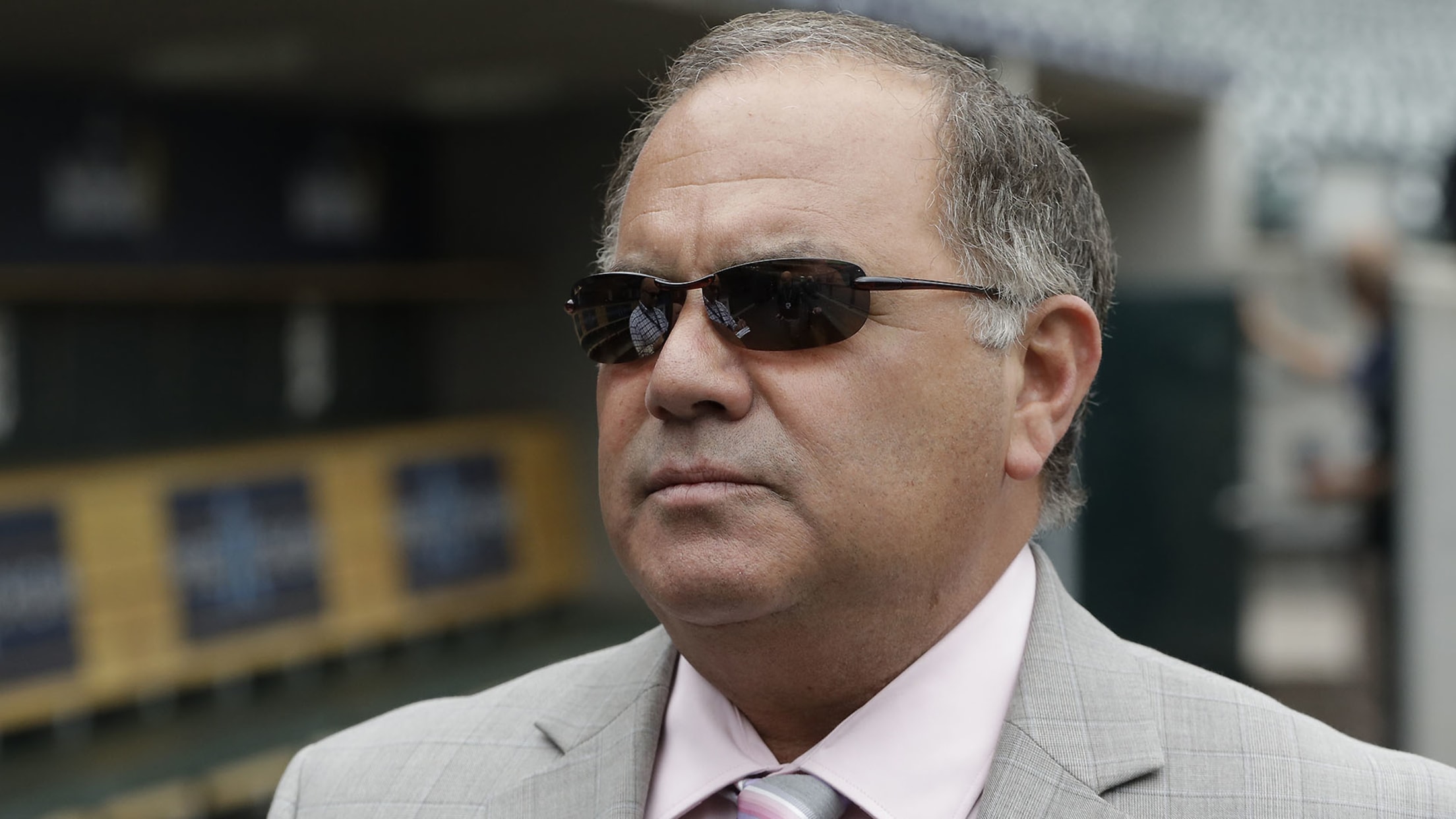 In a photo from Friday, May 19, 2017, in Detroit, Tigers' general manager Al Avila is seen during an interview in the dugout. (AP Photo/Carlos Osorio) (Carlos Osorio/AP)
DETROIT -- The winds were gusting across Michigan on Tuesday as winter drew a little closer. By contrast, the warm ocean breezes in Carlsbad, Calif., were a welcome greeting for Al Avila and other general managers as MLB's GM Meetings picked up in earnest.The mild weather was also an apt
DETROIT -- The winds were gusting across Michigan on Tuesday as winter drew a little closer. By contrast, the warm ocean breezes in Carlsbad, Calif., were a welcome greeting for Al Avila and other general managers as MLB's GM Meetings picked up in earnest.
The mild weather was also an apt symbol for where the Tigers stand heading into the second offseason of their rebuilding project. The gusty winds of change that carried veterans out of Detroit this fall have ebbed, leaving the Tigers with smaller moves to discuss this week.
This is the tweener stage of Detroit's rebuilding project. Many of the veterans are gone; Jose Cabrera and Jordan Zimmermann are the only players left on the roster with long-term contracts. But the young talent pool expected to fuel Detroit's next run of contention is still largely in the Minor Leagues. The top-rated starting pitching prospects expected to form the Tigers' next rotation won't begin arriving until late next season at the earliest.
Thus, much of Avila's work this week is aimed toward smaller, short-term moves, rather than shaking the club's foundation. Here's a short to-do list:
1. Continue the search for a stopgap shortstop.
Jose Iglesias is a free agent after four-plus seasons as the Tigers' starting shortstop, and while the Tigers haven't officially ruled out a return, both the team and the player are looking elsewhere. Detroit won't be playing in the Manny Machado market, but after the drop-off from him, the second tier of free-agent shortstops features plenty of options for the Tigers to consider.
Detroit has expressed varying levels of interest in former Phillies and Padres shortstop Freddy Galvis, ex-Pirates shortstop Jordy Mercer and well-traveled Adeiny Hechavarria. They fit the same general profile of glove-first shortstops with middling offensive resumes, though Galvis and Mercer offer a little more home run power. With similar games, the Tigers can afford to sit on the market a bit as they try to ink a one-year deal with somebody to bridge the gap until prospects Willi Castro and/or Sergio Alcantara are ready for the big leagues.
The Tigers could do something similar at second base, depending on how a deep market at that position plays out. For now, though, shortstop is the clear priority.
2. Gauge trade interest in Nicholas Castellanos (and others).
The Tigers are at a crossroads with Castellanos, who's on track to become a free agent next offseason. Avila can let Castellanos play out his contract and hit the market next year in hopes of getting a second-round compensation Draft pick in return, something Avila hinted at at season's end with the Tigers now a revenue-sharing recipient. This week's Meetings, however, give Avila a chance to gauge the trade market and see if there's a potentially bigger return out there if they trade Castellanos this offseason. That market has been Midwestern chilly so far, but it could potentially warm up once free-agent hitters begin to sign and teams begin looking at fallback options.
The Tigers will listen on many other players, too, including Matthew Boyd, Alex Wilson, James McCann and Michael Fulmer. But Fulmer's recent knee surgery, Boyd's stretch-run fade and McCann's offensive struggles limit their markets.
3. Shop for free-agent pitchers on the rebound.
The one position where Detroit jumped early last offseason was at starting pitcher, where Mike Fiers went from a non-tendered Astro to a new Tiger within a week in early December. It's doubtful Avila will move quickly on a pitcher at the GM Meetings, but he can get a read on who might hit the market at the Nov. 30 non-tender Deadline.
The Tigers have Zimmermann and Boyd as the foundation of their 2019 rotation, and Daniel Norris in position to grab a rotation spot if healthy. But with Fulmer recovering from knee surgery, Spencer Turnbull just three starts into his big league career and Detroit's top-rated pitching prospects still a year away, Avila wants depth.
Though the Yankees have expressed their intention to trade starter Sonny Gray as he enters his final season before free agency, the Tigers appear unlikely to give up top young talent to acquire the arbitration-eligible right-hander.