Reds host baseball, softball coaches' clinic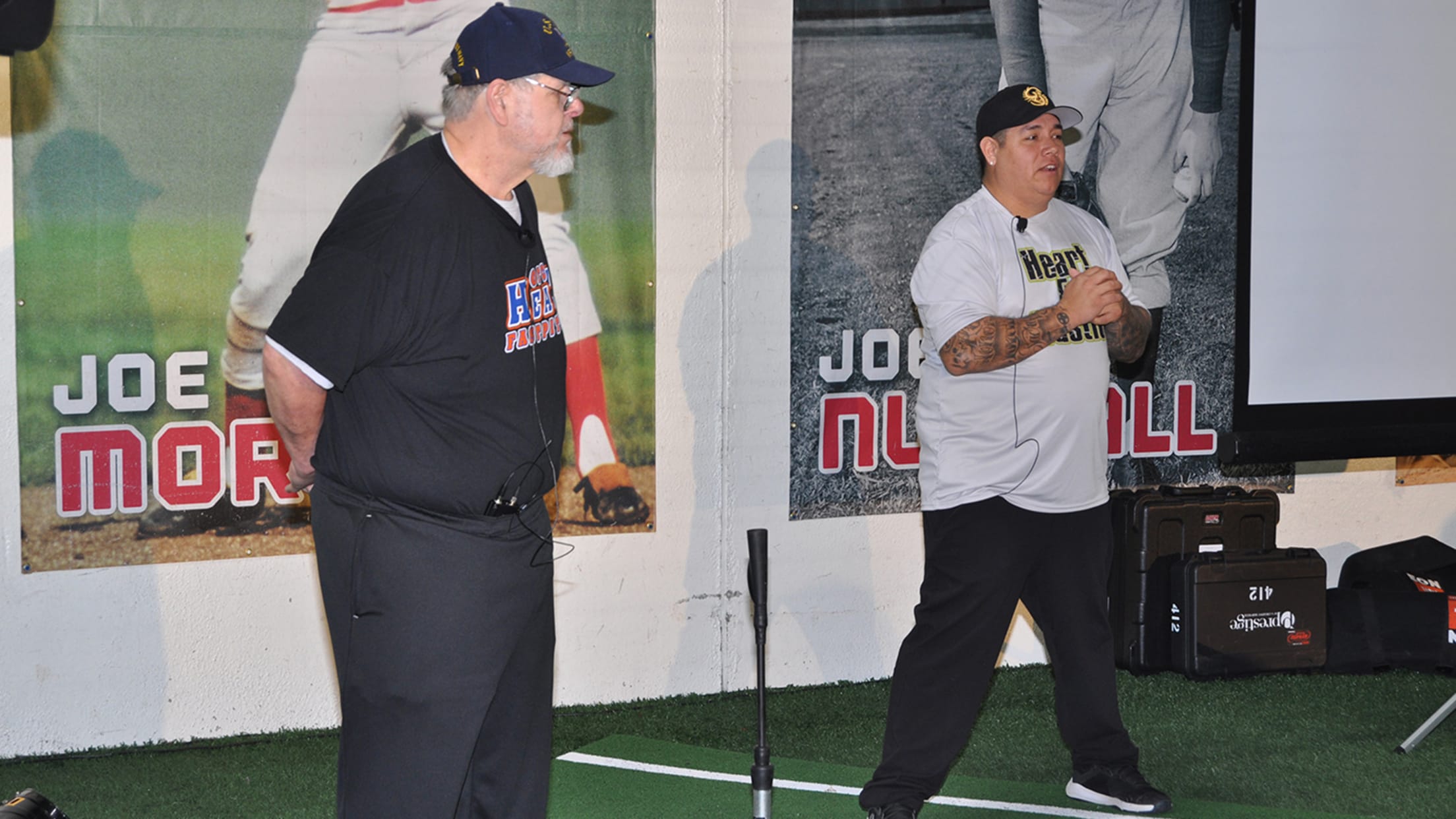 CINCINNATI -- The Reds hosted 173 baseball and softball coaches on Jan. 27 at the P&G MLB Cincinnati Reds Youth Academy for a coaches' education and training program.The event was held with support from Major League Baseball, the MLB Players Association and the American Baseball Coaches Association. Former Reds player
CINCINNATI -- The Reds hosted 173 baseball and softball coaches on Jan. 27 at the P&G MLB Cincinnati Reds Youth Academy for a coaches' education and training program.
The event was held with support from Major League Baseball, the MLB Players Association and the American Baseball Coaches Association. Former Reds player Dmitri Young, two-time U.S. softball Olympic gold medalist Crystl Bustos, Eastern Kentucky University's baseball hitting coach Jayson Langfels and hitting guru Howard Carrier were all on hand as instructors.
They offered hitting tips and drills to the coaches as additional tools to aid the development of their youth baseball and softball players. Coaches were encouraged to take notes while listening, volunteered in demonstrations and engaged in a Q&A session with the special guests during the two-hour clinic.
Langfels was selected in the 16th round of the 2010 Draft by the Colorado Rockies and made it to Double-A. He is also a member of EKU's all-century team. Carrier has more than 30 years of experience as an instructor, including as a coach for Bustos. He has coached more than 5,000 players in his lifetime and has manufactured hitting tools that have been implemented by several MLB teams.
The instructors were eager to share their knowledge with the coaches. Young, a two-time All-Star over his 13 Major League seasons, took a red-eye flight after serving as a coach at Reds Fantasy Camp in Goodyear, Ariz., in order to attend the clinic. He also serves as a special instructor for MLB youth programs and has helped teach in various MLB developmental programs.
"I truly enjoyed the experience of having a coaches' clinic with this group," Young said. "It's not always what you tell the youth but how to give the information. Teaching the youth the right way is important and having them enjoy the experience creates positivity and confidence."
Bustos was equally excited to share her wisdom. One of Carrier's many pupils over the years, she lauded the program's integration of baseball and softball.
"This event was by far one of my favorites," said Bustos, a 2018 National Softball Hall of Fame inductee. "It was well organized and ran smoothly. I especially like how it was put on with baseball and softball instruction happening at the same time. So many people try to separate our sports, but not this event. I love it! A simultaneous baseball and softball focus at the Reds Youth Academy is the future of our sport. We need to be working together, not apart."