Tigers announce Spring Training broadcasts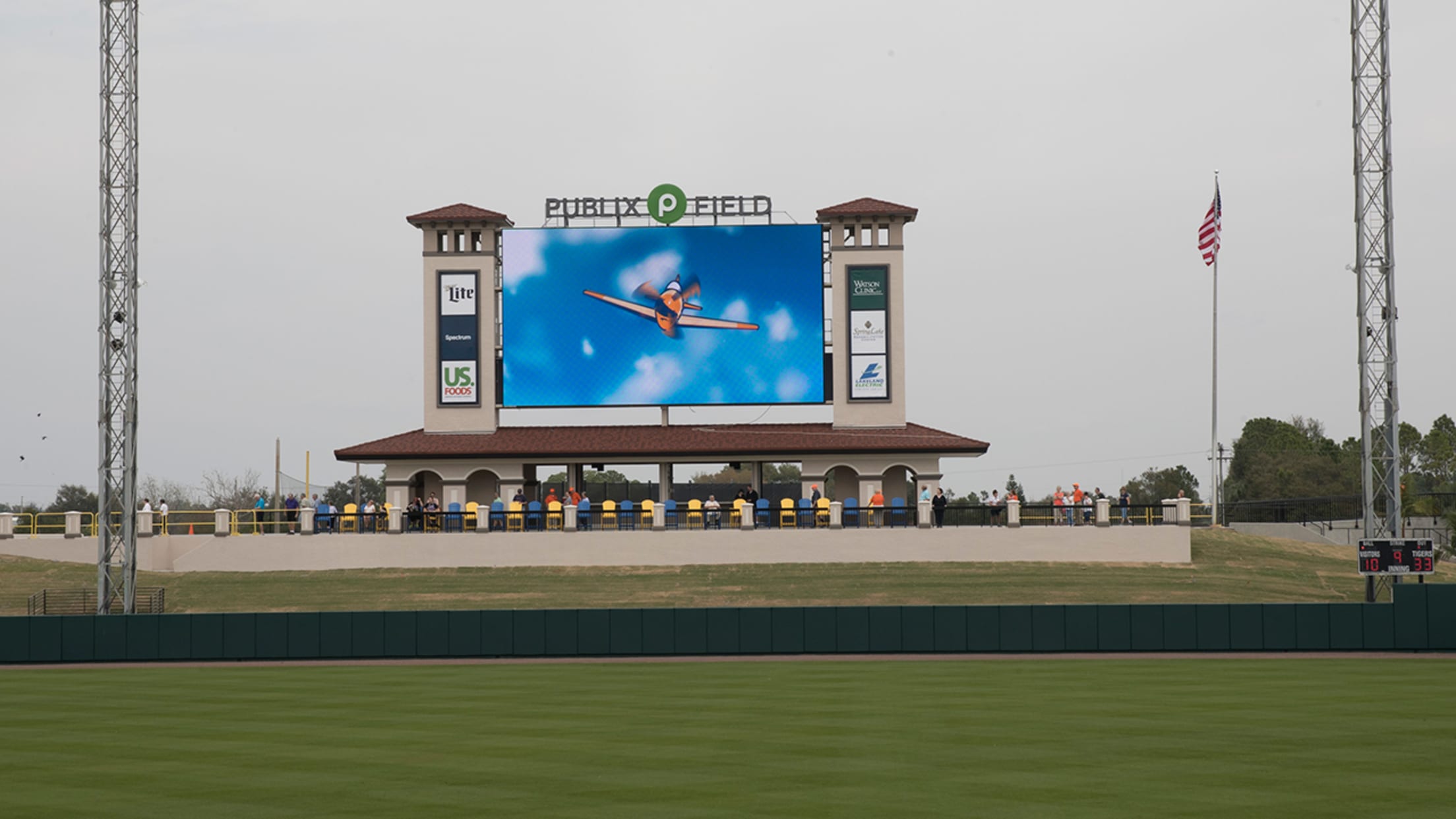 Seven of the Tigers' 2018 Spring Training games will be broadcast on Fox Sports Detroit. (AP)
DETROIT -- Tigers fans yearning for a glimpse of sunshine and green grass through the cold, snowy mess of winter in Michigan will get their chance soon enough. The team released its Spring Training broadcast schedule on Tuesday, and it includes seven games televised on Fox Sports Detroit.Another 20 games
DETROIT -- Tigers fans yearning for a glimpse of sunshine and green grass through the cold, snowy mess of winter in Michigan will get their chance soon enough. The team released its Spring Training broadcast schedule on Tuesday, and it includes seven games televised on Fox Sports Detroit.
Another 20 games will be broadcast in Detroit on radio, either on 97.1 FM or 1270 AM, giving fans the chance to get the sounds of Spring Training as well as a first impression of many Tigers prospects. All broadcasts, including those from the opposing club, will be available online through MLB.TV or MLB Gameday Audio.
The television schedule is concentrated in the second half of Spring Training, starting with a March 11 game against the Braves and a matchup with the Nationals the following day. Four of Fox Sports Detroit's seven broadcasts are games against the Braves, including three games over the final full week of camp (March 21, 23 and 25). The St. Patrick's Day game against the Yankees will also be televised, as will the Tigers' home spring finale on March 26 against the Rays.
Mario Impemba will handle play-by-play duties in his 17th season as the television voice of the Tigers. Rod Allen and Kirk Gibson will alternate on analyst duties.
The radio schedule is more spread out, and it includes the first three games on the Tigers' Grapefruit League schedule -- Feb. 23 at the Yankees, Feb. 24 against the Blue Jays and Feb. 25 against the Pirates. Much of the radio slate is concentrated around the weekends, though they'll have seven games from March 6-13 in the middle week of camp.
Dan Dickerson and Jim Price return for their 18th and 25th seasons on Tigers broadcasts, respectively. In addition, West Michigan Whitecaps broadcaster Dan Hasty will handle play-to-play for two games. Hasty was voted the 2017 Midwest League Broadcaster of the Year.