Cooper calls Mauer best lefty hitter he's seen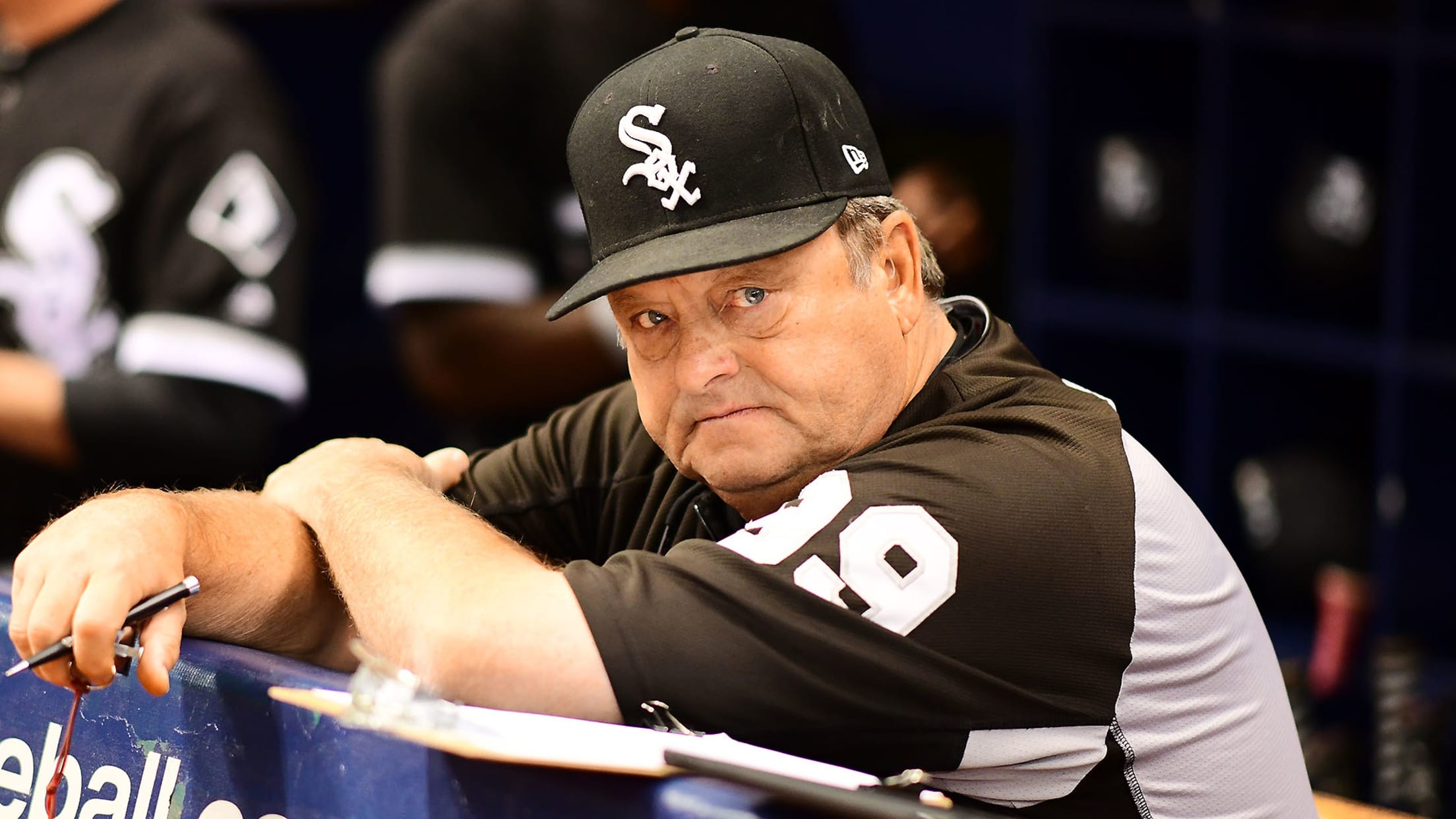 ST PETERSBURG, FL - AUGUST 4: Don Cooper #99 of the Chicago White Sox looks on in the second inning against the Tampa Bay Rays on August 4, 2018 at Tropicana Field in St Petersburg, Florida. (Photo by Julio Aguilar/Getty Images) (Julio Aguilar/Getty Images)
CHICAGO -- When the White Sox dropped a 5-4 decision to the Twins at Target Field during the 2018 season finale, Don Cooper wasn't sure whether Minnesota first baseman Joe Mauer had played the final game of his illustrious career.The White Sox pitching coach had a feeling Mauer was retiring
CHICAGO -- When the White Sox dropped a 5-4 decision to the Twins at Target Field during the 2018 season finale, Don Cooper wasn't sure whether Minnesota first baseman Joe Mauer had played the final game of his illustrious career.
The White Sox pitching coach had a feeling Mauer was retiring after 15 years and three batting titles, with Mauer making a brief but surprise appearance behind the plate in the ninth and receiving a handful of standing ovations from the appreciative crowd recognizing their hometown sensation. So just to be sure, Cooper sent a message to Mauer during the game through White Sox first-base coach Daryl Boston.
"What I said when I sent the message was 'Tell him he's the best left-handed hitter I've seen in my time here,' " said Cooper during a recent interview. "Over the years, since 2002 basically (when Cooper became pitching coach), I've seen a lot of players and I've seen a lot of players' whole careers. I've seen their first and their last moments.
"Maybe it's because we play Minnesota 18 games. You see these guys in our division a lot, and he got my full attention when he was at the plate. This guy is a tremendous hitter. He always wanted to hit for average and doubles. Home runs didn't seem to interest him.
"Made him a very, very tough out, along with he could lay wood on a bullet. There's no fastball he couldn't catch up to," Cooper said. "He did it in a very sound mechanical way, staying inside the ball so much."
Mauer, 35, held his official retirement press conference Monday. He was a six-time All-Star, five-time Silver Slugger and three-time Gold Glove winner at catcher. Mauer captured 2009 American League Most Valuable Player honors and finished with a .306 career average and .388 on-base percentage.
Against the White Sox, Mauer hit .298 with an .822 OPS, 18 home runs, 53 doubles, 109 walks and 105 RBIs over 911 plate appearances and 212 games.
"He became a pain in the ass," Cooper said. "Seeing him 18 times [per season], the guy could flat out hit."
Frank Thomas rates as the best right-handed hitter Cooper ever watched, while a player such as Jose Cabrera holds a place in Cooper's best hitter team photo. But Mauer exacted some serious career-wide damage against the White Sox, a point Cooper wanted to acknowledge and a gesture Mauer appreciated according to his postgame comments back on Sept. 30.
"I had heard that he said that and I'm glad because I meant it," said Cooper of Mauer's gratitude. "That day I was watching him, I was thinking, 'I've seen this guy's first game and last game in the big leagues.' I became grateful to be able to see people's entire careers.
"There are others, and we talked about Miguel and guys now that are starting to climb being great players and great hitters, a guy like [Francisco Lindor] and [Jose Ramirez]. Those guys are very good young talents, guys coming up. As I say that, I laugh to myself, I hope I can see the end of their career."