Elizabethton wins back-to-back Appy League titles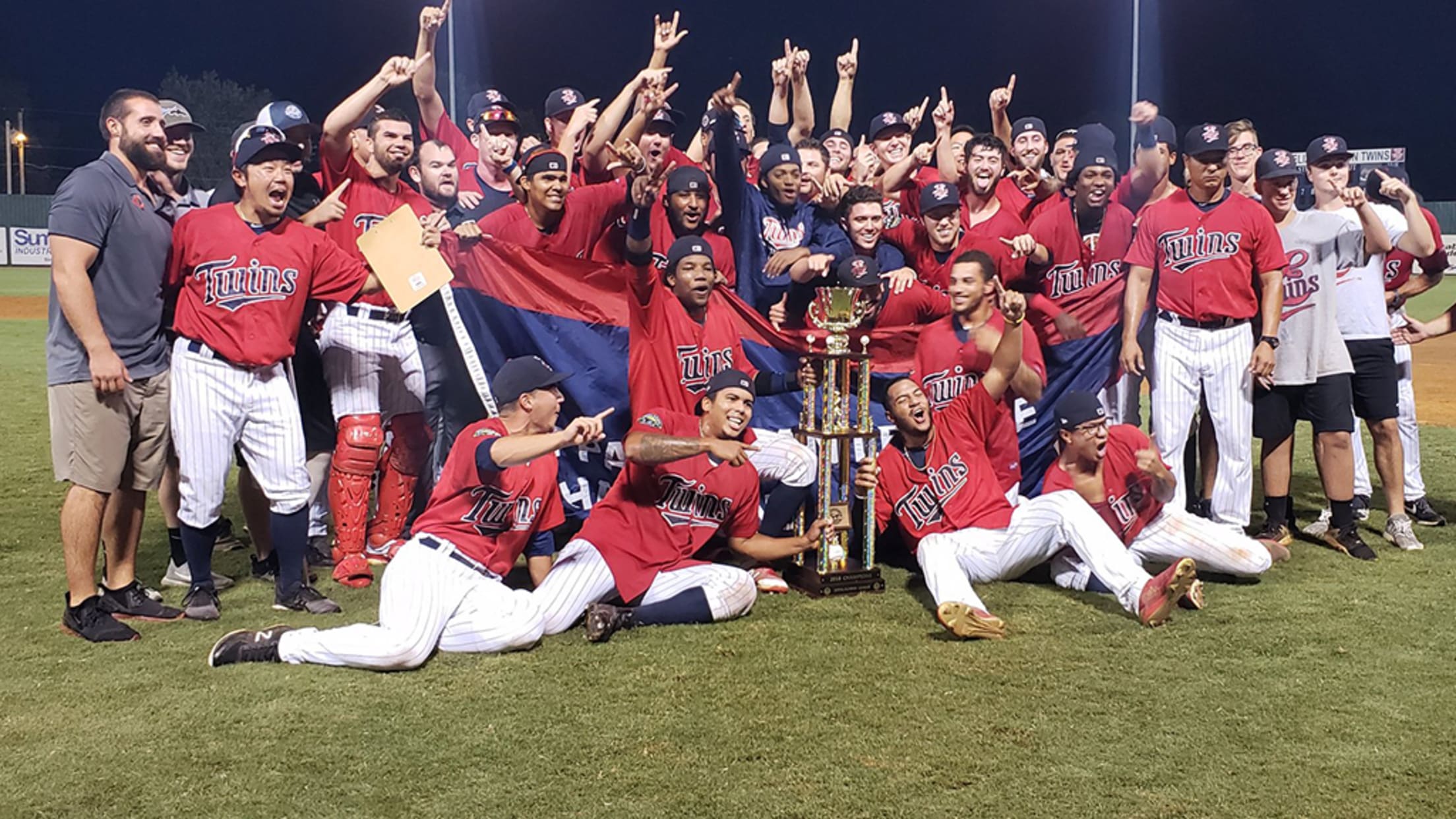 Make it back-to-back Appalachian League titles for the Elizabethton Twins.:: Complete prospect coverage ::The Minnesota Twins' Rookie-level affiliate pushed across a run in the bottom of the eighth inning to edge Princeton, 2-1, and complete a two-game sweep in the best-of-three Appalachian League finals. It was the 12th Appy championship
Make it back-to-back Appalachian League titles for the Elizabethton Twins.
:: Complete prospect coverage ::
The Minnesota Twins' Rookie-level affiliate pushed across a run in the bottom of the eighth inning to edge Princeton, 2-1, and complete a two-game sweep in the best-of-three Appalachian League finals. It was the 12th Appy championship in Elizabethton franchise history.
• Box Score
Princeton struck first in the contest, as Rays No. 30 prospect Osmy Gregorio plated Vincent Byrd in the third inning with a one-out single for Princeton's third hit in the frame.
Elizabethton responded with its first run of the game in the following inning.
Twins No. 14 prospect Gilberto Celestino opened the frame with a leadoff single, advanced to second on a ground out to shortstop and then put Elizabethton on the board when he scored on DaShawn Keirsey Jr.'s two-out double.
The score remained tied until the eighth inning, when Celestino plated what was ultimately the game-winning run for Elizabethton with a one-out double. The 19-year-old outfielder was the lone Twins player to collect multiple hits in the contest, finishing 2-for-3 with a walk.
BACK TO BACK APPY LEAGUE CHAMPIONS!!!! pic.twitter.com/a2glguAvWY

— Elizabethton Twins (@ETwinsBaseball) September 6, 2018
Elizabethton starter Prelander Berroa received a no-decision but was solid, allowing one earned run on four hits in five innings. Tyler Palm, a 6-foot-9 right-hander, permitted just two hits and faced one over the minimum over four scoreless frames out of the bullpen to earn to win.
Rays No. 6 prospect Shane Baz (No. 93 overall) started for Princeton and turned in his best performance since joining Tampa Bay from the Pirates as the PTBNL in the Chris Archer Trade Deadline blockbuster. The 19-year-old right-hander worked a career-high 5 2/3 innings, allowing one earned run on four hits and one walk while striking out seven.